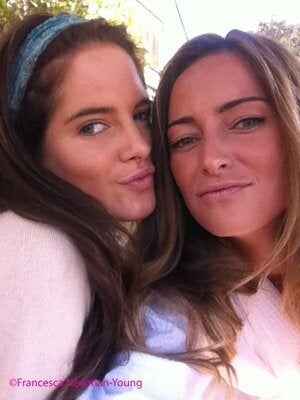 Ladies, Ladies, Ladies. Can't we just spend a minute chilling together without running back to the boys? Sorry, I mean the Bois. Don't get me wrong, an intoxicated adventure in the woods is MUCH more my bag than a green tea and a leg wax (ouch), but sometimes it's important that we focus on each other without male interference. Wounds were in the process of healing, but then Phoebe and Louise's late night escape rubbed salt into these wounds. I hoped the break would mend the damage within the girl group, but instead new bridges were built over the debris of others.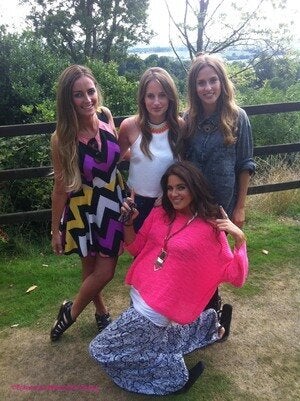 My wardrobe from last night's episode featured a cropped top and shorts from boutique, Beloved. I found them in the bottom on Topshop's flagship and fell in lust. I also borrowed a zig-zag dress from Cheska (sorry, I can't remember the name) and wore a magenta/mesh skater dress from my favourite high-street brand, Mink Pink.
The music from the episode included my favourite Californian singer-songwriter, Lissie (as interviewed recently), the awesome Number One hit by Lorde as well as two songs from Jenny Bede's favourite, 'Fit' Andy Jordan. Nice work from Andrea Madden, Made In Chelsea's very own music supervisor.
And on a separate note, our first episode of 'Played In Chelsea' has been filmed. These will be happening throughout November. Each one will be hosted by with a pair from the Chelsea gang. You can attend the events live, or catch-up on the highlights on 4OD.
Outside of the show, it is the busy season for music industry. Some of the incredible commercials our marketing team have been working are coming to life including the new Royal Mail commercial which features a cover of 'All You Need Is Love'. It's also a big week for releases including the highly anticipated release of James Arthur's debut album - which is absolutely incredible - and Tinie Tempah's album 'Demonstration'.
In other news, I did an awesome photo shoot and interview for magazine. My lips are sealed for now, but the magazine will be out nearer towards Christmas. The stylist, hair and make-up artists were amazing. I was lucky enough to wear some really cool, glitzy party dresses. I am also now reporting for the blog ThatFlavour filming some really exciting video interviews this week with some big musicians. Watch this space!
Oh and here are some Halloween snaps. If you're judging my outfit please refer back to my penultimate post on Halloween costumes.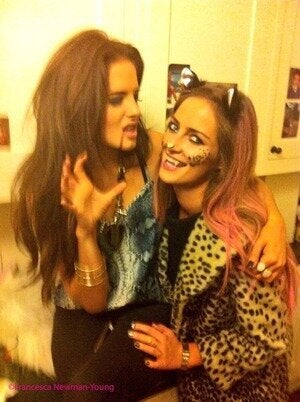 Popular in the Community