In this week's episode the group return from their South African trip. Binky urges me to reconcile with Phoebe and, after much thought, I decide it's the right thing to do. It wasn't an easy choice. Even though I may have made the initial mistake, we had both treated each other badly. Apologising is never easy, but if you value your relationship over your ego then it's worth it. Unfortunately, Phoebe wasn't ready for it and the figurative olive branch was catapulted back in my face.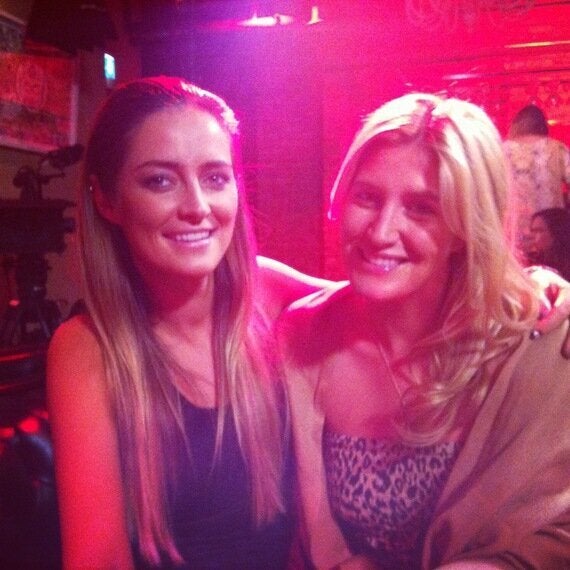 If you saw the gig you'll know that Ásgeir is a singer-songwriter from Iceland. I'm pretty sure we covered that fact enough times in the episode. The band was pretty awesome live and he's back in the UK in April '14. The Guardian gave them a four out of five star review for their recent show in Glasgow which is a pretty good sign. I love their track King and Cross and they've just released a new single Torrent, which is pretty stunning too.
As far as love goes, Sam is out of the picture for me and we remain friends. Jamie is pining after Lucy and Lucy seems uncertain as to what she wants. With Binky and Alex's relationship I am doing my best to look out for the best for the two of them. I spend most of my time with both of them and consider them both close friends. I love The Bois, but they're track record with the ladies isn't great and I wouldn't want it to influence Alex. As we all know, he wasn't the best boyfriend to Phoebe and I wouldn't want history to repeat itself.
Outside of the epiosode, last week saw the launch of the Made In Chelsea perfume where I did my first public performance as a DJ. It wasn't flawless as beat matching under pressure is fairly tricky, but it was really fun. I'll be performing much, much more in 2014.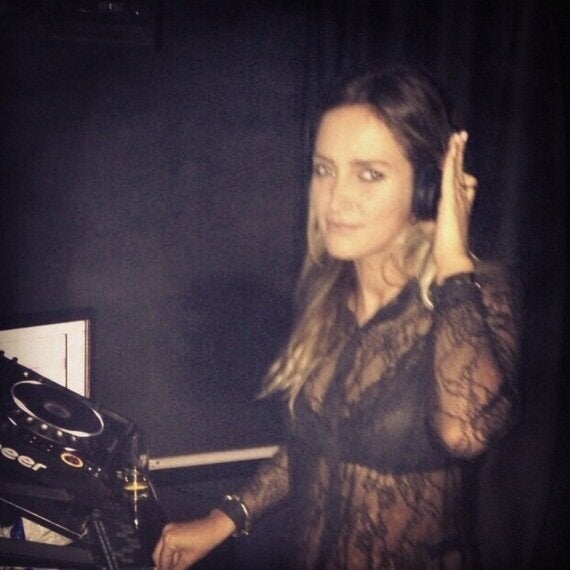 Next week is the Christmas episode and with the festive spirit in the air, how could there be any drama? And will any REAL mistletoe score anyone some action?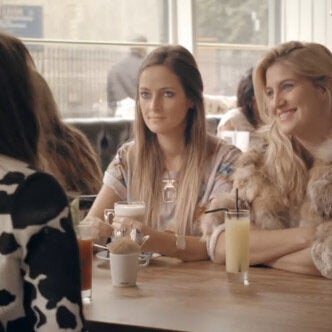 In this gormless photo I'm wearing a Tee by the wonderful Henry Holland and necklace by And Other Stories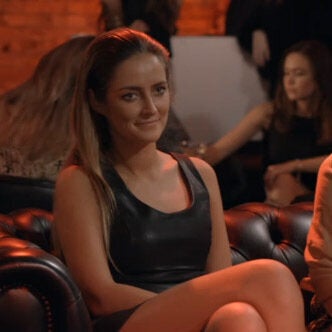 In the bar I wore a pleather number by the fabulous Mink Pink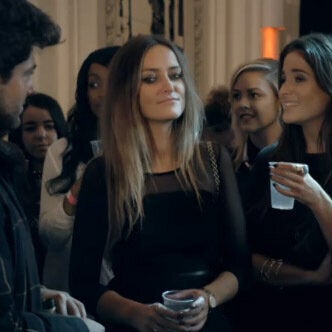 In this rather unamused photo I am wearing a dress by Mink Pink (again) and my Mulberry Lily bag
Related