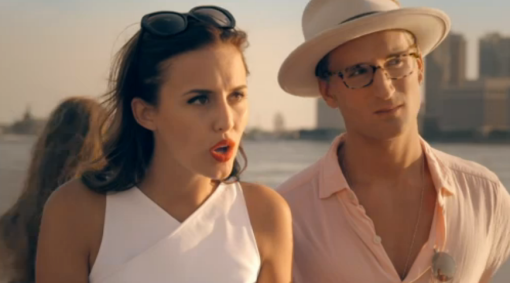 It's the last week in Manhattan and with the end of the trip comes the end of some new relationships too. Alik and Louise have fallen deeply in love and the idea of being separated is too much for Louise. She even get's a little tearful in the ice cream parlour with Rosie, Riley and Sam. He suggests they make a collage. Umm...OK? Luckily the pair don't do that but they do decide to paint together. Something Louise can treasure forever back in London. Let's hope for Sam's sake she doesn't hang it on the living room wall. Cute couple do not an artist make.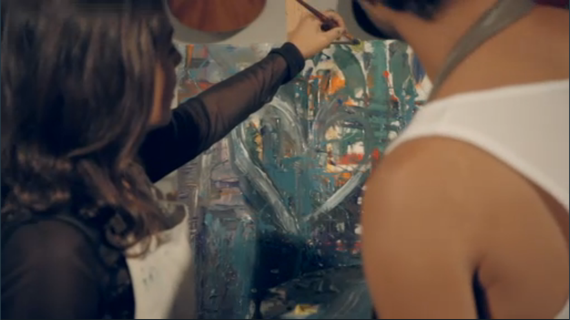 Speaking of do's and don'ts of last night, what was going on with Jamie's moustache. It looked like he'd chopped off some other bodily hair and superglued it to his face. And he spent how much on a hair re-growth machine? American life really has got to him!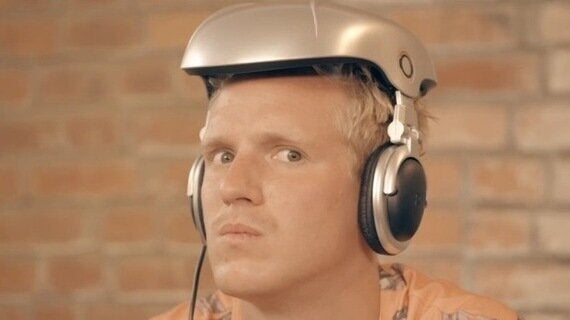 As Spencer promised, he wasn't giving up on Billie, and it couldn't have turned out better for him. Stevie is totally besotted by his former lover Stephanie and when he eventually gets round to telling Billie she is not best pleased. She tells him, "I'm not some girl you use to get over your ex". In fairness to Stevie, I don't think he knew he would fall so hard for Stephanie when he next saw her. The pair had split when she left London and he was trying to move forward with his life. Sure he acted like a "Dum Dum" and told a few lies here and there, but I don't think it was Billie's place to march in to his conversation with Stephanie and make it seem like Stevie had played her. Stephanie was left in tears, but Stevie luckily managed to save his bacon by the end of the trip. Disgruntled Billie is also saved by the unlikely hero, Spencer Matthews. Is he the "right guy" though? We'll see if Spencer's still thinking about her when he's back in London.
Wasn't Mark Francis' soiree quite the love boat? There were smooches all round. I'm slightly disappointed he didn't actually chuck anyone off like he threatened. There was one major turn of events when we found out Lucy and Proudlock were secretly hooking up. What are we going to call them? Prucy? Loudlock? Oddly, they make a better couple than I thought they would, but Jamie is not happy about it. 'We get drunk and we kiss, it's not a big deal', claims Lucy after giving a bit of a giggle on revelation. Jamie was obviously going to be upset, but he might have blown his chances one time too many. He was one of the only a few who remained kissless that night and stood gazing into the distance on his lonesome. Binky also hadn't moved on in New York, but the clips for the next series suggest that might change soon with a newcomer called Will.
Popular in the Community