Three and a half years ago my boyfriend Tom and I bought a rundown house in Bristol and decided to do it up with little more than some savings, a few good friends with DIY skills and many cups of tea. Now add to the mix a two-year-old boy named Wilf and two fat cats and we are constantly adding to our dream home. It has, and continues to be, a labour of love.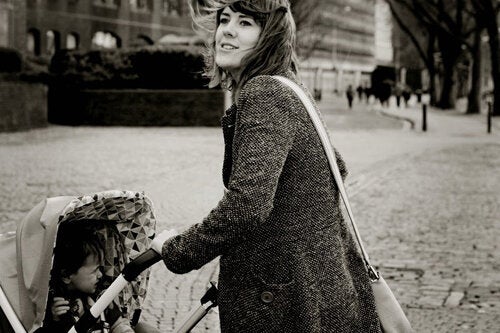 When owning a home was still a lovely day dream for Tom and I, we would email each other links to beautiful interiors, brightly coloured kitchens, statement walls, wooden floorboards... you get the picture. I would then print them out from my work computer and we would stick them in a sketch book in the evening collating pieces and styles we loved for our 'one day' dream home!
Saying our house was a 'project' when we moved in would be an understatement. With limited budget we literally spent a month with no floor in the downstairs of our home. I also remember having an interesting conversation with my midwife home visit two weeks prior to giving birth, trying to convince her we would definitely have a kitchen by the time the baby had arrived (we did, just!).
We've moved on a little since then, my blog has replaced my sketch book (and Pinterest has made things a lot easier too, no more printing and gluing!) now my readers can join me in my love for all things beautiful in the word of interiors. Our home is very much still an ongoing project and I love sprucing it up with new styles and colours.
One of the biggest challenges (but most rewarding) we faced when doing our home was the galway kitchen, as we now own a Victorian home as we had to create a bright, open area with limited space and budget. Therefore, my three top tips for lighting a room (especially a small space!) would be:
A light colour palette mixed in with a few block colours gives a room a light but vibrant look. We spray painted our cabinets a very light shade of blue to make them bright without just sticking to white.
This is a must for creating the illusion of a bigger brighter space. We chose the largest mirror we could find and placed it at the end of our narrow kitchen which also bounces the natural light coming in from the windows.
3. Direct your view upwards
Rather than keeping all the elements of the room at eye level choose some open shelves to display eye catching items or a statement light piece. We have a vintage style pendant lamp in our kitchen which automatically draws the eyes upwards when entering the room.
I'm so thrilled to be working with HomeSense as they are such an eclectic store. I love the fact that you can shop the store one day and find a completely different range of products that you might do the next day. This also inspires the bargain hunter in me, knowing I can pick up one-of-a-kind items for bargain prices. As someone who loves colour (and lots of it!) it's been a go-to when doing up our own home.
I'm really excited to share with you how I solved one of my readers modern day challenges, so do check in for my next post if you would like to see my top tips on brighten up a living room for spring!
In the meantime, you can also find me spending a little too much time on Pinterest and Instagram.