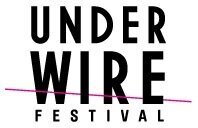 Image courtesy of UnderWire Festival
On Tuesday 11 November, the fifth UnderWire Festival will open at The Yard in Hackney Wick. Founded by Gemma Mitchell and myself in 2010 with the aim to foreground female filmmaking talent, the opening night's screenings are always of the XX Award Category. Unique to UnderWire, films selected for this award are of women's stories and feature female characters at their core.
Remembering the mixture of despair and cynical amusement at the hoard of PVC-clad, gun-wielding dominatrix characters vying (unsuccessfully) for selection on the shortlist in the first year, submissions are now filled with the golden roles we need more of from the mainstream! Opening Night always creates a joyous atmosphere on which to begin this celebration of vital and original female voices making themselves heard in the UK film industry. Film after film presents women who are rarely shown, stories barely told, and views scarcely known: the night energises everyone present, and sets the tone for the week ahead perfectly!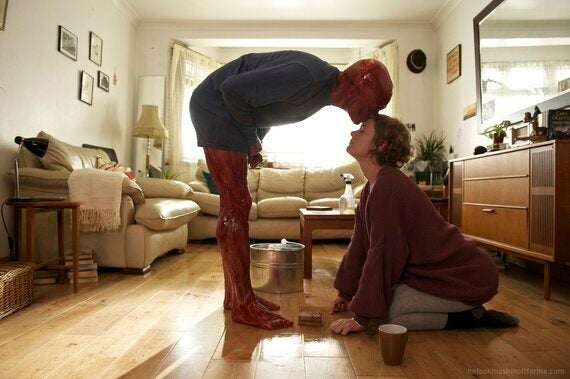 Image courtesy of UnderWire Festival (Still from He Took His Skin Off For Me - Producer shortlist)
Throughout the programme are stunningly diverse fiction, documentary and animation films. The festival has grown from six categories in the first year, to 10, recognising female talent in editing, cinematography, sound design, composing, writing, directing, producing, and acting, together with a special BFI Future Film Award for Under 25s.
Cast your eye over the recently announced nominations for the British Independent Film Awards, or for any major award ceremony over the past few years in fact, and you will see that women are rarely recognised for their contribution to film. The excellent Melissa Silverstein on her blog Women and Hollywood does regular round-ups of the statistics, and they are far from pretty.
Of course it's easy to get bogged down in all that's wrong with the state of things, but that's also a little boring too, so UnderWire has always ensured that it celebrates what's brilliant, and from 11-15 November will be doing just that!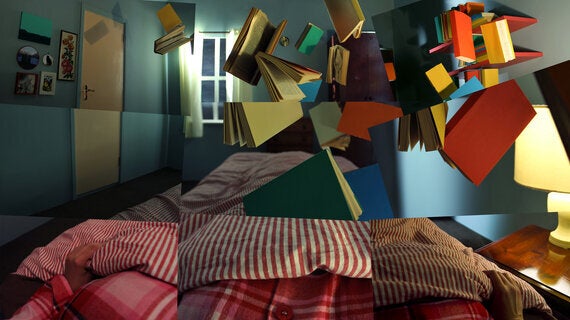 The full programme is online, and screenings will take place every night, but there's more: other highlights include the sensational DVD Bang which made a - well - BANG at Flatpack Festivals and has an exclusive selection of short films by East Asian women for rental in their micro cinema being set up especially for UnderWire: this truly has to be experienced to be believed! Euroscript and LOCO have partnered to produce a full training day for comedy writers, and will throw the doors open at the end of the day for a masterclass with a major comedy writing talent that I am not allowed to announce at the time of writing, but you'll find out if you keep an eye on Euroscript, LOCO or UnderWire's feeds. That evening LOCO's LiveWire comedy event is an almost guaranteed sell-out so book ahead!
A personal highlight that is guaranteed to leave me even more evangelical about the power of film will be the Alumnae reunion on Saturday 15, where UnderWire will be welcoming back winners from previous years. A chance to get teary and emotional about the astonishing achievements of those who have become friends of UnderWire's over the past five years. Several filmmakers have moved on to much larger projects, with one feature even being considered by the Oscars for next year's short list, as I write.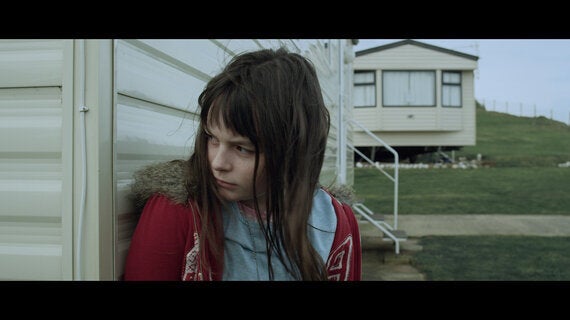 Having shirked my responsibilities in favour of screenwriting almost immediately after the first year's awards were over, I have little, if any claim to this amazing celebration of women's filmmaking talent. That honour now resides with Chloe Trayner, who co-founder Gemma Mitchell entrusted with the task almost two years ago. Humble, passionate, skilled and incisive, Chloe has produced a festival that identifies some of the UK's most exciting filmmaking talent, and you are all invited!
Related