A lesser demographic, but one that can still inflict real change on a national level, is the students. The British Election Study suggests that the proportion of students who would vote Liberal Democrat dropped from 44% in 2010 to 13% in early 2014, illustrating the power of student support to dictate the successes, and indeed failures, of parties on a national level. However, what this statistic also shows is that there were many left-leaning students who were looking to vote elsewhere.
This was a highly important shift and one that Labour needed to capitalise on. According to a pre-election report by the NUS, 191 constituencies had a student population large enough to overthrow the majority that the MP gained in 2010. Realistically speaking, there were only around ten key constituencies that were identified as being marginal enough for students to have a decisive say in the result. So how did Labour perform here?
The short answer is not well enough. Despite student saturated seats such as Cardiff North, Sheffield Hallam and North Warwickshire having some of the smallest majorities over the Labour Party, they were all narrowly held. Students were simply not won over by Ed Miliband's pledge to cut tuition fees from £9,000 to £6,000 - still twice what they were before 2010.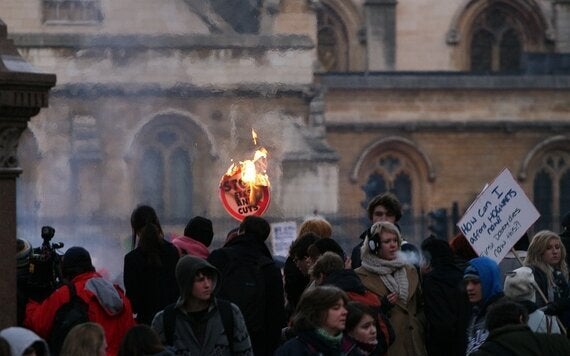 Students protest against rising fees in 2010 (Source: Flickr)
With student's wounds still fresh from the Liberal Democrat's false pledge to oppose any increase in fees (more than half of all finalists questioned said they wouldn't vote for the Lib Dems because of this) it seems that Labour's equivalent pledge failed to convince. It will take more than tuition talk to win the now distrusting, sceptical, student vote; a fact that was ignored by the complacent Labour machine. Their support can no longer be taken for granted, or won with a single, lazy, promise.
This failure to capitalise on the mass Lib Dem exodus certainly hurt Labour. With a significant amount of floating, left-leaning, students now willing to be convinced, it was the Green Party that seized the opportunity best. The Student Politics 2015 survey indicated that a massive 25% of finalists planned to vote Green compared to just 6% in 2010. Considering some of the narrow losses Labour suffered in student areas the significance of this increase is clear. Put simply, the Labour Party did not do enough to win the student vote and it cost them.
This type of complacency extended downwards to student politics which has been dominated for generations by Labour. Every NUS President since David Aaronovitch (1980-82) has been a member, and it has produced numerous Labour MP's (Jack Straw, Charles Clarke, Phil Woolas, Stephen Twigg and Jim Murphy to name a few) and even one life peer. As a result, they have a platform unlike any other party to influence and convince young voters.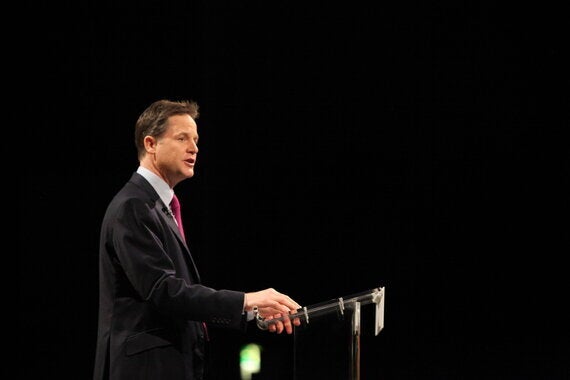 Nick Clegg narrowly retained his student saturated seat (Source: Flickr)
One hastens to add that this is not what the NUS should be doing, that is representing all students regardless of politics, but they carry on regardless. Using its financial clout and status for propaganda purposes it may as well be a branch of the Labour Party. This year its elected officials exploited their power in order to further their party's aims by spending £40,000 on irrelevant and obvious Lib Dem attack ads.
Did they work? Well, Nick Clegg, the whipping boy of student anger, remains an MP in a constituency with two universities in it. This is the most damning illustration of Labour's failure to win students over, a loss they can ill-afford to suffer again, and another bullet point on their future leader's ever-growing to-do list.