Have you ever gone travelling and got kidnapped by an 80yr old Chinese Naxi (pronounced Na-shi) grandma?
Whilst en route to Tiger Leaping Gorge in the Yunnan Province, I stopped off to see the ancient towns of Lijiang, Shuhe and last but not least Baisha (which is where I got 'kidnapped' by Grandma Liu, along with my girlfriend, brother and sister-in-law).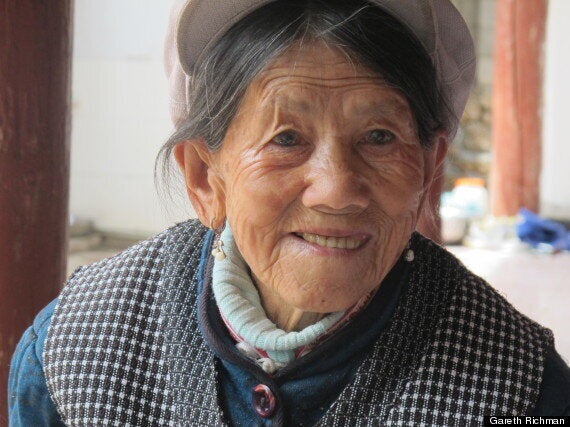 Unlike Lijiang and Shuhe. Baisha retains most of it's original Naxi roots. It's well worth a visit and in my view holds the most charm against other more popular (or touristy) nearby villages.
On approach to the quaint timeless market square, a little old lady with the most adorable face and squeaky Joe Pasqualie voice (dressed in a similar outfit to Super Mario) ambushed us and whisked us down a dusty lane, into the courtyard of her beautiful home.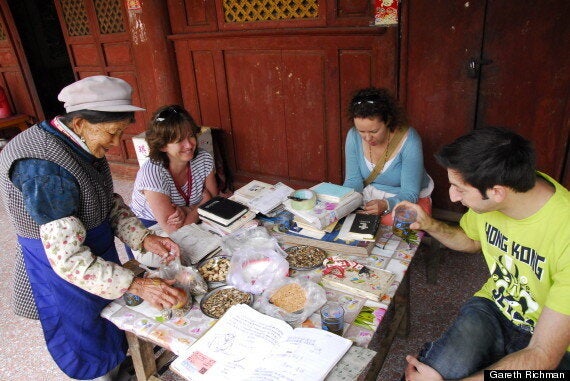 She sat us down at a knee high wooden table and poured copious amounts of delicious tea, plying us with apples, nuts and sweet biscuits as well.
Suddenly a box appears and our local host takes out a stack of books and albums compiled from previous visitors.
Lovely notes from people around the world had left hundreds of messages, photos, drawings and momento's which we read with great interest.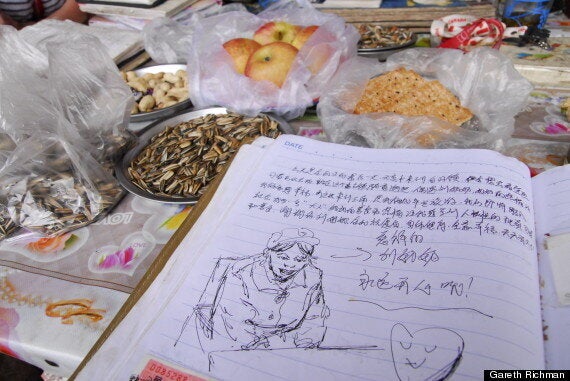 We exchanged glowing smiles, impromptu sign language/give us a clue charades and had a full tour of Grandma Liu's pad, enjoying a great heart warming experience with this lovely lady.
She even offered us a meal and lodgings. Bless!
I can't tell you, if this was a well constructed tourist trap (even if the state of the art cinematic flat screen TV and games room were possible giveaways).
What I can say is, it was a wonderful moment and well worth the 'ransom' or goodwill money we gladly gave Grandma Liu before waving goodbye.
I hope to see her again soon and also hope if you are ever passing by the small town of Baisha, make sure you stop by for the best tea and chat in China (even if you can't speak the local lingo) at Grandma Liu's.