Being a Swansea City fan, I think it's fair to say I know a thing or two about watching a club go through good and not so good times.
On the other hand, if you ask me anything on Vietnamese football, you would receive a stone cold blank look ... until now that is.
Whilst recently travelling south to north Vietnam, I struck up a conversataion with Hiep Nguyen Van, (now former) Manager of Becamex Binh Duong Football Club. Yeah, I'd never heard of them either. The team were staying in same hotel as me in Hue and I couldn't pass up the opportunity of finding out more about them and swapping shirts. This was a really stupid thing to do at the time, but Hiep's hospitality and the thought of bridging international relations overwhelmed me. What was I thinking handing over my special edition Swans centenary home shirt!?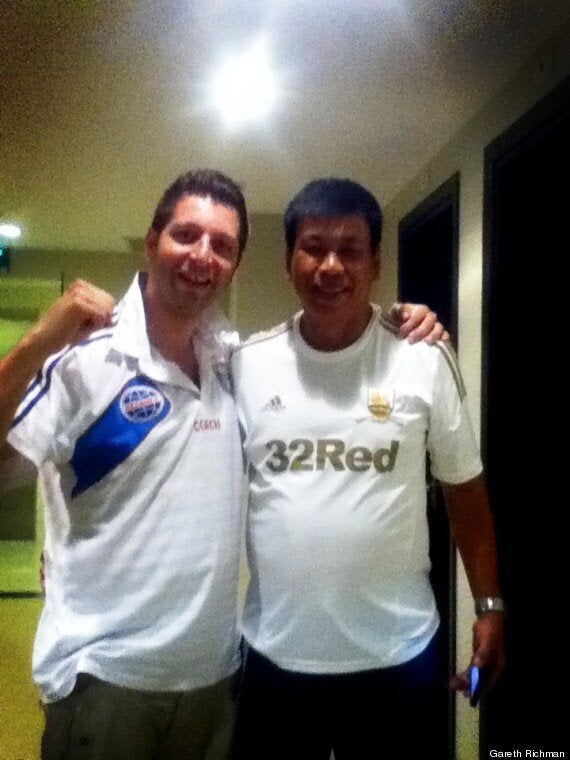 Binh Doung FC (pronounced Zhong or something near to that) was founded in 1976 and play in the top tier V-League at their glorious 18,000+ capacity old school stadium (which has an authentic gladiatorial Coliseum feel about it)
The club has had quite a few interesting milestones in it's short history. Mergers, consecutive championship wins, relegation, lack of development and strong financial backing to name a few.
In 2002, Binh Duong FC were involved in a huge buy-out by Becamex, a multi-industry company, which propelled the club to the forefront of Vietnamese football and were duly dubbed 'The Chelsea of Vietnam'.Good times immediately followed with promotion, as well as, much needed new ambition.
The club has attracted players from Brazil, Nigeria and Togo along side home grown 'local' talent. Their current campaign got off to a flying start, but have since struggled, despite some good performances and close games.
As a result of this, they have unfortunately experienced a real danger of relegation and a management re-shuffle. Sadly, their engaging Manager, Hiep, parted company after a series of initial poor results.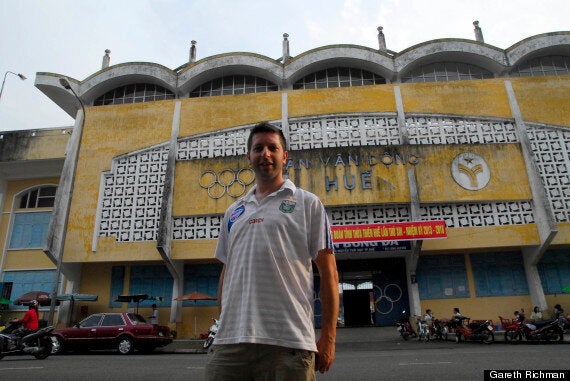 Sometimes, I guess you have to make extremely difficult decisions for the good of the club. As we know, It's a marathon ... not a sprint Football can be very rewarding in the good times and the extremely tough when things are not going to plan.
Maybe one day, they will contend with the real Chelsea in the Champions League and put Becamex Binh Duong FC on the world football map. Now that would be something and one game I'd love to see!
At present though, their 2103 campaign is about to end with couple of games left and are locked in a hot relegation battle. I hope they escape the drop and trail blaze success in seasons to come ... just like the Swansea City. Come on Becamex Bing Duong FC!