The people of Nepal have suffered through a tough few years recently, regularly making the world news for a number of disasters that included fatal avalanches, earthquakes and several plane crashes. But they are a resolute bunch and every time, they picked themselves up, dusted off and knuckled back down to work again.
The hard work has paid off though, and earlier this week came the welcome news that Nepal had been nominated as Lonely Planet's No.1 best value destination for 2017, as well as placing at No.5 on their hot list of countries to visit next year. The expert recommendation will be a huge boost to a population that relies on tourism to make a living.

It is a well-earned nod too - as a travel operator that runs various trips to the country throughout the year, I believe that few places deserve to be one of the most popular places in the world for adventure travel more than Nepal does. It's diverse geography means that it really does offer everything.
In the north of the country you have the Nepalese Himalayas with eight of the ten highest mountains in the world and almost limitless opportunities for hikers and climbers.

Then, in the tropical south there is abundance of jungle that houses tigers, Indian rhino and elephant, clouded leopard and red panda, making it extremely popular for safaris.
Thanks to some serious work on its infrastructure, including the opening of several new airports, the country is also better placed that ever before to capitalise on its worth as a tourism destination.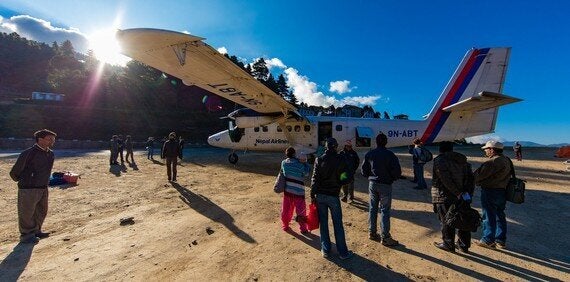 I started visiting Nepal in the late 1980s when you had to fly into Delhi, then take the three day bus journey to get to Kathmandu. It was a real adventure and going into the Himalayas had the cachet of being a trip into the wild. it was never going to be a mass tourism destination though, the Kingdom in those days had the scent of exotic about it and of course the link with the old hippy trail from the Sixties.
One element of the country that has never changed though, thankfully, is the innate friendliness of the local people, who have a reputation for being warm and inviting and helpful.
You might come for the scenery and the wildlife, but one of the most enduring memories will be the men, women and children you meet.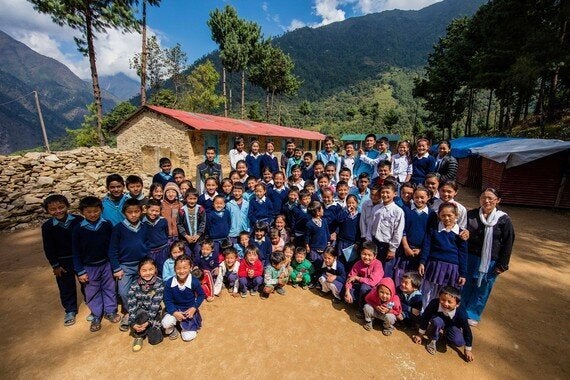 Of course the most famous of these locals are the Sherpas, thanks to their history with Mount Everest, but they make up only about 0.5% of the total population which is a truly multicultural society that includes ninety living languages and five main religions.
The Sherpas' hard working, entrepreneurial spirit, their Tibetan Buddhist belief coupled with an extraordinary selflessness and indomitable spirit on mountain expeditions has made them legendary around the world. Rightly so; I have climbed on Everest six times now and they simply never fail to impress. I am proud to count several Sherpas amongst my best friends.
The same sense of courage and honour is also associated with the Ghurkhas, hill tribesmen who fought the British in 1814 during the Gorkha Wars and had a reputation for their fearless military prowess. They could fight but they also showedintegrity, loyalty, self-deprecation and humour - qualities we value highly in society.
With such a rich and densely woven history of people dating back thousands of years, it is unsurprising that the country is also blessed with an impressively diverse tapestry of culture. In fact, Nepal is known as 'The land of a thousand temples,' but there are nearly three thousand in the Kathmandu valley alone, so visitors face a limitless choice of heritage and history to explore.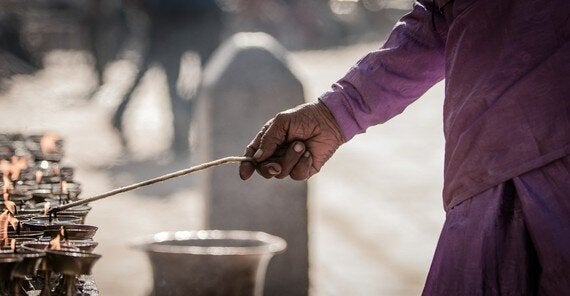 In recent years, a new breed of adventure tourism has also sprung up, that capitalises on the country's natural resources. For example, there is superb rafting on the rivers that that flow through Nepal from the tops of the Himalayas to the flood plains of Northern India., as well as world-class bird watching, mountain biking, hot air ballooning, spiritual journeys, yoga retreats and much more.
It is these endless possibilities in such a small country that really make Nepal such good value for money.
The cost of trekking is higher than it used to be, but compared to other countries it is still very economical. This is in part because it is still a developing country, with an average annual salary at around USD$2500.
Indeed, tourism is one of the few industries in Nepal where locals have the opportunity to forge a good career. Apart from hydroelectricity, tourism is Nepal's only natural resource, so natural disasters like the recent earthquake have enormous implications, putting the whole country under great strain with a devastating impact on tourism.
Now, after several difficult years, it feels like they are finally getting back on track.

For many tourists who have been to Nepal already, there is a real feeling of supporting the people and the economy by going back and encouraging others to become converts, which could be one of the reasons that this landlocked mountain kingdom regularly features on these holiday destination lists.
But also, in terms of the mix of culture, access to adventure tourism, mountains, traditional locations and the national character, Nepal is pretty unrivalled - there's nowhere quite like it.
For those in the know, Nepal has always been a top destination for once-in-a-lifetime holidays, but only now is it possibly on the cusp of something bigger. And I cannot think of a nicer bunch of people for it to happen to.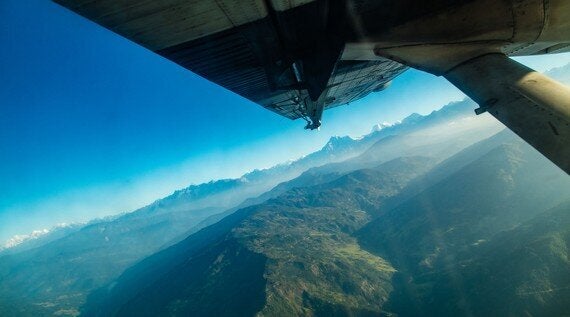 Top places in places to visit when you are there...
•Kathmandu and the surrounding hills for a short holiday of culture and hills
•The old royal city of Bakhtapur
•The Boudanath Stupa, the largest of its kind in the world and dating back to the 6th century
•The town of Pokhara, gateway to the Himalayas and trekking in the Annapurna sanctuary
•Wildlife safari in Chitwan national park
•Hiking in Langtang national park for superb mountain scenery, cedar forests, villages and wildlife
•Everest region and a trek to the base of the highest mountain in the world
•Lumbini to visit the birthplace of Buddha
•Easy trekking in the lower Himalayas of solu Khumbu to see where the Sherpa people live and farm
Gavin Bate is a mountaineer who runs an adventure travel company which specializes in treks and climbs and holidays to Nepal.
Related