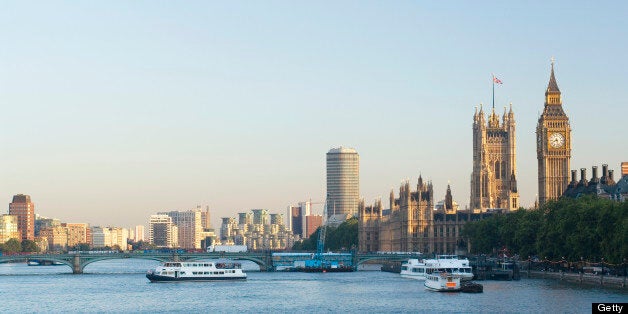 Well, the Bill provoked some huffing and puffing by the usual suspects (including me). But the reality is that the newspapers are not exactly treating it as frontpage news - and most of the public will not even have noticed, let alone cared. The Government must be waking up to the empty feeling that at best they have served up a damp squib.
However, what the Government should be worried about is that it has delivered a total dud. The definitions are complicated, but my reading of the Bill is that few lobbyists will be covered by its provisions. Schedule 1(3) is key (bear with me on this):
3 (1) A person does not carry on the business of consultant lobbying if--
(a) the person (or, where the person is an employee, the person's employer) carries on a business which is mainly a non-lobbying business, and
(b) the making of communications within section 2(3) on behalf of another person or persons in return for payment is an insubstantial proportion of that business.
(2) In sub-paragraph (1)(a) a business is mainly a "non-lobbying business" if it consists mainly of activities other than making, on behalf of another person or persons, communications which--
(a) relate to any of the matters mentioned in section 2(3)(a) to (d), and
(b) are made to any of the persons within sub-paragraph (3).
(a) members of, and office-holders in, government, and
(b) officials and members of staff of government.
This gives us two loopholes:
• First, do we work for a 'non-lobbying business'? In our case, MHP Communications is a full service communications consultancy. We operate a single bottom line approach, and so do not break out the work of our public affairs division. Employees are employees; there is no 'MHP Public Affairs Ltd'. And the work of MHP is certainly not mainly concerned with lobbying. Even if we were to limit ourselves to our public affairs team, the definition talks about actively lobbying, in the sense of seeking to persuade (see Clause 2(3) for the definition) members of the Government as well as officials - and this is not 'mainly' what we do all day.
• Second, is lobbying Ministers and Permanent Secretaries (see Clause 2(3) again) an insubstantial part of our business? Well, the Bill defines this as: oral or written communications made personally to a Minister of the Crown or permanent secretary relating specifically to decision-making and policy-making. I can say for certain that this very specific activity is not a substantial part of our business, and I doubt it is for many consulting firms.
At this point we may as well call out the 'great secret' of lobbying in the UK: that relatively few of us pesky lobbyists actually go to the trouble of, well, lobbying. And the reason is that Ministers quite reasonably don't want to hear from us lobbyists but rather from the leaders of the companies, campaigning groups, trade associations and others that we advise. We can help them to construct their argument and make their case, but only they can speak with authority, with passion and from experience.
In a democracy it is quite right that the people affected come to tell you what impact your actions will have, and to make their case for changes. You really don't need or want to hear from me. Which means that Clause 2(3) will rarely apply - and so I am not a 'consultant lobbyist' for the purposes of the Bill. Which is a shame for the Cabinet Office officials: whoops!
So the Bill is a damp squib and a dud, but the real problem is that it could actually be damaging, because the approach that lies behind it is flawed. The way that the Bill is drafted (see Schedule 1(3) above) suggests that officials were trying very hard to capture only a very narrow group of 'consultant lobbyists', and not others who advise on lobbying Government. Law firms, management consultancies, think tanks, trade bodies and others who lobby on behalf of others can and will argue that they are 'non-lobbying businesses', just in the same way that I can make that case for MHP Communications. This is wrong.
As I've made clear many times, companies like MHP do not see any difficulty in registering our clients. We have been members of the APPC for years, and we are very happy to declare our public affairs clients openly on its register. Our only demand is that others who offer competing services to ours are subject to the same regime. It is commercially unfair and morally wrong to differentiate between different classes of 'consultant lobbyist'. It harms democracy to allow some organisations to hide behind claims of client confidentiality and so not reveal for whom they are working. If the Government is going to change its flawed Bill, it had better start here: make sure everyone involved in consultant lobbying is actually covered by its provisions.
This morning, then, we should all pity Andrew Lansley. He is going to have to take responsibility for a Bill that attacks the wrong targets, that is overly and overtly political (I haven't even covered the election expenditure and trades unions provisions), and that simply doesn't work - and all the while he will have to tell us that it clamps down on 'sleazy lobbying' and improves the democratic process. It is going to be a long few months for him and his team.
And, on that subject, we should finally perhaps reserve some pity for Chloe Smith. She is appearing before a Parliamentary Committee in just a few hours to seek to justify the Bill. Perhaps Parliamentarians would like to start by asking the million dollar question: "How many lobbyists do you actually think will register under your proposals?" I'd be surprised if she is able to identify any at all.
Popular in the Community