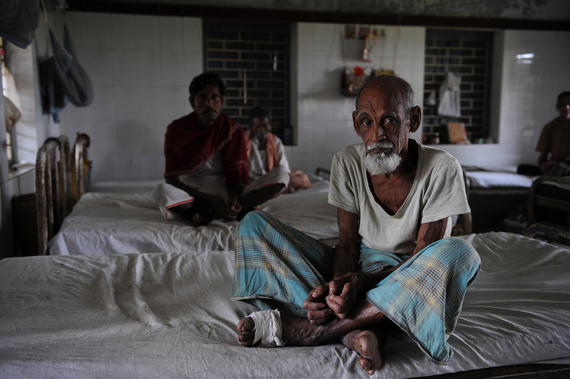 As the name suggests, neglected tropical diseases (NTDs) affect the poorest of the poor in the developing world and low income communities overseas. They are caused by parasitic and bacterial infections and historically, they have not received the same attention as other diseases - even when they are fatal.
Recently, NTDs have risen to the forefront of UK news after the government pledge to double funding to £360 million to work towards eradicating these diseases. This announcement was perfectly aligned with the NTD Summit in Geneva, where doctors, donors, pharmaceutical companies and NGOs gathered to celebrate the achievements that have been made so far.
The recognition of the collaborative effort to eradicate NTDs is a positive step towards improving global health and living standards. However, at present, the number of people who still require treatment for NTDs stands at 1.7 billion - and that's just the cases recorded. It is hoped that this number is expected to fall to 170 million by 2030, however, this emphasises just how important it is to maintain momentum to meet this goal. This is especially the case regarding leprosy.
Leprosy is one of the oldest neglected diseases causing numbness, skin lesions and potentially disfiguring injuries and serious disability if left untreated. Despite this, one of the biggest challenges we face is the lack of awareness of the symptoms - even within the medical community. Although leprosy is completely curable, a lack of understanding of the symptoms and the stigma which accompanies the disease prevents many people from seeking or receiving treatment.
The premature announcement of the "elimination of leprosy as a public health problem" in 2000, seemingly arbitrarily defined as <1/10000 cases per annum across the world, has inadvertently contributed to the number of cases actually remaining stubbornly high. Transmission often occurs when clinical symptoms are not apparent and so infections often take decades to show. This results in millions of people with undiagnosed leprosy. It is perhaps therefore no surprise that in some places in the world we are finding leprosy numbers increasing.
Whilst we are arguably in the end-game for many NTDs, this is not the case with leprosy. It remains one of humankind's oldest and most stubborn foes. We should not forget that millions of people today are living with the terrible effects of - some who are being treated and others who will be tomorrow's patients.
Leprosy is proving stubbornly resistant to eradication and renewed efforts are needed to combat it. The world needs to find a better way to identify those with leprosy earlier before symptoms appear and we also need to fight to end the stigma associated with this disease to ensure those infected come forwards earlier to avoid disability.
With these renewed efforts, leprosy will not become the most neglected, of "neglected tropical diseases."
Visit lepra.org.uk to find out more about how Lepra are working to beat leprosy.