It's been a while since I posted last, and it's fair to say a lot has happened. The festive season saw me add a few more American states and cities to my list, and after spending a week in New Jersey with a friend, I met up with my family in Boston. With outstanding restaurants and bars, momentous historical significance (we're still bitter) and friendly Bostonians who were always happy to help, Beantown was a place in which I felt instantly welcome and at home. From the plethora of dining options at Faneuil Hall Marketplace, to the statue of a swordless George Washington (someone stole it) fronting Boston Common, it really does have it all. Of particular significance was the poignant and thought-provoking John F. Kennedy Presidential Library and Museum, which overlooks the Massachusetts Bay and the city where Kennedy made his name. A chronological tribute to the life and times of one of the world's most influential, and sadly troubled, politicians, the 10-acre site provides an insightful and interactive view into the Kennedy experience, and should be at the top of any agenda during a trip to Massachusetts. I also got to show my family around the great city of DC, caught a New York Knicks game, and welcomed in the New Year in Times Square.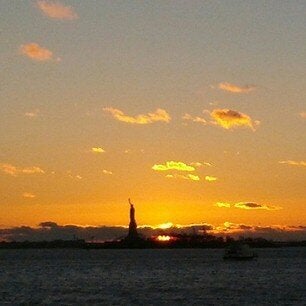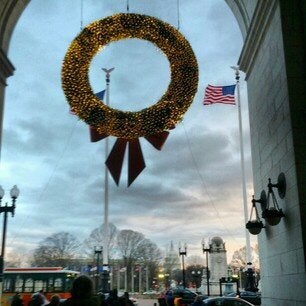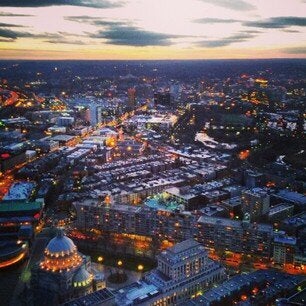 Some photos from my trips to NYC, Washington DC, and Boston.
Back on campus, the Spring semester is well and truly underway, and it's great to be back. With a fresh set of classes (and assignments), the primary focus has returned to studying, after so much time off. Splitting my studies between political science and history, I'm learning the history of both Modern Germany and the era of Progressivism and the 1920s United States, whilst also taking classes in American Foreign Policy and the relation between the media and U.S. politics. Enough cannot be said about the wide range of subject options available here, and the insight and experience of the professors has proven instrumental to my enjoyment of the education here.
Outside of the classroom, attention has once again turned to football (I can't call it soccer all of the time). Though we're officially in the offseason, we are still playing indoor futsal twice a week to improve our touch and build team strength. Yet more notably, has been the start of our offseason conditioning program. Three times a week at either 7am or 8am, we are in the newly-renovated Johnson Fitness Center, working with the school's strength and conditioning coaches to become faster and stronger. Like the professors, the athletic staff and coaches work tirelessly around the clock to help the school's athletes improve, and the brand new, multi-million dollar gym is a fantastic vehicle for physical betterment. Getting up at the crack of dawn isn't an entirely attractive idea, but it ultimately benefits the team and improves us as individuals. I'm sure come the new season, we'll all see the positive effects.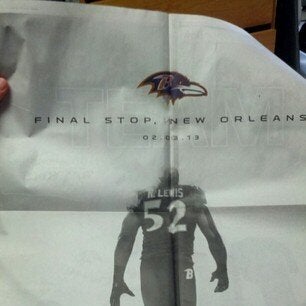 A pull-out from the Baltimore Sun, during Super Bowl week. It was linebacker Ray Lewis' last ever game for the Ravens, after an illustrious 17-year career in Baltimore.
And of course, I couldn't sign off on my first post of 2013 without mentioning the Super Bowl. Make no doubt about it; Washington College is a Ravens school. That's not to say that everyone loves Baltimore, but we won't talk about those Patriots fans. It's safe to say that the anticipation before the game was huge, as it's not every day that the local team is participating in one of sport's most heralded fixtures. With college staff signing off emails with "Go Ravens!", and hordes of students draped from head-to-toe in purple, anything other than a Baltimore victory was unthinkable. Yet, for much of the second half, it was a distinct possibility. Perhaps having not recovered from Beyonce's half-time performance, the Ravens were in danger of throwing away their huge lead over San Francisco, and the game. A composed last few minutes meant the game went the way of the Ravens, but we were left feeling more relieved than elated after a nervy couple of hours - made worse by the power going out for 34 minutes. I've now witnessed 6 Super Bowls, but this was by far the most fun. With copious amounts of chicken wings and a victory for the fine state of Maryland, the only dampener on a great night was the prospect of the very first 7am workout the following day!