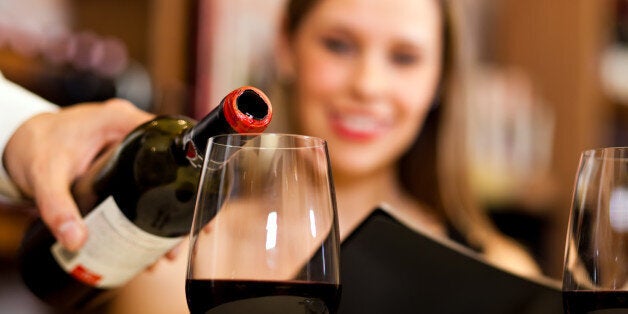 Before getting married, I was a typical bachelor, with no real thought for the clothes I wore, but my English wife Nina has opened my eyes to the fashion world, and I have become smitten with British clothes design. I tend to favour classic lines - Gieves and Hawkes is a particular favourite - but I do occasionally dabble in something a little more daring!
I love the buzz around fashion weeks, especially the glitzy parties, where the wine and conversation flows, and I often look to the catwalk for inspiration to pep up my own wardrobe. Paris Fashion Week is one of my favourite times, and whilst it takes place in the capital of France, it is very much an international event. And there are so many Brits there. It struck me that it could be fun to match some of these talented British fashion gurus, with that other French icon, and my specialist subject, French wine.
So, let's start with Victoria Beckham, once a star of the pop world, and now a recognised and admired fashion designer (Nina loves her handbags). What French style of wine would go with her chic and glamorous designer label? Champagne of course springs to mind - the glitz of the bubbles adds sparkle to any occasion; but also maybe I'd select a top red Burgundy like a Gevrey Chambertin - silky smooth tannins and soft supple red berry fruits on the palate. Very perfumed, very feminine.
Another British designer linked with the music world is Stella McCartney. Her style is more cool and laid back, so for Stella I might pick a couple of reds - Bordeaux Supérieur, with its palate of crushed blackcurrant, and smooth tannins; or a Côtes du Rhône Villages - relaxed, rounded tannins, velvety red berry fruits, with a herbal, black olive and peppery twist on the finish.
No fashion week would be worth its salt without Vivienne Westwood. Her designs are always cutting edge and surprising. I'd pick a fun and quirky style of French wine for Vivienne. Perhaps a dry white Jurançon from the South West which has a surprisingly crisp fruity aroma and citrus flavours; or moving to the Roussillon, a fortified wine - one of the Vin Doux Naturel wines of which I am particularly fond. Maybe a Rivesaltes, with its sweet, fruity and nutty flavours, but still with a backbone of freshness. Definitely something to surprise and delight.
Finally, I want to mention fashion house Chloe, which is one of Nina's favourites. But it's French I hear you cry! Well, yes, but the head of this iconic design label is actually British - Clare Waight Keller. Chloe designs are what Nina calls "natural French". So here I would select an authentic French wine to match - maybe a Chinon made from Cabernet Franc, the signature red grape from the Loire Valley, which gives authentic fresh and elegant red fruits on the palate with scents of violet. Or for a white, a Grand Cru Riesling from Alsace. Very mineral, floral, with white truffle on the nose - this style of wine could only come from Alsace.
Fashion trends change, as do trends in wine. I love the English expression this "new" colour, is the new black. In the same way as we look to the catwalk to get inspiration for our own wardrobes, look to French wines to get inspiration for your cellar. Who knows, maybe Picpoul de Pinet is the new Pinot Grigio!