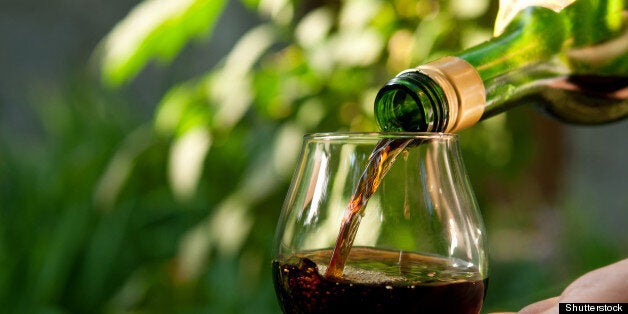 Everyone's talking about the Tour de France this year, particularly as it is the 100th anniversary of this iconic race. But cycling is not the only thing with which France is associated - this is also the land of great wines.
This year the Tour de France starts off in Corsica, with the first leg covering off the south of France region - Provence, Languedoc & Roussillon. The south of France is the home of wines with individual tastes, flavours and styles, often with notes from the wild herbs growing across the region. Some of the wines I might choose here would be a lightly spicy Corsican red; a fresh, fruity, dry and elegant Provence rosé; and for a white, a Picpoul de Pinet which is dry, with searing freshness; perfect with the local seafood.
Moving further north, we arrive in the Rhône valley. Here I would recommend the iconic Châteauneuf-du-Pape which comes from the Avignon area and was a favourite with the Popes who used to be based in the city. Or maybe, going a little further up the Rhône rive, try a Gigondas or Vacqueyras. These latter two red wines are also based on the Grenache grape which makes them round, fleshy, velvety and packed with red and black berry fruit flavours with a white pepper finish.
Next stop would be a Beaujolais Villages, where the red wines are lighter in body, fruity and fresh. Great for summer drinking, as they are wonderful when slightly chilled - perfect after a long cycle ride I would say!
Moving west from Beaujolais, we come to the South West region, a large area stretching from the Pyrenees mountains in the south to the edges of Toulouse. Here I would suggest a Madiran. Made with the local Tannat grape, this is a heavy red wine, with grippy tannins and good black fruits, which really cuts through the richness of the local cassoulet or duck confit the region is famous for. And for a white, well how about a dry Bergerac - slightly aromatic and deliciously refreshing.
Now we head further west along the Dordogne river, almost to the Atlantic coast where we arrive in Bordeaux. Here there are a plethora of exciting wines to try. My choices would include perhaps a classy, Médoc with its intense blackcurrant flavours, or from the other side of the river, a Saint-Emilion which is slightly rounder, more velvety made with Merlot and Cabernet Franc - very perfumed and elegant.
Moving up the coast, we arrive in the Loire. Perhaps we could taste a Muscadet Sèvre et Maine. Grown near Nantes, close to the coast, this is a very bracing dry white, perfect with mussels. Further along the river why not stop in Chinon, right on the river Loire, and enjoy a glass of this fresh elegant red with a baguette and local rillettes, which is a kind of coarse, chunky pate - delicious! And of course, we can't forget Sancerre, that purest expression of Sauvignon Blanc with its mineral, searing freshness which works beautifully with the local goat's cheese called Crottin de Chavignol.
Now we move to Burgundy, another iconic wine region. Here I'm again spoiled for choice, but perhaps I'd recommend a Chablis Premier Cru, a bone dry white with a lot of character, a hint of iodine and lovely freshness, great with delicate fish dishes, or even Asian fusion cuisine. And of course, further into Burgundy we'd visit Beaune, the home of Chardonnay and Pinot Noir wines. Perhaps with the evening meal I'd try one of the classics: Puligny Montrachet, a rich creamy Chardonnay, with hints of hazelnut and vanilla; or for a red Pinot, perhaps a Gevrey-Chambertin with its bright ruby colour, intensely fruity on the nose with flavours of cherry, bramble and complex spices and hints of leather.
To complete our Tour de France we move north to the border with Germany and arrive in Alsace, where the wines are very perfumed, very aromatic. Here I'd plump for something a little different: Alsace Gewurztraminer. It's a dry white wine, but very rich, spicy with a lovely hint of lychees, a wonderful wine.
And finally, we turn to head for the finishing post in Paris, and what better to celebrate our Tour de France than a sparkling French wine? Champagne of course, but also perhaps one of the sparkling Crémants, like a Crémant de Bourgogne, or a Crémant d'Alsace with their refined bubbles and freshness.