Don't forget the girls with no-one to look after them this Christmas.
This Christmas potentially millions of girls living around the world will be facing the risk of sexual violence and exploitation. But putting an exact number on just how many is impossible. The problem is often hidden and concrete figures are hard to come by. These are invisible girls - children who fall through the cracks, who are frequently barely noticed and can face horrific sexual violence.
But in small ways, in different countries around the world, organisations like our own and the partners we work with are tackling the problem. This is to ensure that not only are these girls not forgotten - but that we build them a long-term future.
In Brazil, for example, where there was a well-publicized risk of child sexual exploitation around the World Cup and Olympics, there is a particular problem in Pernambuco state, in the north east of the country. Tens of thousands of migrant workers traveled to the state and were linked to a large-scale sexual exploitation problem. Poverty is driving girls as young as 12 to sex work to earn a living.
But here ActionAid is working to provide education to girls and give them a way out of poverty and alternative to the sex trade.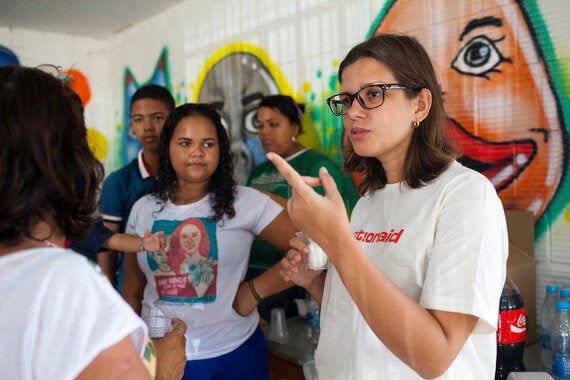 In Bangladesh there is a different problem related to the urban sprawl of the capital city Dhaka. Here around two million children who live in the slums and on the streets where they face numerous risks including sexual abuse, harassment, forced labour and trafficking. Here our locally-recruited staff search the streets to find girls in possible danger. Through our Happy Homes programme we offer them a safe place where they receive healthy food, emotional support, and access to education and life skills.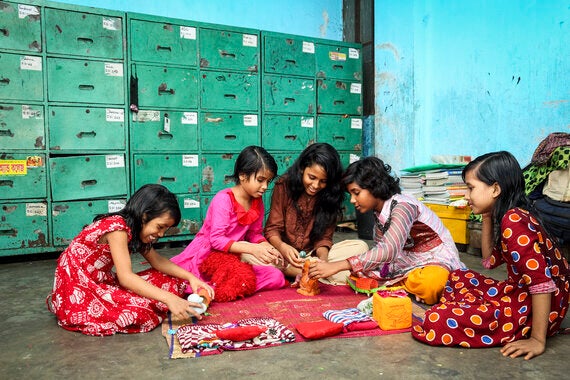 We are dealing with the same problem in Zanzibar - known as a tourist paradise to most of the world. Many girls in Zanzibar are at risk of sexual violence from a young age, sometimes targeted by older men who groom them for sex by buying gifts. To tackle this, our teams run a shelter for survivors of abuse. Here girls recover from their trauma and receive counselling and medical help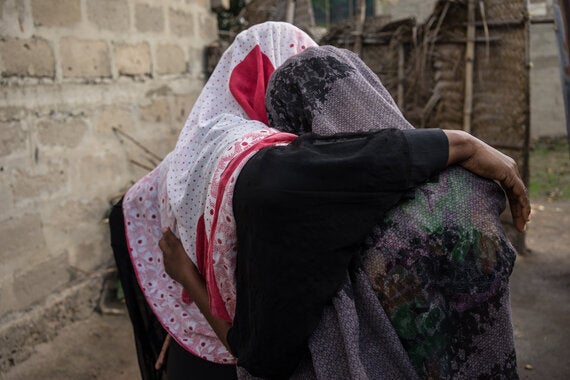 It is here they can also receive legal aid to make sure their cases are processed in the courts. We also run clubs for girls in many villages to help them learn and discover their rights - so that they can fight back against being married against their will, or subjected to abuse. We are incredibly proud of this work - and we believe that even helping a single girl is a critical success.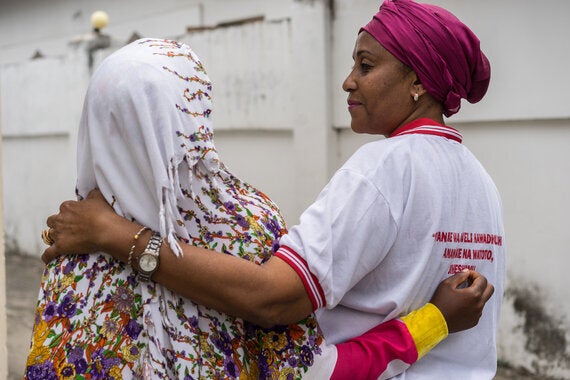 But there is a limit to what ActionAid and individual organisations like us can achieve on our own. To tackle sexual violence we also need a global response.
This means collecting better data which can be used to develop public policy. It means encouraging Governments and local authorities to act to better protect girls from sexual violence. And it means better funding for grass roots women's organisations which are widely recognized as the best way to tackle violence against women and girls.
In this way we can together do much more to make sure no girl is forgotten this Christmas.