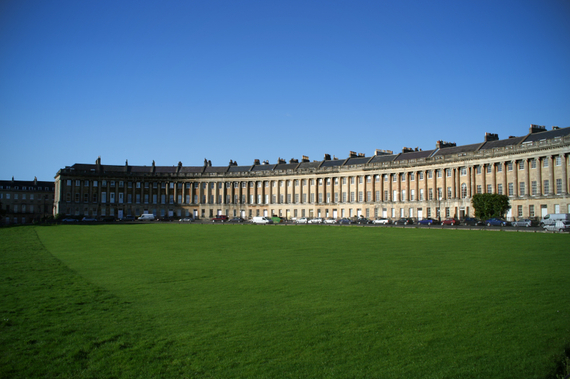 Do you feel like you're in a stagnant pool of post-festive lethargy? Or stuck in a dull puddle of lassitude and stupor? Fear not - it's time to take the plunge and splash out of a trip to somewhere which will blow away the cobwebs of 2014 and whet your whistle for the new year: Bath.
The Somerset city is beautiful - it became a World Heritage Site in 1987 - but it's also known for its reviving properties - so here are three ways to get the most out of a visit.
Take the water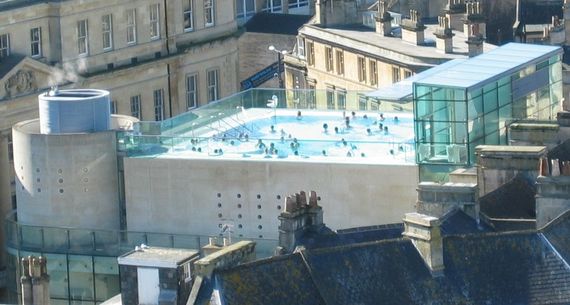 Bath didn't get its name for nothing. The springs in Bath are Britain's only natural thermal waters and the story goes that they were first discovered by Prince Bladud in 863BC, who was cured from his skin disease after bathing in the waters. The waters were then enjoyed by the Celts, Romans, Saxons and Georgians and are the constant thread throughout the history of Bath.
Head to the Thermae Bath Spa for a special experience where you can enjoy the thermal waters, just as others have done through history. Choose from the New Royal Bath facilities or those at Cross Bath and let the natural mineral-rich waters, at the gorgeous temperature of 33.5°C (92°F), float away your troubles. You can also opt for a modern spa treatments if you fancy indulging yourself further.
In Jane Austen's time, many visitors came to Bath to 'take the waters' - often at the Pump Room, which features in many of her novels. Nowadays you can have a sip too - or take afternoon tea there - perfect post-spa pampering.
Stretch your legs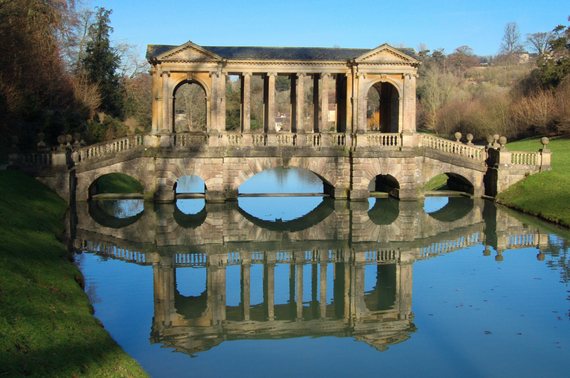 There are plenty of good walks around Bath, but try the six-mile Skyline Walk as a great way of getting fabulous views of the city. You'll also walk through Prior Park with its rare Palladian bridge - there are only four in the world! The walk is good for wildlife spotting - look out for deer, butterflies and buzzards.
If you fancy something easier, then Bath has beautiful architecture and lends itself to exploration on foot. Check out the iconic Royal Crescent and pop into the museum at No.1 or download the free World Heritage Site Audio Tour to complement your city strolls.
Have a paddle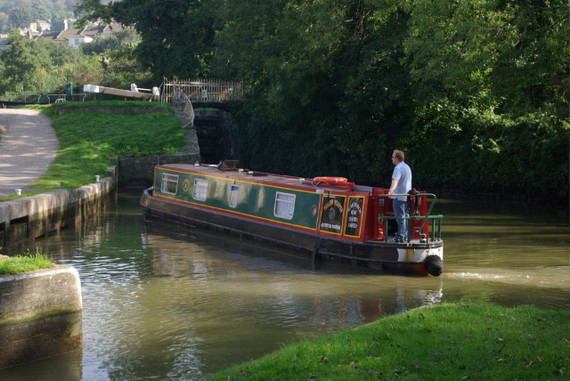 Really clean the cobwebs out by experiencing Bath's waterways - whether you want to captain your own punt or have a guided boat trip, there's plenty to choose from. Play it safe with a gentle and relaxing jaunt leaving from Pulteney Bridge where you can hear about the city's history as you spot the waterside wildlife. If that doesn't sound daring enough then hire a rowing boat, try a canoe or see if you can punt as easily as it looks! The River Avon and the Kennet and Avon Canal are yours to discover!
So what are you waiting for?
Bath is easily accessible by public transport. By train it's only 90-minute from London's Paddington Station or coach from all the UK If you fancy flying then the nearest airport is Bristol which is just 20 minutes away. There are plenty of luxury hotels in Bath and for specific information on opening times of attractions, contact Visit Bath, the official tourism website for the city.