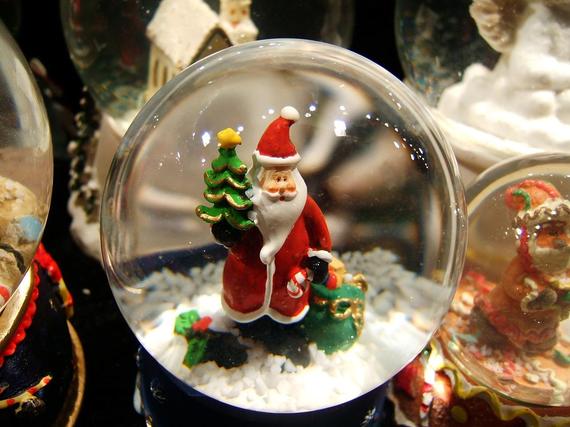 ©Lee Jordan
When it comes to Christmas shopping there's never enough time, enough inspiration or enough stamina to tackle all the gift-buying at one go. So to ease the process, give yourself a present - a trip to a luxury hotel at one of the UK's best Christmas markets. That way you get fab presents to buy in one place, a festive feeling - perhaps helped by a glass of glühwein - and then a top hotel where you can enjoy treating yourself to a touch of luxury.
Go with friends, family, or your other half to enjoy festive fun and a bit of ho-ho-ho hotel happiness. Here's our lowdown of five Christmas markets in the UK:
1. Edinburgh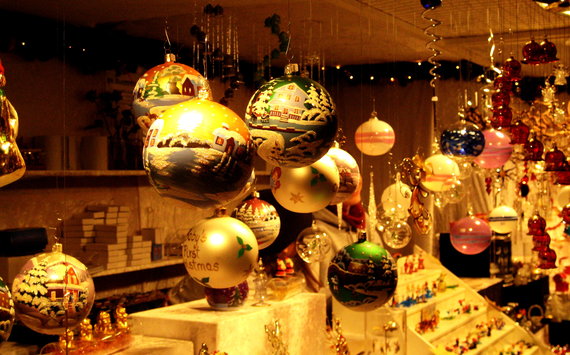 ©FearfulStills
Edinburgh's Christmas is a spectacular, six-week season of festive entertainment in the heart of the city. Browse the Christmas markets on Princes Street and St Andrew's Square or enjoy the Ice Rink, Big Wheel and other attractions on offer as part of Edinburgh's Christmas, running from 21 November to 4 January.
Stay at The Bonham, Edinburgh, which is within walking distance of the Christmas markets www.townhousecompany.com/thebonham
2. Nottingham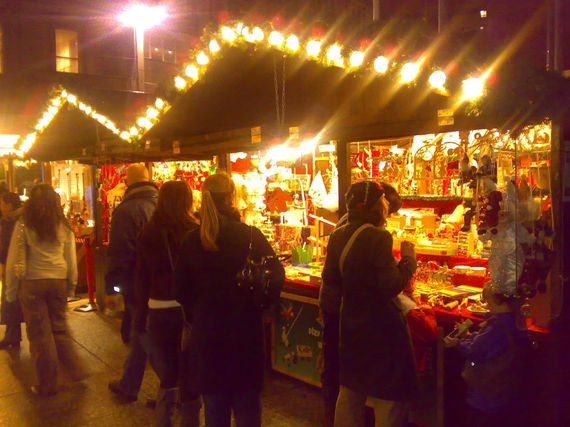 ©Simon Osborne
This Christmas market promises to be as pretty as a Christmas card scene. Nottingham's Old Square will have more than 50 Victorian-style snow-topped cabins selling goodies, Christmas trees galore, a real ice rink, themed bars and a bandstand to boot. Nottingham Winter Wonderland runs from 19 November to 24 December, with the grand Christmas Lights switch-on on 21 November.
Stay at Hart's Hotel, Nottingham, and dine at Hart's restaurant for a special festive foodie treat www.hartsnottingham.co.uk
3. Birmingham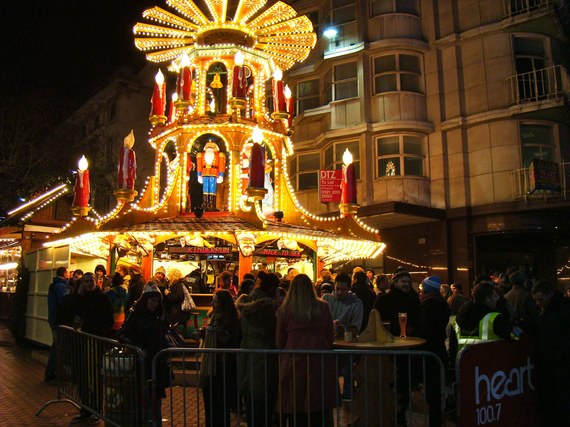 ©Bob Hall
The largest Christmas market outside Germany and Austria is held in Birmingham and called the Frankfurt Christmas Market. It's been going to 13 years and this year kicks off on 13 November, running until 22 December. The big market has 180 stalls selling perfect presents, creative crafts, decorations and gorgeous German fare, including Bratwurst and Brezel, to wash down with glühwein!
Stay at Hotel du Vin Birmingham where you can stroll to all the festive offerings www.hotelduvin.com/ppc/birmingham
4. Belfast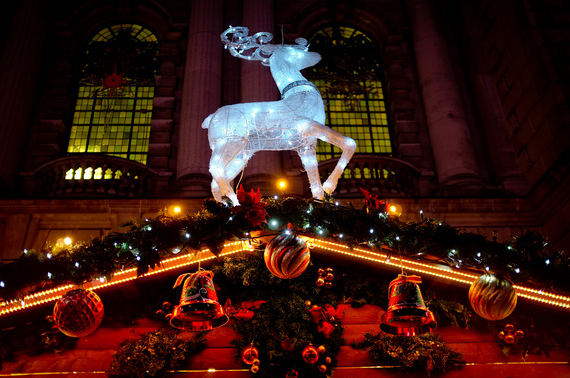 ©Ikubaru
If you're after a real taste of something different, then try the Belfast Christmas Continental Market which promises a gastronomic journey around the globe. The tasty treats available include crepes from France, Belgian chocolates, exotic burgers - ostrich, wild boar and crocodile, giant bratwurst and Spanish paella. Yum!
The excitement starts on 17 November and runs until 21 December - make sure you go when you're hungry!
Stay at The Old Rectory, Belfast, a homely guest house where you might be offered a nightcap to round off your day's culinary delights! www.anoldrectory.co.uk
5. London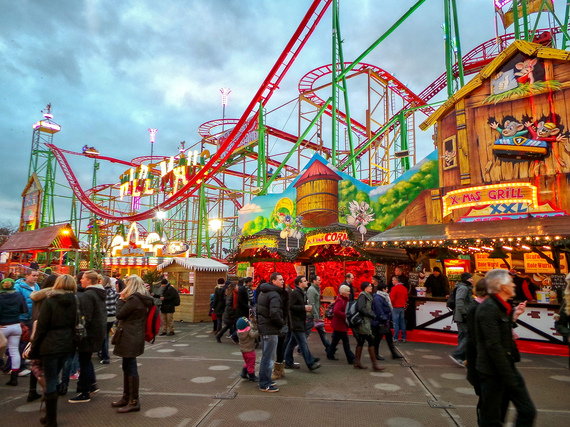 ©Garry Knight
There are loads of Christmas activities and small markets to wander through so make sure that you give yourself plenty of time to have a capital time. Head to Hyde Park for the Winter Wonderland for a cool Christmas market, thrills and spills of a festive funfair and tasty treats to eat. The seasonal attraction opens on 21 November and stops on 4 January. The market, with 200 fairy-lit chalets, has lots of potential presents - jewellery, clothing, handmade crafts, traditional Christmas decorations and culinary delights will be there to tempt you!
Stay at One Aldwych, London which has its own health club with a swimming pool to burn off any bratwurst bulges www.onealdwych.com
So get your diary out, choose your destination and prepare for some festive frolics - have fun,
Yours in Christmas cheer