Summer in Rome is baking hot and very crowded, and autumn and winter can be chilly and wet. Come March, however, the city is bathed in sunshine and trees start to bud with new life. Spring is a great time to visit Rome, and we've listed five reasons below.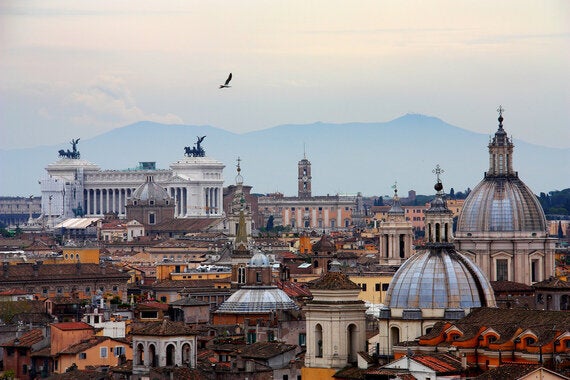 1. The weather is perfect for exploring
Average temperatures in March are 15°C, in April 19°C and by May an almost balmy 22°C, with more than eight hours of sunshine a day. This is ideal weather for walking, and also means you can relax in the city's parks when you need a break.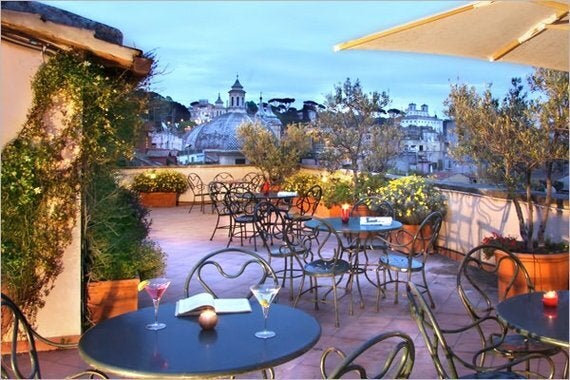 2. Hotels offer good rates
April to May is considered the "shoulder season" for hotels; rates aren't as low as they may be in winter, but they don't start increasing until the end of May (with the exception of Easter) so you can often get a good deal and there's more availability. Many hotel rooms have balconies, and outdoor terraces and restaurants (such as the Hotel Locarno, above), so you'll get the opportunity to enjoy them too.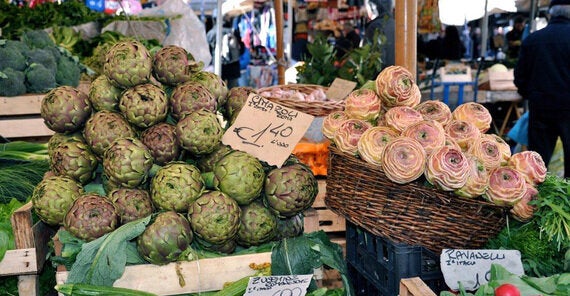 3. Local spring delicacies appear on menus
Roman globe artichokes only grow from February to May, so this is the time to indulge in the rare pleasure of carciofo alla guidia (literally translated, this means artichokes Jewish-style, as the dish originated in the Jewish Ghetto). The whole artichoke is deep fried to a golden brown, so the outer leaves are crispy and the inner heart tender and sweet; the dish isn't too rich as the leaves don't absorb that much oil. There's also the option of carciofo all Romana, artichokes braised in olive oil, garlic and herbs.
Other spring specialties to look out for are agretti, a slightly salty/bitter marshland grass, a two types of chicory: cicoria (tasting like a livelier version of spinach) and puntarelles (which resemble miniature dandelion greens). And, of course, asparagus and peas start appearing in the markets and restaurants in spring.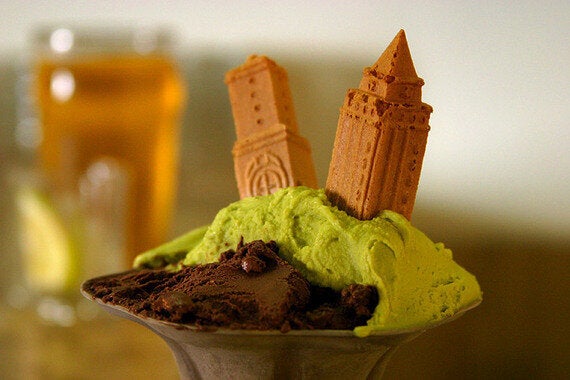 4. It's warm enough for gelato
Everyone raves about the gelato in Italy, but beware: many are made with artificial colours and chemical stabilizers. There's a great guide to spotting good quality gelato and sorbetohere - in general, be suspicious of vivid, bright colours and the use of unseasonal ingredients (for example, peaches and apricot flavours should be available in summer only, and pear and apple in autumn; spring is the season for berries).
In recent years there has been a new wave of passionate gelato makers not only using natural and organic ingredients, but sourcing the best possible producers. The resulting gelato is sublime, and with an incredibly intense flavour. Two of the best are Fior di Luna in Trastavere and Neve di Latte, behind the MAXXI in the Flaminio district (Via Luigi Poletti 60). Try the fior de latte (pure milk) or fior de panna (pure cream) - the simplicity of the ingredients allows top-quality ingredients to shine. Equally, be suspicious if the gelateria doesn't offer either.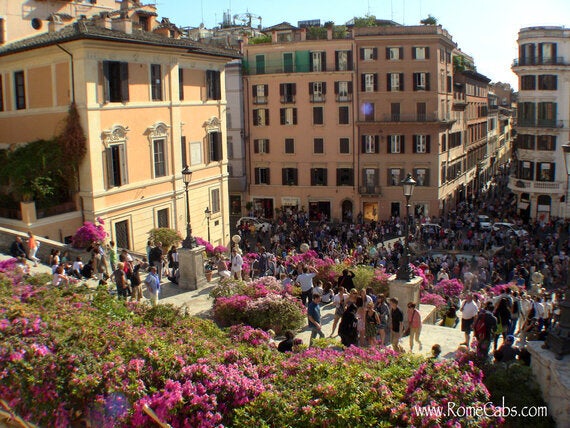 5. The city's spring festivals
A host of events take place around the Spanish Steps for Rome's Festa della Primavera (Festival of Spring); over 3,000 vases containing azeleas are also placed on the Spanish Steps (above), turning this already impressive landmark into a blaze of colour from the end of March to the end of May.
On April 21 the city celebrates the Natale di Roma, or the birthday of Rome, with street parades, concerts and fireworks over the River Tiber, and many monuments, archaeological sights and museums are free for the day. And on May 1, there's a free rock concert at Piazza San Giovanni.
There's also the slightly more off-beat Festa di Francesca Romana on March 9, celebrating the patron saint of motorists (Santa Francesca Romana was said to have the power of dislocation, i.e. able to be in several places at once). Drivers take their cars and mopeds to the Monastero Oblate di Santa Francesca Romana (via Teatro di Marcello 32 & 40) to be blessed.