With Christmas just a few days away, we have been overwhelmed by the massive support for our very first Christmas single 1914 The Carol of Christmas. Stephen Fry, Sir Cliff Richard, Bear Grylls, Boris Johnson and a host of other celebrities have been tweeting about it to their army of followers.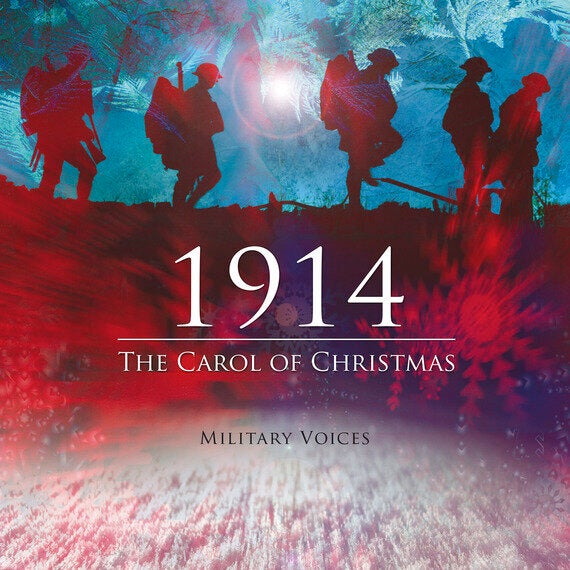 In just a few weeks the song has captured the nation's imagination - we have been number 1 on the iTunes Christmas Top Tracks, number 1 in Amazon Movers and Shakers, number 5 in the Amazon Bestseller Rank (MP3) and the song's video has amassed well over 100,000 YouTube views.
Thank you to the thousands who have downloaded it already and helped us to promote the single on the streets and on the airwaves - if you are yet to get your copy please do it today and help us raise vital funds for soldiers, sailors and airmen in need.
At 19:14 on Christmas Eve we'll be playing the song and calling on the nation to join us as we remember the moment 100 years ago when German and Allied soldiers stepped out of their trenches, shook hands and agreed a truce.
It was this moment that inspired composer Chris Eaton's haunting melody and the poignant words: 'Can you hear the echo of a million souls, all the tears of a hundred years.' The song celebrates the power of Christmas to bring peace in the midst of war and commemorates those who fought in World War One.
It features an ensemble of military voices and soloists including Flight Lieutenant Matt Little, the RAF Spitfire Choir and twelve-year-old Canterbury Cathedral chorister and BBC Radio 2's Young Chorister of the Year Finalist William Inscoe.
Listen out for it on the Christmas Day when the song gets a special play on Coronation Street and be sure to tell all your friends and family about it.
Purchase 1914 The Carol of Christmas today on iTunes, Amazon MP3 Store and Google Play. 100% of the profits from the sale of the recording will go to the three military charities: the Royal Air Force Benevolent Fund, The Royal Navy and Royal Marines Charity and ABF The Soldiers' Charity.