I recently met an 8 year old who has been struggling with her own journey of alopecia. Whilst I did not lose my hair at such a young age, it takes me back to my school days with my own struggles dealing with eczema. I was talked about, stared at, bullied and teased. Niamh has stayed in my mind as she reminds me of how I was. Shy, scared yet strong and never without a smile, even if just a glimmer.
Coping with hair loss is difficult, and even more so for a young girl. I went along to Niamh's school last month to talk to her friends about alopecia in the hope that it might help her feel less unhappy. I talked to many of her class-mates about what alopecia is and how it should not stop you doing what you want to do in life. Niamh showed great courage and strength of character and visited each classroom alongside me to talk openly and very honestly about how the alopecia had been making her feel: mostly sad. One of her friends said that if it had happened to him, he would hide away from everyone. I asked him whether he felt that Niamh and I should hide away. He disagreed and soon saw my point. I showed the children a slide-show of positive yet fun photographs from my travels and adventures to demonstrate that just because you are bald, doesn't mean that you can't jump out of a plane at 14,000 feet or hold sharks teeth :)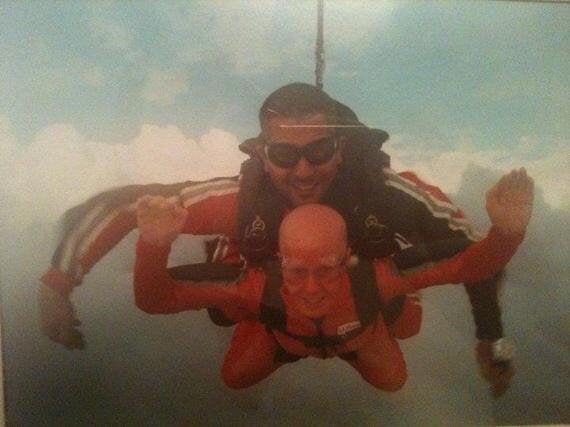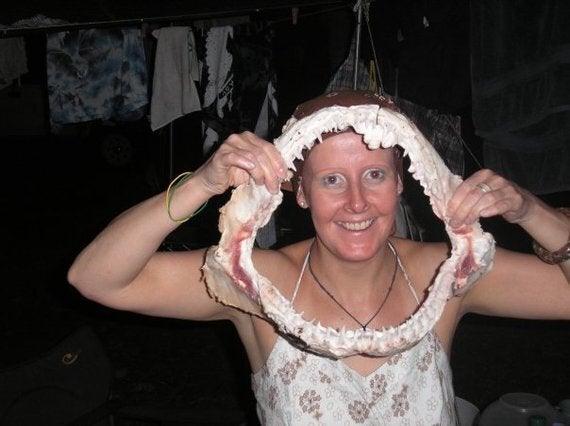 "Yes I am different". I won't dispute that. Every day I face the stares and curiosity of passers by. But that doesns't make me any less worthy of respect than the next passer by.
This world we live in, is a funny old place. I wonder where my life is taking me sometimes. I do know that facing a condition like alopecia has made me a stronger person in the long run. I stand up for myself and I don't let people treat me like I am less important. I know I am a good person and I'll never let someone treat me otherwise.
The more people I meet with alopecia, the more I realise that I have come such a long way. 11 years ago, the life that lay before me felt impossible. I didn't know how I was possibly going to get through it. I was miserable, desperately sad and confused at why it was happening to me. Now I see it my duty to help steer people who are losing their hair or who have lost their hair, to get to a similar point in their journey that enables them to smile from the inside.
Losing your hair means losing yourself. As an adult, one has a certain level of emotional skill. A young child has little experience to fall back on so their coping mechanism is under-developed, yet meeting Niamh blew this theory away. An eight year old facing an emotional trauma such as dealing with a condition like alopecia did not knock her to the floor. She stood proud and faced her fellow school friends and showed them exactly what she was dealing with. She faced her fears and opened up to talk to her friends quite frankly and at one point held her hair to one side to reveal the large bald patch that had tormented her for the last two years.
I felt proud and privileged to be standing beside this brave little girl. She who dares conquers.
I hope it was a positive experience for Niamh and that she can embark on the rest of her journey a little less frightened and a little less worried about what the future holds. I do know that she will continue with the strength and courage that shines from her personality.
We need to increase the awareness of alopecia at an early age so that we are not facing this condition alone and frightened.