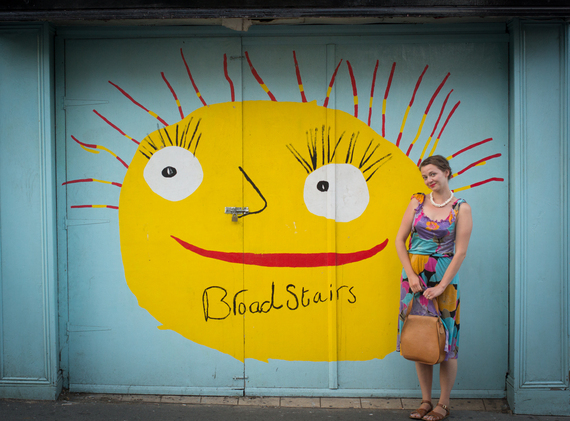 With wonderful sandy beaches, and the acclaimed annual Folk week, Broadstairs has always had a lot to offer visitors, but its suffered, like most British seaside towns, at the mercy of the cheap package deal to Magaluf, and the (sadly, more often than not deserved) perception that a trip to the Kentish coast offers little more than boarded up shops and soggy fish and chips in the rain. But, following the wider revival of the East Kent coastline, things are looking up for Broady, with a swathe of exciting new openings. In case you needed further persuasion, here are five brilliant places to visit in Broadstairs.
1) Viking Bay.
There aren't that many sandy beaches in kent, but Viking bay boasts a crescent of Victorian sandy heaven. Its reached by an impressive, if a little domineering, set of white stairs carved into the cliffs, topped with the board walk, and lined in quaint beach huts. This sandy beach is the epitome of the English seaside, complete with old fashioned ice-cream parlour, Victorian tidal pool and little boats bobbing near the harbour.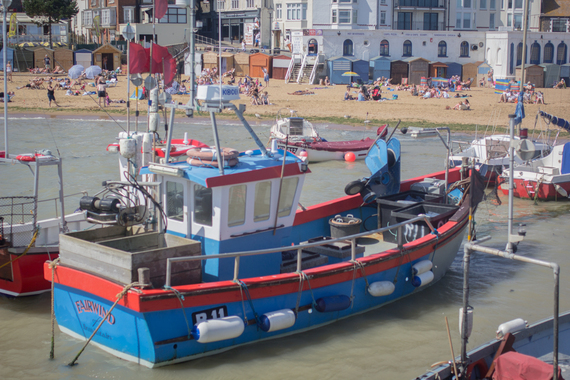 2) Belvidere Place.
The description by its convivial owner, Jilly, as "just our house really, with a load of old tat in it" belies its evangelical reviews and swathes of reverential visitors. This relaxed gem of a B&B in Broadstairs is decorated in hues of moody greys, antique furniture and original artwork. This is where we spent our anniversary and it is indeed a very special place, very welcoming, very stylish, and it serves a bloomin lovely breakfast.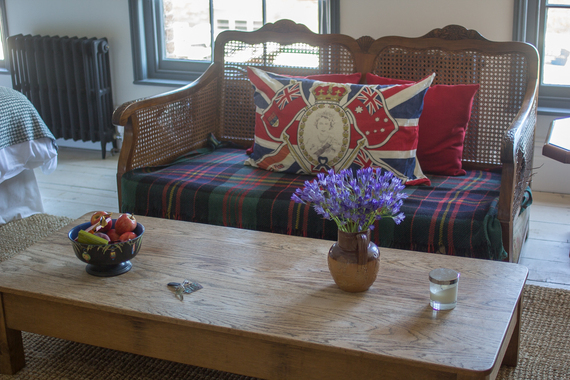 3) Samworth and Mee.
Opened last year on a road adjacent to the beach, owners Carla and Steve serve fuss free, simple food, well cooked, with fresh local ingredients. I can highly recommend their lobster roll and chips with a cold glass of house white, eaten on one of their outdoor tables- a perfect nosy people-watching spot.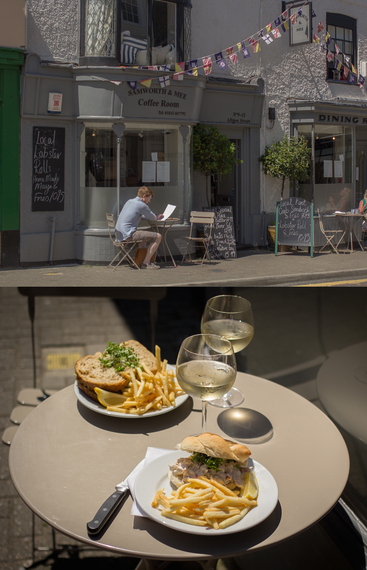 4) Wyatt and Jones.
Another exciting foodie opening in Broadstairs directly overlooking the beach and serving gorgeous food and wine. Stylishly decorated with mismatching bevelled edge mirrors and open kitchen; the vibe is chic and relaxed. Our locally caught fish was cooked to perfection.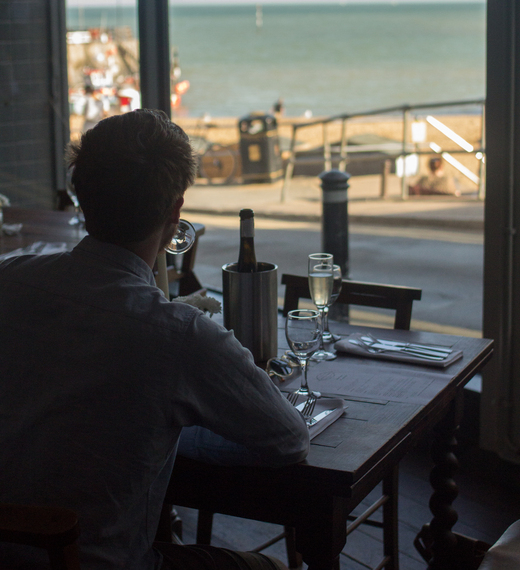 5) Broadstairs Fireworks
One of the most memorable quirks of Broadstairs, is that the council puts on random fireworks on weekday evenings over the beach. A weekend would make more economic sense in terms of attracting tourists but nope. I love it. Especially because the random weeknight fireworks coincided with our anniversary, and, post prandial, we were able to sit on the beach, cuddled up, and enjoy a surprisingly impressive fireworks display. Bravo, Broadstairs.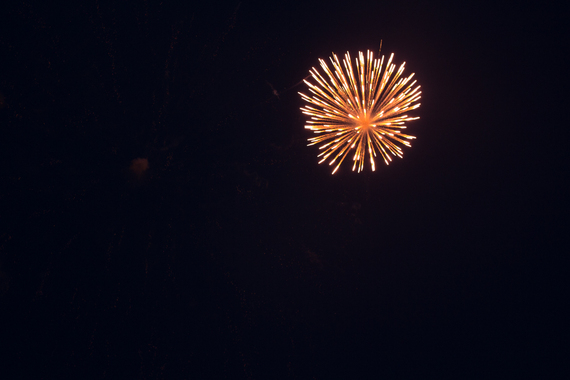 More info and links
You have to wade through the Broadstairs council website to find out about the fireworks
Broadstairs folk week is the 8th to 15th August
We wanted to take a boat trip but ran out of time, so we'll be visiting again soon. You can visit the seal colony, wind farm, sea forts, Beaches and Bays.
Photo's by Hannah Bullivant.