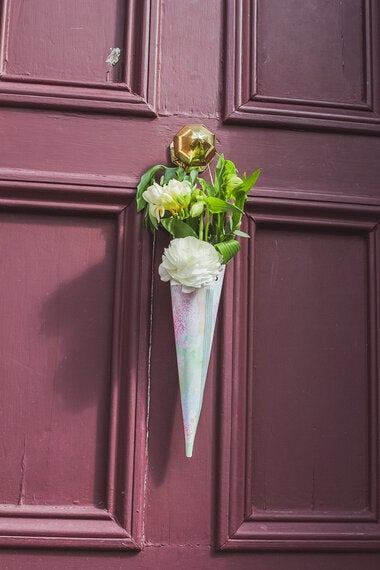 The first day of May, also known as May day, was once a great cause for celebration: people would gather to hale the onset of summer and celebrate the abundance of the growing time. A May Queen would be crowned, people would dance around a May Pole, wear White and decorate with all of the new spring flowers. It has been celebrated since ancient times, and quite rightly so; nothing can compete with the beauty and optimism of May. May celebrations have waned over the years, but there's much to celebrate, and we have a little idea for spreading some May cheer. Last year, we made little May Day posies and gave them to friends, reviving an ancient tradition of anonymously gifting May Baskets, an idea originally spotted on our mate Lou's blog. We'll be doing the same this year.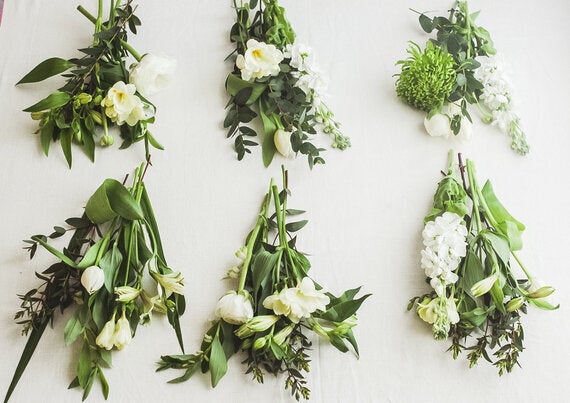 Seen as May is such a wonderful spring celebration of local, seasonal flowers and greenery, it would be a bit of a travesty to buy flowers shipped in from abroad. Buy British blooms, or better yet, pick them from your own garden, or do a bit of responsible scrumping from local wild spots. The one pictured are from the wonderful Great British Florist.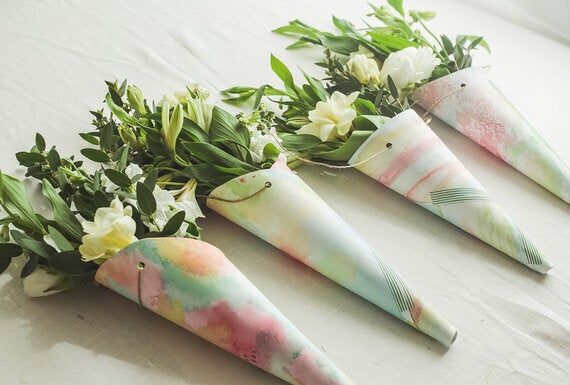 Either arrange little posies in jam jars or paper cones (for a tutorial on making the cones, head over to the Seeds and Stitches blog) then hang on your neighbours doors or give to friends. Keep the posies small to enable you to give as many as possible, or gift one or two giant bouquets; either way, giving and receiving flowers always bring joy.