Where were you in March 2016? My husband and I were in Mexico City, being dazzled and inspired by The Rolling Stones!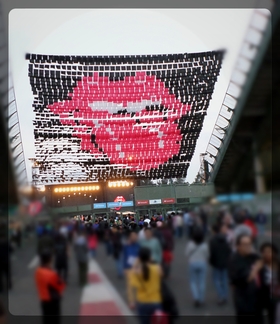 Photo by Author.
My husband has been a long-time fan of this legendary rock-solid band. Whilst there are many tracks of theirs that I love, I had never seen them play live before.
Since my teenage years, following music has led me to travel. Initially, this was simply jumping on the London tube and heading to parts of the city that I would not normally find myself in. Later, I was introduced to other cities as I followed my favourite bands as they toured. In my twenties, inexpensive flights meant that I could head to Amsterdam, Paris, Milan and even New York, California and Las Vegas to catch a rock show and escape into a new land for a few days. So buying tickets to a rock show in city far away came naturally to me. What I was not prepared for was how this particular show was to affect and inspire me.
Before the aging rock stars took to the stage, the buzz about the stadium of Foro Sol was a little more tingly than I was used to. The demographics were varied as older fans, who had followed the rockers "back in the day", stood beside boisterous boys, eager for their first live rock out to tracks they had had on repeat for the past few weeks. Parents were there with their small children on their shoulders, and it made me think of our children that we had left behind with friends. The giant screens at the side of the stage played the opening montage video and the audience erupted with an energy that did not cease. I was shocked with the electricity that the wrinkled masters created. I skipped away from the arena having a new mantra, "Rock your life!".
The Rolling Stones jump started a vehicle of change in me that has perhaps made me a little more selfish, but it has also made me a little more fearless. Whilst the Rolling Stones were bringing their Latin America Tour to an end, I had the feeling that the world was opening up to me.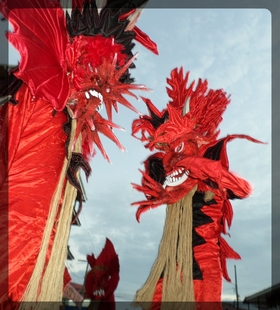 Photo by Author.
This past year, I have done a few things that I would not have imagined myself doing pre-Rolling Stones adrenaline rush. Here's my 'The Rolling Stones Made Me Do It' list to date:
Singing '(I Can't Get No) Satisfaction' onstage to hundreds of people. Okay, so this was whilst on a family holiday at an all-inclusive, but I had never sung karaoke before, and months after the rocking Rolling Stones gig, I was still on a high and wanted to pay homage to my new idols. I closed that evening's show and I stepped off of the stage wanting more, more , MORE!!
Stepping into a recording studio to record my cover version of the aforementioned track. My husband has had years of recording experience, but I preferred to record with strangers. (Hubby was, however, there with me to enjoy this new found confidence in his wife.) Let's just be clear, I have a awful singing voice, so there is no singing career ahead of me. It was merely something that I wanted to do for myself... a teenage dream of mine.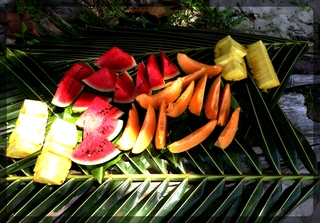 Photo by Author.
Looking after our health. Watching a 72 year-old jumping around with more energy than I have ever seen in any one single human being had me commenting to my husband that we really need to look after our bodies. We have been more active this past year than we have been in the past ten years. We have been hiking, swimming, kayaking and exercising our social skills in getting out and meeting new people.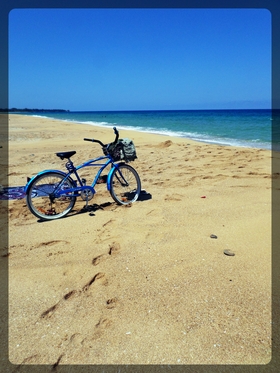 Photo by Author.
Touring Latin America. Since both my husband and I work online we have recently rented out our house and have decided to find a spot in Latin America to call home (for a while). We are currently in Bocas del Toro, Panama and are in love with the Caribbean colours and the beaches that are more beautiful than we imagined. I have enrolled in Spanish classes with the language school, Habla Ya. This will surely give our travels more depth as we will be able to engage with local people in their own language. (And hopefully, I will have a better accent than Mick demonstrated on stage... Though the crowd adored him for his efforts!)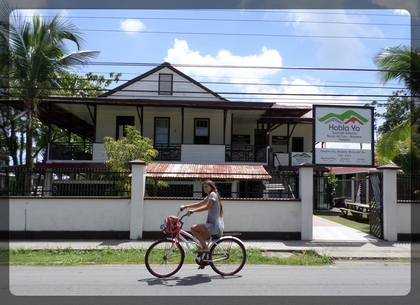 Photo by Author.
Diving straight into adventures. Talking of depth and classes I have signed up to take the PADI Open Water Diving Course. After an amazing experience with Bocas Dive Center during a 'Discover Scuba Dive' I couldn't resist. I wanted more of this underwater world. The skills session of the DSD was thorough and I felt confident as we met upside-down jelly fish and explored a shipwreck covered in colour and life. The silent exploration was a super, natural escape from the chaos of the wider world above.
Maybe I would have had these amazing experiences anyway, without the influence of that one concert, but I can't help smiling as I think 'The Rolling Stones made me do it!'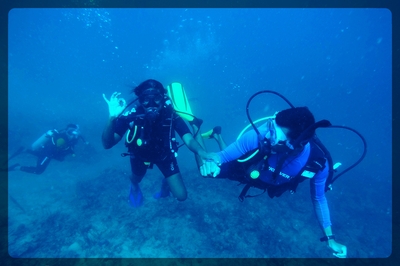 Photo credit to Bocas Dive Center
For more info about Bocas del Toro - www.hablayapanama.com
All photos author's own unless otherwise stated.