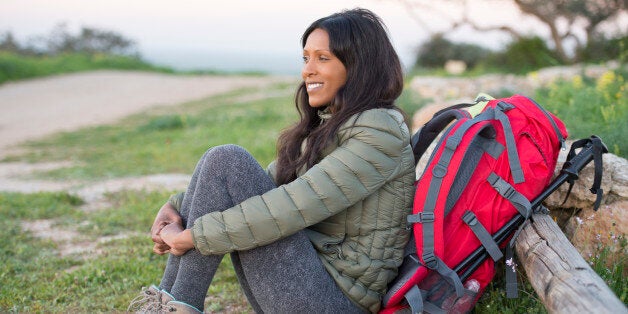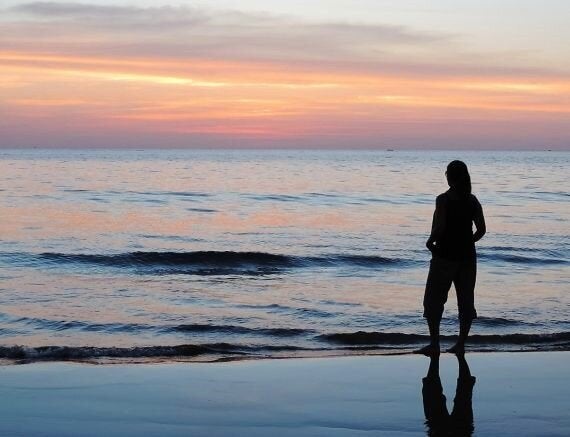 Photo credit: Harjit Sohotey-Khan
I watched as a young woman sitting by the side of a dirt road, skilfully weaved Yak fibres into a beautiful shawl. Her delicate hands worked the handloom with deft accuracy. "It's a tradition that's been passed down over generations," said the guide. She looked at me curiously and smiled, her weather-beaten face glowing in the Himalayan sun. I was standing some 3,700 metres at the foot of the Thorong La mountain pass, in the remote village of Muktinath in Nepal. I'd started the first leg of a year of travel and a month into it, I'd already experienced so much. I bought a yak shawl of course. How could I not? It had a story woven into every fibre.
You see I quit the nine to five. I was tired. Tired of the boring commute, stressful train delays and the daily grind of endless to-do lists and pointless meetings. It all felt so robotic and I felt unfulfilled, unable to come to terms with the reality that this could be my life until I retired.
My husband quit too and we took a brave and scary leap of faith, giving up a secure income to travel for a year. Little did we know then, that it was the best thing we'd ever do.
Little did I know, that buying a shawl from an artisan would stir inspiration for a new journey.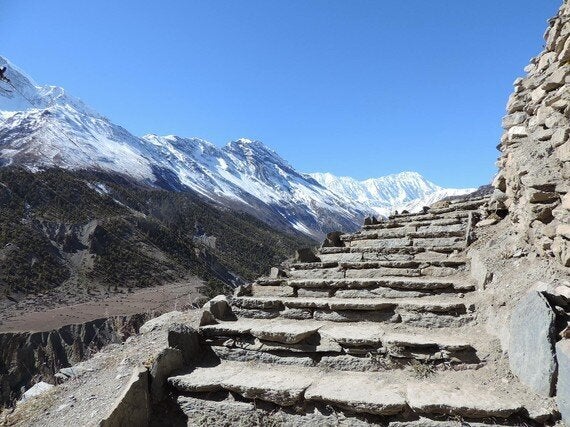 Photo credit: Harjit Sohotey-Khan
We travelled extensively throughout South East Asia with joyous abandonment. We went as far as New Zealand and back via China and Tibet, meeting people from all walks of life. It was exhilarating and I was mesmerised. They say your life will never be the same once you've travelled. They were right. Travel totally transformed my life. Each day brought new inspiration and empowerment. I discovered who I was and what I wanted from life.
I discovered what I didn't want from life.
Don't get me wrong, it wasn't all lounging in hammocks and breath-taking views. Travel was challenging. Horrendous food poisoning and awful skin conditions plagued me. But it was beyond worth it. I grew to love my heavy backpack. A prized possession. It had everything I needed to live. It was me saying that for now, I wasn't conforming to society. I was living a different reality and the shackles of responsibility were falling away. Freeing me to be me.
Over time, I learned to let go of a lot of things. I didn't worry that I had no make-up on or that I'd worn the same pair of trousers three days running. Most importantly, I realised I didn't need so much stuff. I didn't need to buy that cute top that everyone on social media was cooing over because in a week it would be replaced with another trend. No. I could happily make do with what I had. My attachment to stuff was disappearing.
We discovered that the average person recycled and treasured their clothes. They had to, they didn't have much. Whereas the whimsical trends of fast fashion in the West, meant clothes were just something to dispose of and blindly replaced with more. Now it all felt like such a waste. I'd always been aware of the inequalities surrounding fast fashion, how workers were exploited by being fed the lie of a better life. It was modern day slavery and I'd always avoided brands that blatantly built their riches on the back of it. My backpack had taught me a lesson.
We don't need so much stuff.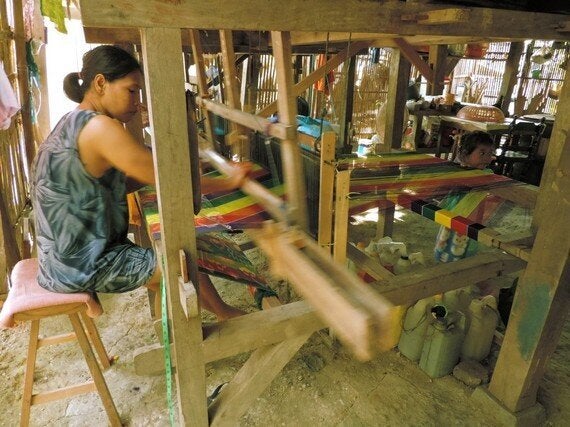 Photo credit: Harjit Sohotey-Khan
Throughout our travels, we came across many artisan communities. From Thailand to Indonesia to Tibet, women practiced traditional techniques, handed down over generations to create stunning textiles. I was blown away by it all. There was a story woven into everything and I felt the urge to tell it.
By the end of my travels, I had profoundly changed. I was never going back to the 9-5.
So I took a massive leap and started Jewelled Buddha. We partner with House of Wandering Silk, a social enterprise in India who share the same values of empowering artisans around the world, to break the cycle of poverty and gain financial independence. We bring to market their beautiful textiles, champion their skills to a global community and tell their stories.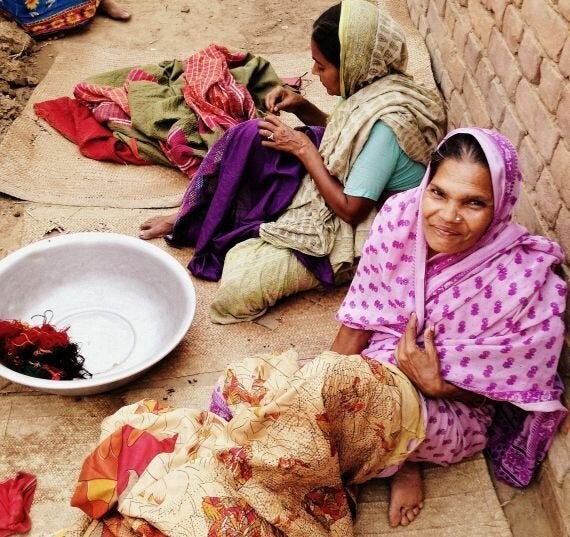 Photo credit: House of Wandering Silk
From upcycled Kantha sari scarves and silk sari bead necklaces handcrafted by marginalised rural artisans, to Ikat scarves, handwoven by ninth-generation Uzbek weavers. Our processes are fair trade, sustainable and zero waste.
You don't have to be in the "I only buy sustainable darling" crowd to buy sustainable fashion. I wasn't. I just learned to care more. Travel opened my eyes and I opened my heart as I realised the injustice of Bangladeshi garment workers earning just a quarter of a living wage was just plain wrong. Not all of our customers who buy from us are motivated by the sustainable aspect of our products. Some buy because they just love the vibrant colours or designs and that's okay. What I do know is that most are moved by the stories behind our products. It's all good. It's all part of the same narrative.
I'm proud of the stories I tell now, even my own.
You see, my backpack taught me a few lessons. Buy less, recycle more, waste less and invest in clothes that respect humanity. Most of all, go travel. Take a chance. Do it now before responsibilities weigh you down and fear takes over.
Trust me, you'll discover the person you've always wanted to be.
This September The Huffington Post UK Style is focusing on all things sustainable, for the second year running. Our thirst for fast fashion is dramatically impacting the environment and the lives of thousands of workers in a negative way. Our aim is to raise awareness of this zeitgeist issue and champion brands and people working to make the fashion industry a more ethical place.
We'll be sharing stories and blogs with the hashtag #SustainableFashion and we'd like you to do the same. If you'd like to use our blogging platform to share your story, email ukblogteam@huffingtonpost.com