"Without having seen the Sistine Chapel one can form no appreciable idea of what one man is capable of achieving." Johann Wolfgang Goethe, August 1787
It was one of the most emotional responses to art that I have ever experienced.
Whilst Michelangelo's frescos on the ceiling of the Sistine Chapel are divinely exceptional, it was also the manner in which I basked under their glory which magnified the spiritual response within me.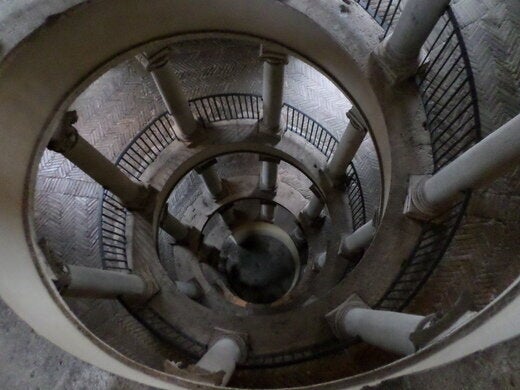 An average of 20,000 tourists visit the Sistine Chapel every day, with up to 2,000 people crammed into the Pope's private chapel at any one time. Imagine the thick atmosphere of 2,000 humans packed tightly together whilst trying to appreciate such a masterpiece high above your head. Your neck is cricked back so severely you probably feel the need to support it with your hand, you therefore have your elbow jutting out from in front of your face. You inch about blindly, looking for foot-space as you try and manouvre yourself under one fresco and then on to another. And 2,000 other visitors are trying to do the same.
I count as one of my blessings, to not have experienced the Sistine Chapel as I have described above, but instead, to have entered the chapel with only eight others, just as all other tourists were being ushered out.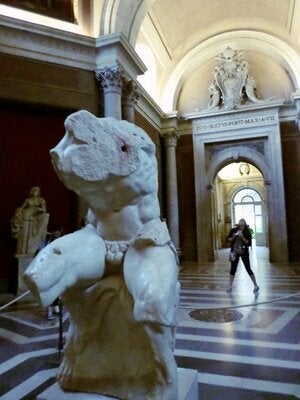 As part of an after-hours VIP tour of the Vatican Museums with 'Italy With Us', our group of less than ten, including the guide and a Vatican Officer with a set of heavy keys, meandered through rooms and courtyards containing a great wealth of treasured art. Tonia Maratea, our Italian art historian guide, was not only full of precise information but bubbled with the kind of enthusiasm that brought each piece we stopped at alive. The gilded bronze statue Hercules of the Theatre of Pompey, its burial due to being struck by lightning insured its survival. The Belvedere Torso, the fragment of a male nude statue that was highly influential on many artists, including Michelangelo. The statue of Laocoön and his sons. I particularly enjoyed hearing the story of Michelangelo's interpretation of how the missing arms would have been positioned. Oh, the loneliness of the genius mind. As we continued, velvet ropes were unhooked from their posts. Keys sounded in their locks as heavy doors were opened. The Cabinet of Masks. The Bramante Staircase. The Niccoline Chapel. The 120m long Gallery of Maps, with 430 year old fresco maps. Raphael's Rooms.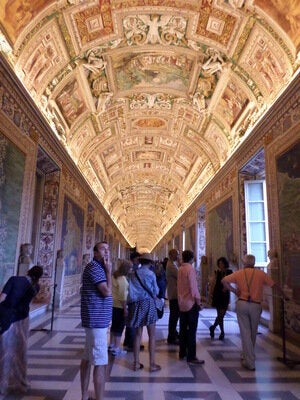 I don't quite remember the order in which we danced around these beauties, but I do remember the humbling privilege I felt to be face-to-face with this immense collection of history. Our history. For each gem gleamed with, not only its own unique story, but carried in its sparkle the uniting sense of what heavenly artistry the human race can create.
So, having laced through room after room of such wonders, there was one last room to step into. We entered the Sistine Chapel through a door behind the altar, not knowing we then had our back the fresco of 'The Last Judgement'.
The still and awesome elegance of such mighty beauty above me passed through my soul. A torrent of emotions whipped me all at once as I considered Michelangelo and what he left of himself on that ceiling. Despair, Pain, Pride, Desperation, Duty, Thirst, Hunger, Ego, Resentment, Love.
And so I stood, just outside of the Room of Tears, my own eyes welling up, looking up at Greatness.
How would you describe your experience of the famous frescos? Visit the Sistine Chapel the best way you can www.italywithus.com
Related