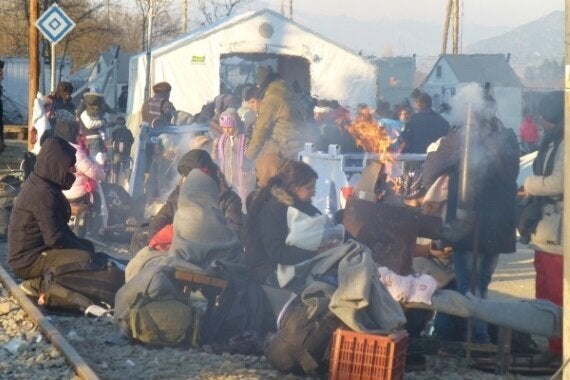 A child electrocuted by a loose cable. Exhausted men and women living in squalor, losing toes to gangrene. Children caked in mud, coughing and vomiting. Families forced to sleep outside in torrential rain.
These are not scenes from a horror movie. They're just some of the desperate stories medics are witnessing at the Greece-Macedonia border right now.
After Macedonia recently this week shut its Idomeni border to all refugees, more than 13,000 refugees are now stuck there, forced to live in filthy makeshift settlements. The route may be shut off, but the arrivals, sometimes hundreds every day, have not stopped.
Greece, a country already feeling financial strain, is slowly becoming a huge refugee camp. And it's the refugees who are suffering.
"The situation is deteriorating rapidly," says Sarah Collis, a nurse volunteering at the border for the international health charity Doctors of the World. "Every night women and children are sleeping in our clinic because their tent is waterlogged or they simply don't have a tent.
"Children are hit the hardest," she adds." They are living in rain-sodden tents for long periods of time. This is leading to a big increase in severe nappy rash and croup, a viral infection that leads to swelling of the windpipe which can be fatal if not treated."
Medics from Doctors of the World and Doctors Without Borders are providing for immediate primary health needs and the number of people sent to hospital has increased fourfold in the last week. Pregnant women are particularly vulnerable, and many are at the brink of exhaustion.
"We see dozens of pregnant women every week," says Sarah. "Many of them are travelling alone and they are often cold wet and very dehydrated."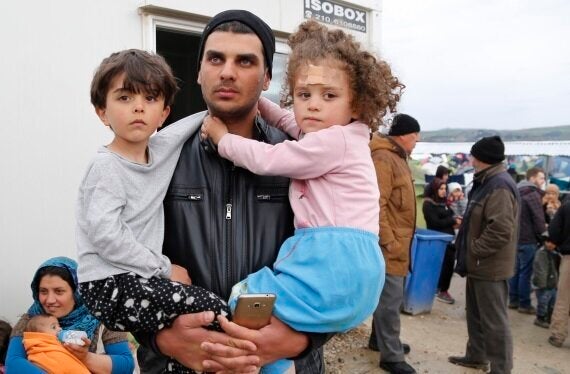 Macedonia closed its borders just after the EU and Turkey set out a plan to stem the flow of people coming to Europe. If implemented, it would involve sending back migrants who have made the crossing from Greece to Turkey. In exchange, the EU would resettle Syrian refugees living in Turkish camps.
For those stuck at Idomeni, the fear of being abandoned by Europe can be too much to bear, with people's mental health a primary concern. Dozens are getting panic attacks, fainting fits and hysteria after realising their long, painful journey is at a dead end.
"We saw a lot of acute mental health needs," says nurse Harriet Zych, who recently returned from working at the Greek border. "One man hit himself with a rock on his head until he went unconscious when he found out he couldn't cross the border."
The Greek Ministry of Migration has opened several military-run camps in northern Greece over the past week, some of which are already at full capacity. Government plans to relocate refugees to these camps from Idomeni are currently under discussion but there are concerns about the lack of medical supplies and paediatric doctors, with many facilities also limited to cramped, poorly lit tents.
More funding is urgently needed to extend services at these camps, where thousands remain trapped, although the arrivals keep coming. According to the International Organisation for Migration, more than 320 people have already drowned this year during the perilous journey by boat to Europe.
"Border closures won't stop desperate refugees coming to Europe. It will just further force them into the exploitative grip of brutal people smugglers," says Leigh Daynes, executive director of Doctors of the World UK.
"It's not a crime to seek humanitarian protection and assistance yet vulnerable people are being punished in the most horrible way."
Related