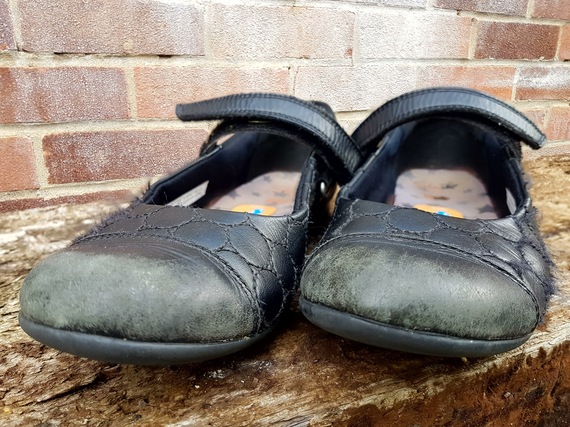 That year flew by! This time last year I was reflecting on our experience of our daughter starting school and posing the question...
"do those of us with 'different families' feel any additional anxiety surrounding their children starting school? Should we be taking further steps in settling our children (and us) into the school community?"
'Starting School: Different Families' sought to outline a toolkit of handy hints to guide those 'different families' out there navigating their children starting school.
Now we find ourselves at transition from primary school to secondary school which I anticipated would bring a whole new set of issues... there's no toolkit for me to share as this time; we are in the experience itself - give me a few years and I might have pulled something together!
Transition feels very different; moving from a small village school (less than 100 pupils) to a larger campus (with almost 600 pupils), knowing all the parents of our daughters peers to not knowing them all as well as no longer having a presence at the school gates.
Whereas with primary school we met with the class and head teachers in the term before our daughter started school; the thought of us doing this now would horrify her! Over the last few years there has been a noticeable shift in that the information about our 'different family' was ours, now it's hers, her information to choose whether to share... or not.
We hope that our ongoing dialogue about 'difference' and different types of family over the years has increased her awareness and enhanced her resilience to conversations or situations that she may find a challenge.
Whilst having two Mums has always been visible, other aspects of her life have been less so. With the curriculum encompassing reproduction along with interpersonal relationships, it's plausible that donor conception will come into focus. We'll be led by our daughter; her questions and reflections and support her as best we can. If that involves speaking with the school, pupils or other parents we'll await her nod.
We've had contact with a couple of organisations that have been a great source of information thus far. The Donor Conception (DC) Network and Out with the Family. The DC Network run children's groups for 8-12-year olds enabling children to meet others conceived 'just like them', to ask questions and stimulate discussion. They've also produced a book aimed at this age group, Archie Nolan: Family Detective covering themes such as; difference, friendship, connection and family (which our daughter HAS read!). Out with the family run events aimed at LGBT families enabling play and engagement with others in similar circumstances. Our daughter is aware of both organisations but in her true 'knowing her own mind' stance her current response to participating is 'what would I want to do that for?'! One day she might 'want to do that' and we'll be ready to listen, hear and help.