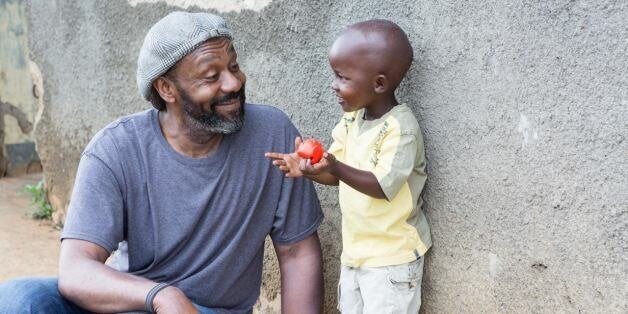 The last time I was in Uganda with Comic Relief was the day Nelson Mandela was released.
What a day it was. I don't think I've ever been hugged so much in my life. The sense of joy and above all hope was palpable in a place that was in the grip of the HIV/Aids crisis.
Uganda, like much of sub-Saharan Africa, has been through some tough times in the intervening 15 years or so, but it's important to remember just how much progress has been made too.
There's 300 fewer children a day dying from Aids-related causes now than a decade ago and child deaths from malaria have more than halved in the region since 2000 too.
These clear advances in health care and prevention in turn lead on to more youngsters gaining the education they need to escape the deadly poverty trap for good. In 2012 more than 75% of children had enrolled in Primary school education in sub-Saharan Africa compared to just 52% in 1990.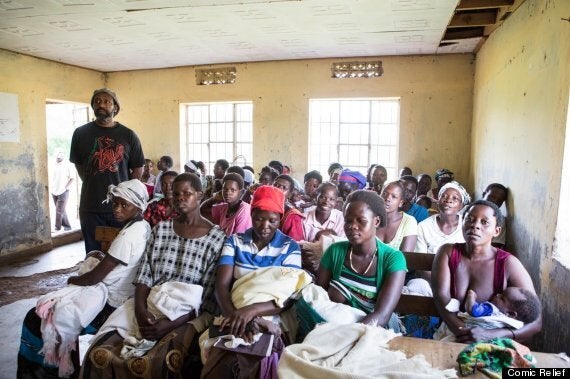 It was that vital healthcare link in this virtuous chain which brought me back to Uganda just before Christmas. I made the journey from the capital Kampala to an area called Iyolwa in the far east of the country to see a rural health clinic there.
Now, I'd been told this place wasn't in great condition because it had been all but forgotten being so far out in the wilds near the Kenyan border, but I was amazed at what I saw when the six hour drive finally came to an end.
The two derelict buildings that make up the clinic, that are meant to be where people go to get well, where mothers are meant to come and give birth, have sinking ceilings which are home to hornets and a population of bats that defecate everywhere. The concrete floor is potholed and the windows, vital in the rainy season, are glass-less and useless.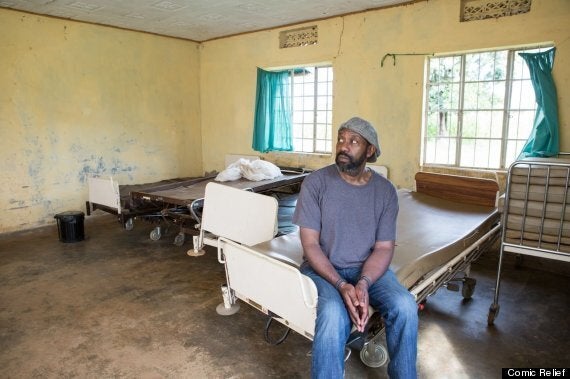 The equipment is no better. The one microscope doesn't work, the maternity unit has a battered metal ear trumpet as its monitoring kit and the fridge that's needed to keep vaccines cold is unreliable as I saw for myself when a busy immunisation session was halted when the thing packed up.
To top it all there's no electricity or running water either, just batteries and a manual bore hole pump.
This place has 17,400 people it needs to care for, but in truth it is often avoided by local people given how awful it is. The only ray of hope, the only thing that holds this place together is its inspirational staff.
Francis, a fresh faced but earnest 26-year-old head clinician runs the clinic. In his spotless white coat he does his very best to wring every last bit of care out of the meagre resources at his disposal.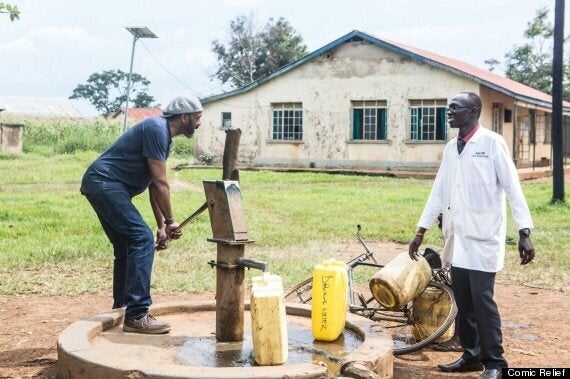 Rather than bemoaning his luck at ending up at a place like this, he's proud of what his team have achieved. He's proud to have a piece of kit, even though they have no electricity to run it. They make do with what they've got. Which really isn't much at all.
Then there's Dorothy, a young midwife who is forced to carry out her vital work in extraordinarily bad circumstances. On average she delivers 25 babies a month - with every single night birth done by mobile torch or paraffin lamp light.
It's nearly two years since Dorothy arrived at Iyolwa, it was her first posting after completing her training and when she first saw the place she felt like she'd been posted to the worst clinic in Africa - and she might be right.
Perhaps the most damning assessment of just how bad this place is, was when Dorothy told me about the birth of her own child last year. While in the early stages of labour herself, this amazing woman delivered another woman's baby and then chose to have her own alone on the concrete floor of her small home rather than in the clinic she works in.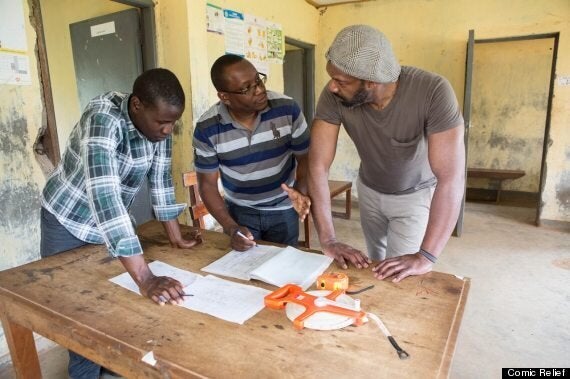 Enough is enough though. This Red Nose Day, we want to help change and save thousands of lives by improving healthcare for communities across Africa. By combining your cash with local talent and determination we can make a huge difference and to demonstrate that we're going to follow the refurbishment of Iyolwa clinic by working with Ugandans like Gonza, a local architect who has come forward to lend his skills.
Your support will not only help to refurbish this clinic, but will also help to improve healthcare for thousands of people in communities across Africa, from training medical staff to providing life-saving vaccines and mosquito nets.
And as we've seen once health provisions are in place, poverty really can be put firmly on the back foot.
For more pictures of Lenny's time in Uganda, click through the gallery below. For more information about 'Operation Health' or to make a donation, visit rednoseday.com/operationhealth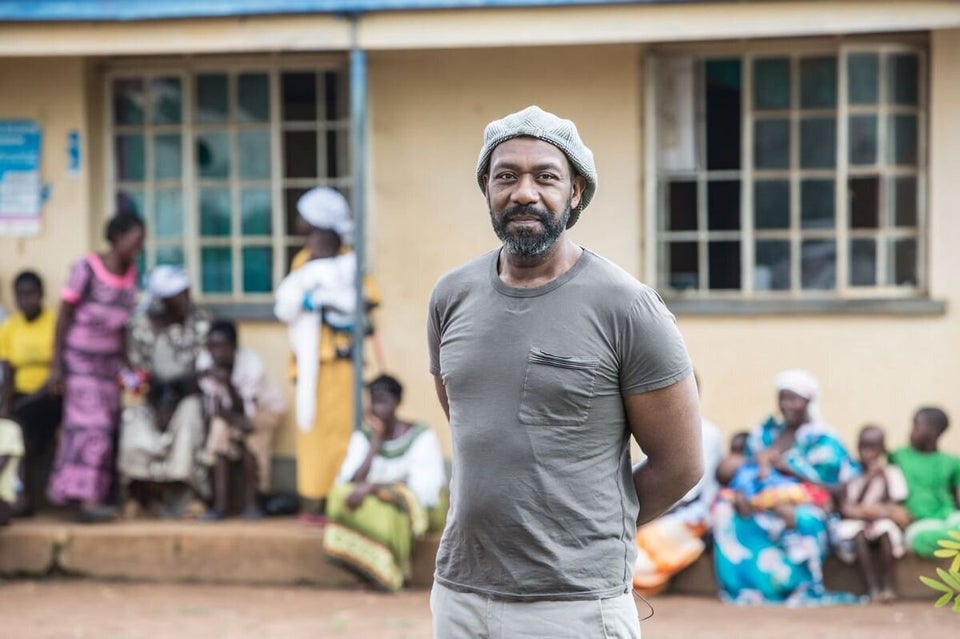 Operation Health: Comic Relief in Uganda