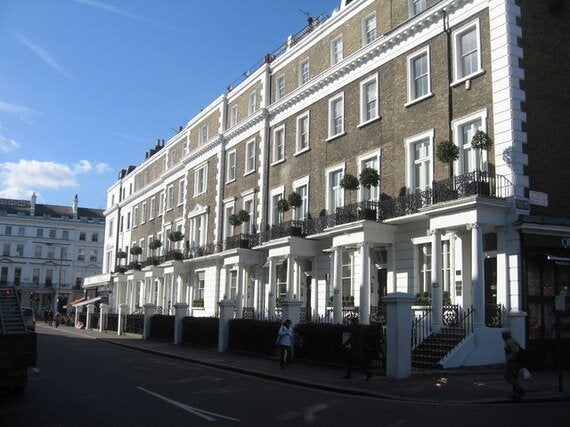 In recent months, the media has been filled with stories expressing concern about the exponential rise in property prices in the capital. The majority of property experts are now convinced that London is experiencing a price bubble that may soon burst and create an economic black hole. Even established luxury property firms such as The Grosvenor Group, the central London landlord owned by the Duke of Westminster, have decided to step back from the high end property market due to concerns over a lack of sustainability.
However, it isn't just the luxury property market that's booming. The price of ordinary residential property in the capital rose by £63,000 in the last year, reaching an average of £458,000. One thing that many commentators don't seem to be exploring is the possibility that some of this explosive boom in the price of these appealing properties - ripe for conversion into self contained mini flats- has been generated by a parallel student housing bubble.
A spokesman from London based property investment firm Carter Rovali explains: "In recent years, our clients have benefited from a growing demand for student property. In London in particular, student property can offer an average assured income yields of between 7-10% making it an attractive investment opportunity. London has one of the highest concentrations of higher education facilities in the world, meaning that demand will always be high."
Fuelling this already high demand in recent years has been a substantial increase in the number of international students flocking to UK universities. When government funding for universities was reduced by £398 million in 2009, higher education institutions turned to the international market to plug the gap. Students from outside the EU are charged higher tuition fees, so overseas students are a lucrative source of funds in increasingly lean times.
In 2012 26% of the entire student population (102,695) were international, and that figure is expected to increase by between 15-20% in the next five years. There is also a well documented supply and demand issue within student housing as a whole. In 2011, Lincoln University made headlines as they were forced to accommodate 140 students in portakabins as they had not found anywhere to live. The 2014 Knight Frank Student Property Report confirms that little has changed in three years, noting that "All core markets currently remain structurally undersupplied. With student numbers rising, the imbalance will not be corrected within the short term."
The London house price bubble has been created in part by a chronic shortage of homes for sale and rent. It would be short sighted to assume that this shortage has not been exacerbated by the large numbers of higher education institutions in the capital increasing their student numbers: particularly when it comes to higher rate fee payers from other countries. Still unconvinced? There's also a fourth factor that has an additional impact on the property market: the changing attitudes of students when it comes to student accommodation.
These changing attitudes that can be summed up in a single word: Unite. The student accommodation company have capitalised on the changing tastes of today's students. Their small, self contained apartments are fully furnished, come with wi-fi and other mod cons and are en suite: meaning students don't have to share a bathroom an entire corridor filled with grubby strangers. Unite's modern, self contained mini-flats have become the standard by which all student housing is judged, meaning that properties that in the past would have been considered 'too nice' or too pricey to be rented out to students are now a viable option, particularly given the increase in well to do international students who are willing to pay a bit more for better facilities, better security and plush home comforts.
Many investors have spotted this trend and are putting their money into high end student developments, particularly within London and the South East. According to the retail property advisors CBRE, £1.6bn was ploughed into the sector in the first nine months of 2012. Whatever you think about the London housing bubble; it's clear that some people stand to make a huge amount of money from investing in student property in the capital:
"Over the past two years, rental growth in the student housing sector has averaged 3-5 per cent nationally, consistently above other sectors, and we do not see this trend changing soon," says Eric Jafari, chief executive of BridgePoint Ventures. "Furthermore, with an increase of 68 per cent in overseas students in the past decade - another trend that appears set to continue - the market continues to look remarkably robust."
Is this voracious appetite for student accommodation helping to fuel the wider London price rise? It's hard to say for certain, but it would be naïve to think that this burgeoning and deeply lucrative market isn't having a knock on effect on house prices in the city.