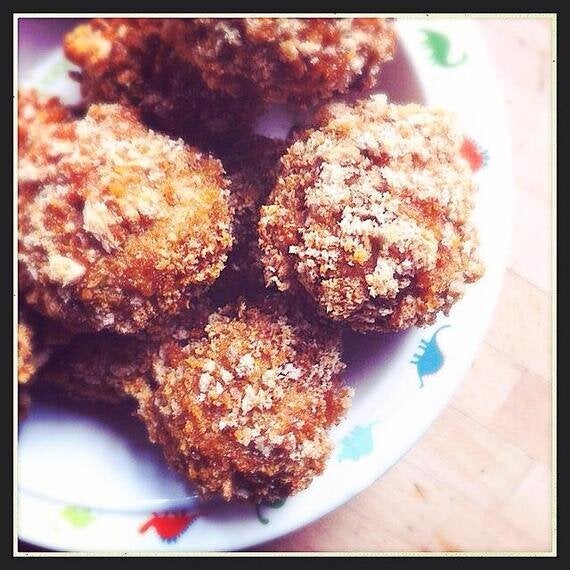 These meatballs are easy, they're low carb, they're delightfully crunchy and they contain chorizo which makes them mighty moreish. My sons love them. I love them. Beware the pinkish colour of the inside of the balls post baking - that's just the chorizo. They're not raw I promise. Enjoy.
3 slices of bread
1/2 tsp black pepper
50g chorizo
6 (ish) sprigs of fresh coriander
500g minced pork
2 tbsp ketchup
1 egg, beaten
In a food processor whizz up the bread and set aside two thirds for later. Add the black pepper, chorizo, coriander, minced pork and ketchup and pulse until combined then dip in beaten egg and roll in the fresh breadcrumbs made earlier. Oven bake at 180c/gas mark 4 for about 25 mins until sizzling. My boys ate theirs with pasta but they are a delicious little morsel to eat alone.