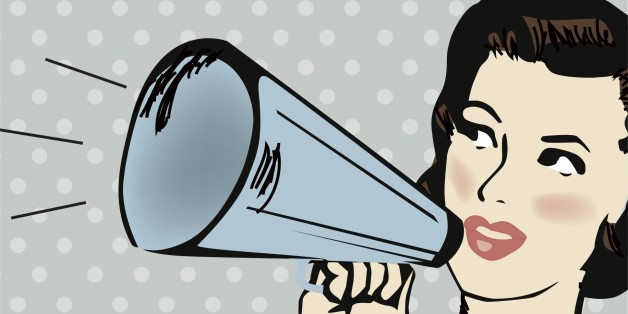 Shutterstock
One of the most common accusations that the world of contemporary art faces is that it is elitist and divorced from reality. In short, it doesn't make a difference in the real world. There is much evidence to support such a claim, and yet I am pleased to say there are some artists who are taking the notion of 'activist art' to a whole new level.
Suzanne Lacy is one such artist, and tomorrow her newest live artwork entitled Silver Action will take place at The Tanks, Tate Modern. Here hundreds of women over 60 who were involved in women's rights and activism since the 1950s will take part in conversations about their lives and memories, inviting the public to engage by using Twitter tag #silveraction.
Such a project is preceded by Crystal Quilt, another piece that originated as a performance and is currently installed at Tate, featuring 430 Minneapolis women discussing the ageing process and their experience as older women. If this work is anything to go by Silver Action will prove to be and exciting and extremely necessary societal engagement.
As we begin 2013, it remains obvious that inherent sexism and appalling treatment of women on a daily basis are ugly truths that can no longer be ignored in Britain. It's exciting to see projects such as Everyday Sexism and No More Page Three engaging a youth that has had to deal with the wake of 'post-feminism' and yet, as is too often the case, there is a danger of the legacy of feminism being forgotten or shrugged off as 'outdated' or worse, out of fashion. What is more, in a society where youth rules, it is a depressing fact that women become invisible at a certain age, as they disappear from our TV sets, magazines and board rooms in equal measure.
What Lacy seeks to do in projects such as Silver Action, is to utilise her unique position as an artist to mobilise the voices of others. Here, the invaluable stories of some of Britain's most inspiring matriarchs have a platform in which to express their views and stories, as well as reigniting a sense of solidarity that is all too important when combating what may seem like insurmountable odds.
It will be interesting to see the outcome of the 'live' and 'publicly engaged' format that Lacy will demand. Here, in an age when anyone can share their opinion remotely and anonymously will be met by the sheer force of the women who really did change the world; by rallying together, protesting and campaigning en mass.
Needless to say, the presence of such a gathering holds an infectious excitement that gives a 20-something woman such as myself real hope. I've had similar adrenaline hits recently from enormously successful events such as Stand Up To Sexism. Here one of the most exciting factors was the male inclusion on the bill and in the crowd. Naturally in this instance due to the nature of the project, Silver Action will have no men amongst its performers. But I do hope that a male audience will not feel excluded from the events, as is far too often the case when dealing with the history of women's rights. For far too long our foremothers and their politics have been gradually erased, as a governing patriarchy marginalise it as niche, additional or specialist. As the presence of women continue to be scarily non-existent in our mainstream history (and none so shockingly as in art) a project such as Lacy's gives us a change to explore and glean knowledge from some the most exiting activists of our time.
It is my hope that the documentation of Silver Action will not only pave the way for similar engaging and conversive art forms, but also stop the stories of so many extraordinary women from being forgotten. We must let their legacy be heard and inspire us all.