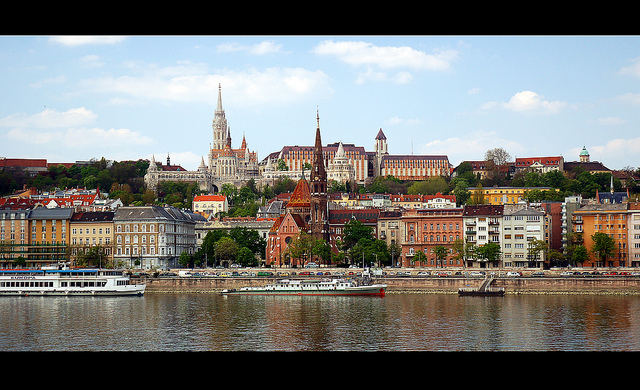 You can stretch your pound this autumn with budget-friendly cities like Budapest © Mátyás Varga
Autumn is a great time of year for a holiday. The winter weather hasn't set in yet, and most European destinations are significantly cheaper than they are during the summer months. Whether you're looking for an affordable weekend break this autumn, or a long autumn holiday that won't cost you an arm and a leg, why not visit one of these charming and affordable cities?
Antwerp, Belgium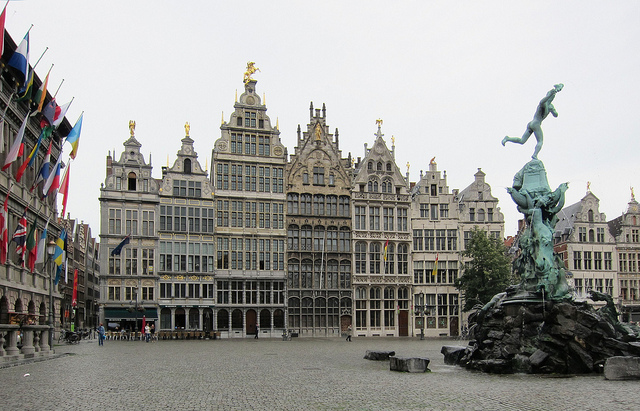 The Brabo Fountain in Antwerp's Grote Markt © Alan Stanton
The Belgian city of Antwerp is often overlooked in favour of Brussels and Bruges, but the friendly city is just as charming as its famous neighbours.  Antwerp is famous for its diamond trade, but also for its laidback atmosphere and fondness for good food and wine, making it a great destination for a weekend break in autumn. Best of all, it is great value for money.
What to see:  Antwerp is home to some architectural gems like the neo-Baroque Central Station building, the Gothic Cathedral of our Lady, and the fabulous Flemish Renaissance, Art Nouveau and Gothic buildings on Cogels-Osylei. Other places worth visiting include Antwerp Zoo, Rubenshuis Museum, and Grote Markt square.
Getting there: Antwerp's proximity to the UK makes it an ideal destination for a weekend break in autumn. CityJet operates flights from Antwerp to London (LCY) and to Manchester (MAN). Within Belgium there is an extensive bus and train network to make getting around easy.
Hamburg, Germany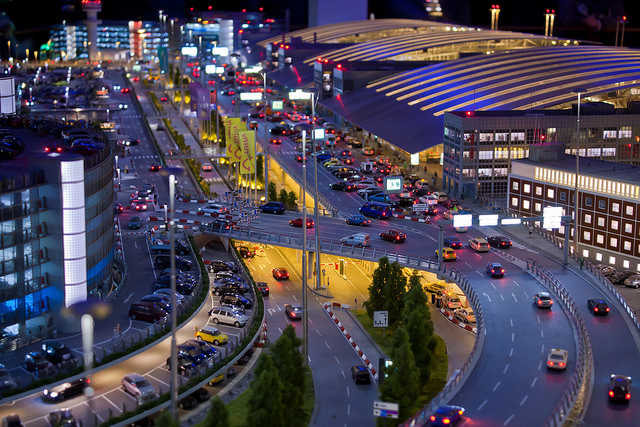 A miniature version of Hamburg Airport at Miniatur Wunderland © flowizm
Located on the Elbe river, Hamburg is Germany's second largest city and an important port although it has been largely forgotten by tourists. The city has magnificent green spaces and although it may not be as popular as Munich, or as cheap as Dresden or Berlin, it is still fascinating and affordable. Although there are restaurants where you can splurge, most places are very inexpensive.
What to see: You can't visit Hamburg without seeing Miniatur Wunderland. The attention to detail on this model train exhibit is mind-blowing. Other attactions include Hamburg Dungeon,  the Hamburg Zoo, and Park Planten un Blomen (botanical gardens). From 26 September to 5 October Hamburg will be hosting the renowned Hamburg Film Festival.
Getting there: Hamburg has a large international airport with a great network of routes.  British Airways, Lufthansa, and EasyJet all operate regular flights between the UK and Hamburg (HAM). Wizz Air offers cheap flights between Hamburg- Lübeck (LBC) and several cities in the UK and Ireland, include London Stansted, Glasgow Prestwick, Dublin and Shannon. From the airport at Lübeck visitors will need to take a bus into Hamburg.
Budapest, Hungary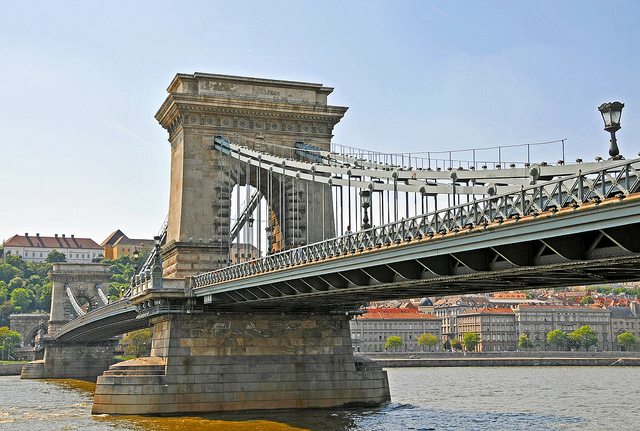 The Széchenyi Chain Bridge that connects Buda with Pest © Dennis Jarvis
Hungary's capital Budapest is a favourite with backpackers because in this historic city you can eat, drink and sightsee on a budget. Savvy travellers will love exploring the famous cathedrals, gothic castles, Roman ruins, quaint antique shops, vibrant markets and thermal spas, knowing that it's not costing a fortune. This budget-friendly city, known as the "Paris of the East" has been ranked 8th cheapest city to visit in the annual European Backpacker Index, and the cheapest European city for American tourists according to the Tripadvisor TripIndex for 2013.
What to see: Take a stroll on Andrássy Avenue to Heroes' Square, walk across Chain Bridge (Lánchid), visit Buda Castle (Kiralyi Palota), explore St Stephen's Basilica, and relax in a thermal spa at Gellert Bath. If you want to experience Budapest through the eyes of a local you can join a fun-filled free TripToBudapest tour which lasts 2.5 hours, as shows you the best of Buda and Pest.
Getting there: Low cost airlines, including EasyJet, Jet2, Ryanair and Wizz Air, operate flights from London Luton, Gatwick and Stansted to Budapest (BUD), and British Airways operates flights from Heathrow to Budapest, which makes reaching Budapest very easy.
Birmingham, England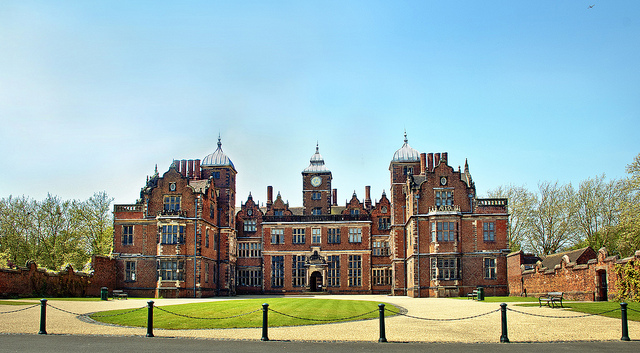 Aston Hall - Birmingham's impressive Jacobean mansion © Brian Clift
If you're looking for a local destination that is great value for money, then you should spend your autumn weekend break in Birmingham. It may not be a particularly beautiful city, but Birmingham is a great cultural destination with a strong industrial heritage. The city has some of the lowest average hotel rates in the UK and there are always shops and restaurants to cater for those on a budget.
What to see: Fascinating Birmingham attractions include Aston Hall, Symphony Hall, the Hippodrome, and the Barber Institute of Fine Arts. Birmingham is also a great base for exploring Stratford-upon-Avon.
Getting there:  Birmingham is a major hub of Britain's rail network so if you don't want to drive you can arrive by train, or you can get there by coach. For those who are too far to come by train or bus, Birmingham International Airport (BHX) has direct flights each day to and from all major UK and European destinations.
Sofia, Bulgaria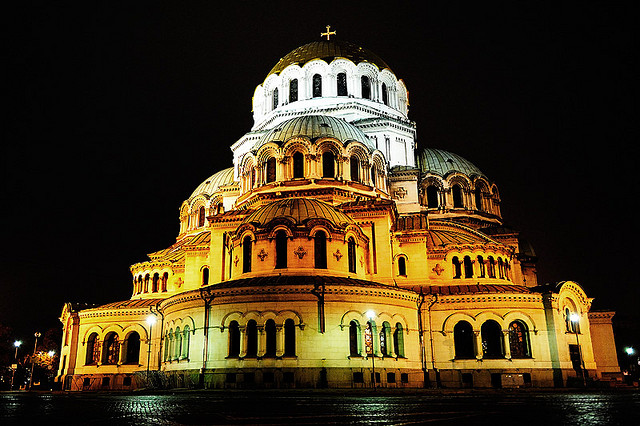 The Alexander Nevsky Cathedral is a must-see for anybody visiting Sofia, Bulgaria © Yovko Lambrev
The beautiful city of Sofia is a historical and cultural gem that is also very affordable for those looking for an autumn break in eastern Europe. It has a unique combination of old world charm and a dynamic, vibrant atmosphere. The charming city is home to a wonderful variety of museums, art galleries, theatres, shops and parklands.
What to see: While you're there, visit the impressive Alexander Nevski Church, explore the National Historical Museum, watch a performance at the Ivan Vazov National Theatre or the National Opera and Ballet, and take a stroll down Vitosha Boulevard. If you're on a tight budget a great way to see the city is with Free Sofia Tour. The non-profit organization offers free guided tours of the city twice a day, starting at the Palace of Justice. As well as seeing the sights, you'll get great insight into the history and culture of Sofia.
Getting there: EasyJet and Wizz Air offer low-cost flights from Gatwick and Luton to Sofia Airport (SOF). Bulgaria Air and British Airways also have flights from the UK to Sofia. Once you're in Sofia, getting around is easy thanks to the well-developed transport network of buses, trams and subways.
Written by Kerryn du Plessis, a travel writer for HomeAway.co.uk.