I have an addiction to chocolate. If there really were meetings for chocoholics I would probably have to sign up and get some help for this problem, it's that serious. Instead, I choose to incorporate my addiction into my holiday plans. The world is full of fantastic chocolate-producing destinations; my mouth is watering just thinking about it. We've only just scratched the surface, but here are a few delicious destinations to get you started on your chocolate tasting adventure.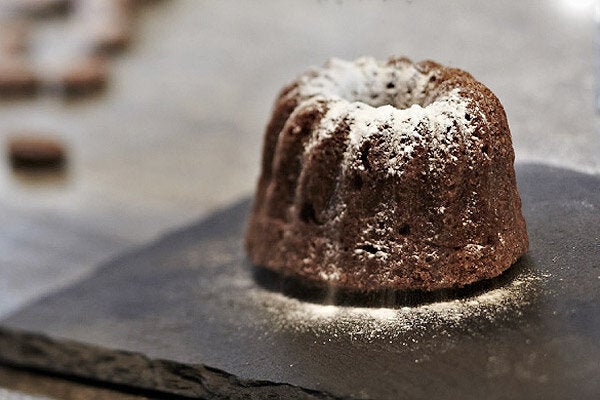 The words Switzerland and chocolate are virtually synonymous. The country is famous for its fine milk chocolates, with big brands like Cailler, Lindt and Toblerone known worldwide. The Swiss are so passionate about chocolate that the Montreux-Bernese Oberland Railway (MOB) has a train dedicated entirely to this scrumptious temptation. Known as "The Chocolate Train", it travels through scenic mountainous countryside between Montreux and Broc.
The train, which has interiors somewhat reminiscent of an Agatha Christie novel, stops at a cheese factory en-route to the Cailler factory, one of Switzerland's most famous chocolatiers. If you're visiting Lucerne you can experience a little chocolate heaven at Max Chocolatier . It's probably the most expensive chocolate shop in the city, but the signs are true, when you taste their chocolate you "experience chocolate for the first time". With choices like Sencha green tea and caramel mango, you won't know where to begin.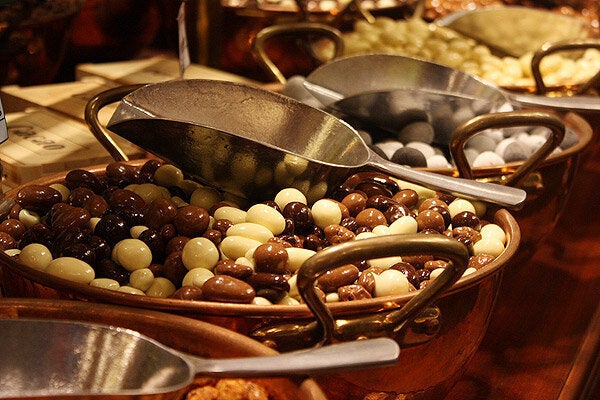 Have your pick of chocolate at Place de Brouckère in Brussels © KLMircea
The Belgians also love their chocolate, maybe even more than the Swiss. They have chocolate museums in Brussels, Halle, Eupen and Bruges, and delightful little chocolate shops line the streets wherever you go. At the centre of Belgium's chocolate reputation is the Belgian praline. If want to enjoy this Belgium decadence, don't miss the opportunity to take a guided tour of Burie Chocolatier if you're staying in Antwerp. For something different try the fabulous chocolate cocktails at Nosh in Leuven, or chocolaty drinks at Quetzal Chocolate Bar in Ghent.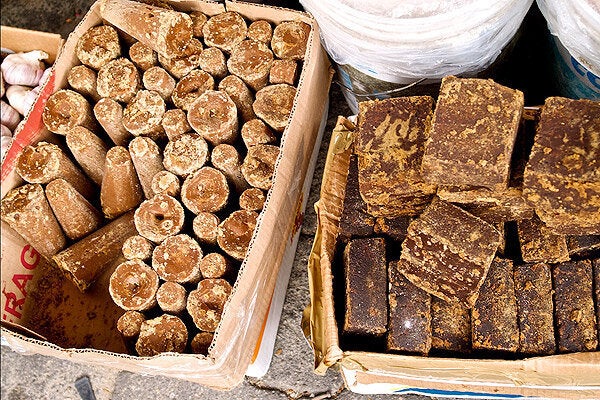 Bittersweet chocolate squares at Oaxaca's Etla Market © waywuwei
Any chocoholic who is holidaying in Mexico has to visit Oaxaca. This fascinating place has a long chocolate-making history. Chocolate has become a part of the culture, and is even revered as having some mystical powers. Eating pieces of chocolate is always fun, but when you're in Oaxaca, it's far more interesting to try chocolate sauces, chocolate drinks, chocolate corn and spiced chocolate. Don't forget to check out the chocolate stalls at the Abastos Market, Etla Market or the 20 de Noviembre Market. There are even places where you can enrol in a cooking class dedicated to chocolate recipes.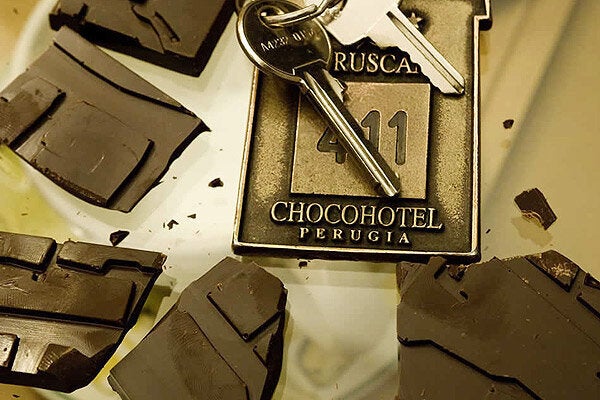 Italy may be the first place that springs to mind when you think of pasta, pizza and parmesan, but it's probably not the first place you think of when you're planning a chocolaty adventure. Surprisingly enough, there are plenty of places for travelling chocoholics to visit in Italy. The chocolate factories of Perugia are famous for the Baci chocolates and Perugia is also home to the world's first hotel dedicated to chocolate, the Etruscan Chocohotel. If you travel to Turin, in northern Italy, at the beginning of March you can experience the city's 10-day chocolate festival, CioccolaTò.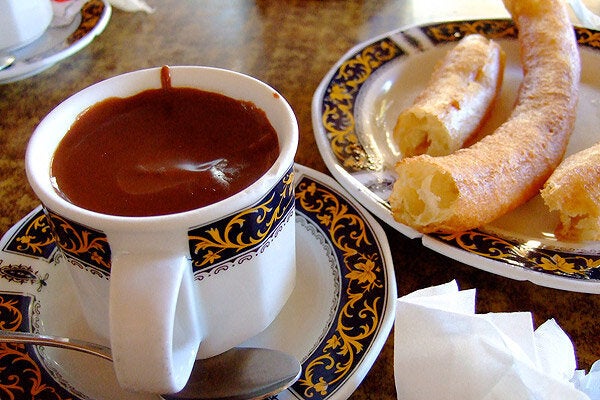 Churros with chocolate, for when you have the late-night munchies in Spain © yosoynuts
Thanks to the Spanish explorers who brought back chocolate from the New World, Spain has a rich chocolate heritage. In Barcelona you'll find Museo de La Xocolata, a museum dedicated to chocolate, as well as some of the world's best chocolate shops: Chocolates Amatller and Chocolate a la Taza. Another Spanish city chocoholics should visit is Villajoyosa, which is often called "Chocolate City". It is home to the country's oldest chocolate producer, Valor and there is also a Valor Musuem. For an excellent afternoon out, if you can speak Spanish, take a tour of the famous old Perez Chocolate Factory. If you're suffering from insomnia in Madrid then you can visit one of the many chocolaterías (churreria) where you can join the late-night revellers munching on churros. The churro is a fried waffle-like stick that is dunked into hot chocolate.
When you've finished travelling the globe in search of the tastiest chocolate, you may want to check out HomeAway's detox retreats.