With each sunny - but snow-laden - morning we greet, we know that Spring will soon be rolling round. Shops are already filled with chocolate eggs and Easter bunnies, and (hopefully!) most of us will enjoy the bank holidays of Good Friday, falling on 29 March, and Easter Monday, which falls on 1 April. If you're lucky enough to have that long weekend to yourself, why not treat your friends or family to an Easter break?
When you fancy staying somewhere that little bit different, it's a great idea to browse through our more unusual holiday rentals. After all, why shouldn't you shake things up a bit this Spring? Take your friends to a castle, your family on a long boat, or treat you and your partner to a stay in one of HomeAway's eco-cabins, bell tents or riads! Whatever you decide to do, make this Easter the one to remember, and read on for travel inspiration.
Forget villas in favour of fortresses and castles, Austria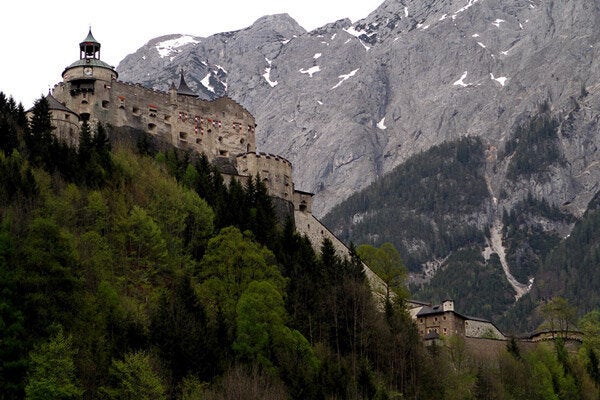 Fancy staying in a historical property this Spring? Well, it won't get much better than fortresses and castles in Austria. From medieval fortresses situated atop Styria mountains, to castles looming over rushing rivers in Salzburg, they're surely one of the most spectacular options available to holidaymakers. Of course, many of you might be wondering what it is that makes them so special? Well, while many are stunningly renovated with antique furnishings and fittings, you'll certainly enjoy more luxury than you would have in the 14th century! With castles offering enough room for large groups of holidaymakers, and Austria's luscious landscapes perfect for outdoor activities, renting these unusual properties are a fantastic choice for big families and groups of friends.
Take a break in beautifully restored Trullo, Italy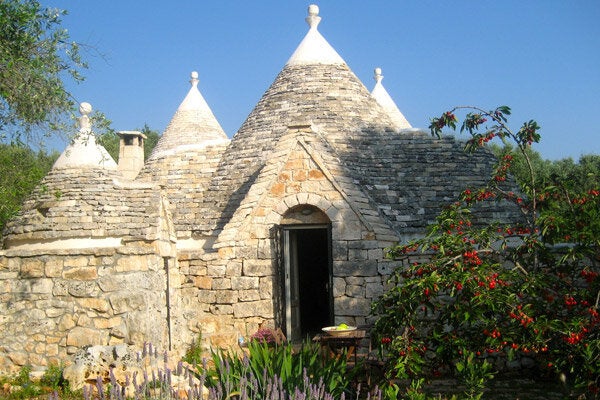 Traditional trulli © HomeAway
For optimum Springtime sunshine, there's surely nothing better than a short weekend in Italy. And what could be more original than a stay in lovingly renovated Trullo? Cone-shaped, traditional houses located primarily in the Itria Valley of Puglia, they're often located amidst fragrant fig and olive groves, so you're well placed for a relaxing break. Made of stone during the 19th century, they're a romantic and historical option for couples, friends and families. Of course, one Italian trulli isn't going to be the best option for large groups of friends, but many are built in sets so you can all share the experience! By day, go out in the sunshine to explore wineries, archaeological sites or sleepy villages, before returning to your spectacular trulli to whip up some delicious and traditional dishes.
Snuggle up in traditional, grass-topped chalets, Norway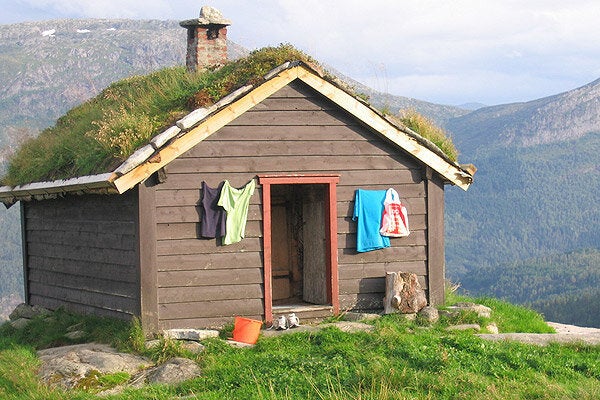 Norway's chalets are a little different to those in the rest of Europe: topped with grass to ensure winter insulation, they're often mistaken for hobbit houses! Situated all over the country, both along the edge of fjords and in the hearts of forests, you'll certainly get back to nature with a stay in a Norwegian chalet. Why not opt for a short weekend in Sogn og Fjordane, one of the country's most spectacular regions? There are plenty of properties located next to the Stølsheimen National Park, where you'll find dozens of walking and cycling trails and the opportunity to try all manner of outdoor activities. Whether you fancy rowing, fishing, sledging or even swimming, make the most of the magnificent landscapes.
Opt for an organic lifestyle in eco-properties, Portugal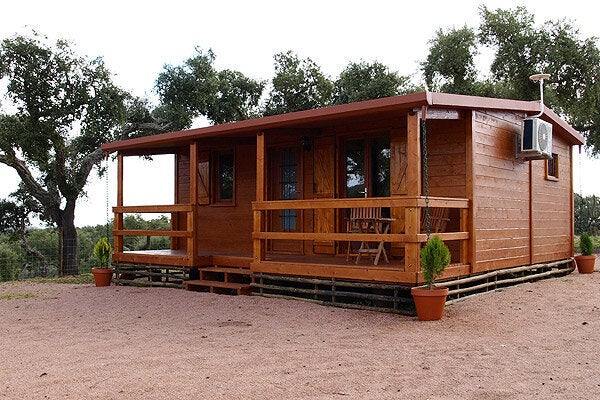 Many of us are now conscious of our ecological footprint, so it makes sense to consider eco-properties when planning that Easter break. Whether you fancy a cosy eco-cottage next to one of Portugal's cork groves, or a yurt placed in the country's unspoilt countryside, there are plenty of ethically conscious options available. Not only will you enjoy a greater sense of peace of mind, but an opportunity to get back to nature, too. You and your partner could book a lodge in the Peneda Geres National Park, spending your days swimming in the sparkling River Mouro. Alternatively, you and your family could stay in Evora for a few days, spending quality time together as you climb trees in Sao Mamede National Park.
Admire culture from the canal in houseboats, Amsterdam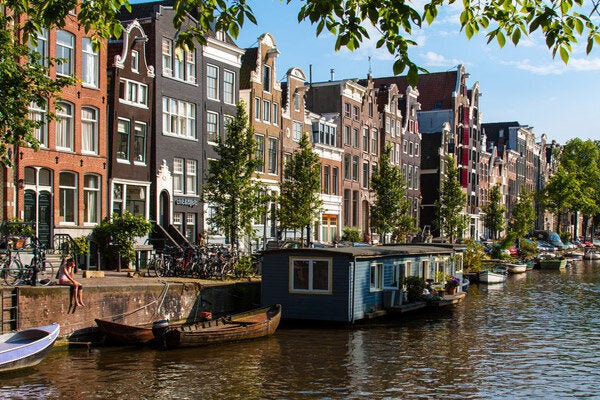 For those of you seeking a somewhat different side to Amsterdam, HomeAway's selection of properties can offer an original way to see it. Canals are characteristic of this fantastic, cultural city, and houseboats can often be found in some of the capital's most picturesque spots. Fitted with everything you could ever need for a great weekend, they're tastefully furnished and some can even accommodate six people! Of course, whether you're travelling with friends or as a couple on a romantic break, you'll love sampling the sights and sounds of Amsterdam. Go swimming in the Amstel River, stroll around the magical streets of Jordaan, or simply laze on your houseboat and feed the swans from the sundeck.