Are the little ones tugging on your sleeve for a trip, or is it just your nerves they're pulling to shreds? Perhaps you're just a big kid at heart, with a burgeoning need for a buzz! I for one fall into the latter category: I'm absolutely terrified of roller-coasters and rapids, but for me, that's what makes them so gut-wrenchingly addictive. Zooming, dipping and twisting along, I'm transported back to my childhood in a stomach-dropping plummet to the ground.
Ready to get the adrenalin pumping this summer? Then check out my list of the world's best theme parks.
PortAventura, Costa Dorada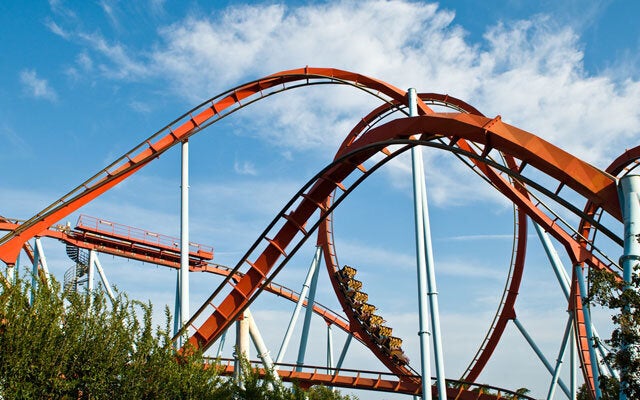 Dragon Khan roller-coaster in PortAventura theme park © Shutterstock
Sitting proudly in the heart of sunny Salou, PortAventura has long been one of my favourites. And the best bit? It's only an hour's drive from Barcelona, so you can roll city sightseeing and exhilarating thrills into one exciting break. Its six themed areas incorporate the likes of China, Mexico and the Wild West, so there are magical shows and magnificent rides to suit all levels of bravery. There's also Costa Caribe Aquatic Park to consider: there's nowhere better than Bahama Beach for cooling down in the sun, and watching the kids play at pirates.
Walt Disney World Resort, Florida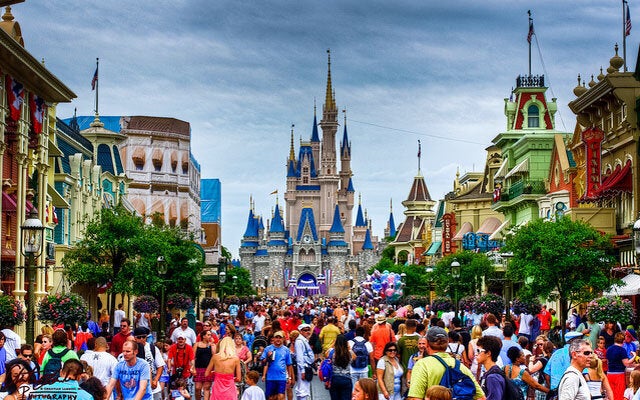 To summate all that Walt Disney World has to offer is an impossible task. With the Magic Kingdom, Animal Kingdom, Hollywood Studios, Blizzard Beach and Typhoon Lagoon to visit, you'll be hard-pushed to sample everything Florida's finest theme park has to offer. Epcot has one of the world's largest man-made ocean environments, as well as areas spanning 11 countries: why not spend your afternoon wandering through Morocco and into Canada? In the evening, you'll find few sights as spectacular as the fireworks above Cinderella's castle.
Europa-Park, Germany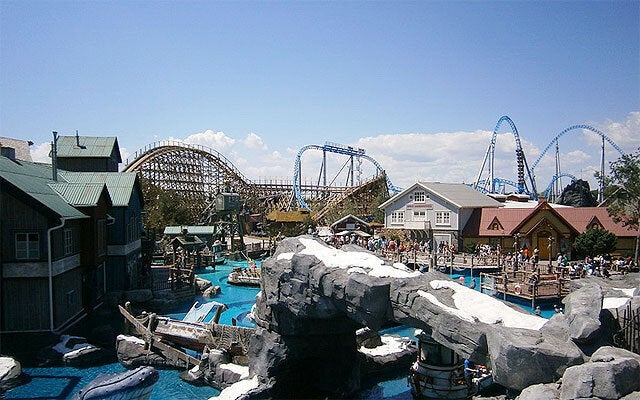 The largest theme park in Germany, Europa-Park is a miniature version of our fair continent. Over 100 shows and attractions span its 13 themed worlds, from the excitement of Poseidon roller-coaster in Greece, to the terrifying French Silver Star. No child should go without a climb to the top of Hans Andersen's fairytale tower, but to live the life of Little Red Riding Hood, head to Grimm's Enchanted Forest. Big kids, meanwhile, should aim to speed through space on the Eurosat, and admire views over Switzerland's summits on the Matterhorn-Blitz.
Ocean Park, Hong Kong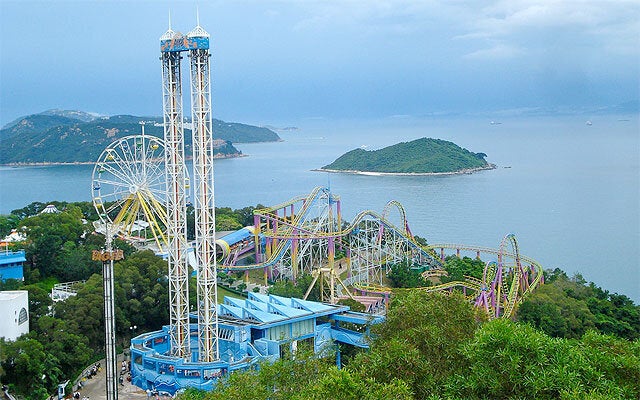 With animal exhibits alongside its rides and roller-coasters, Ocean Park is Hong Kong's premier theme park. It's famed for blending entertainment with education, encouraging its visitors to learn about giant panda protection and bottle-nose dolphin breeding programs. You can traverse the North pole on a bob sleigh, checking out walruses and arctic foxes, before hopping aboard a rainforest raft, keeping your eyes open for marmosets and toucans. From Thrill Mountain to Aqua City, Ocean Park's a great holiday spot, and HomeAway has holiday rentals nearby.
Alton Towers, Staffordshire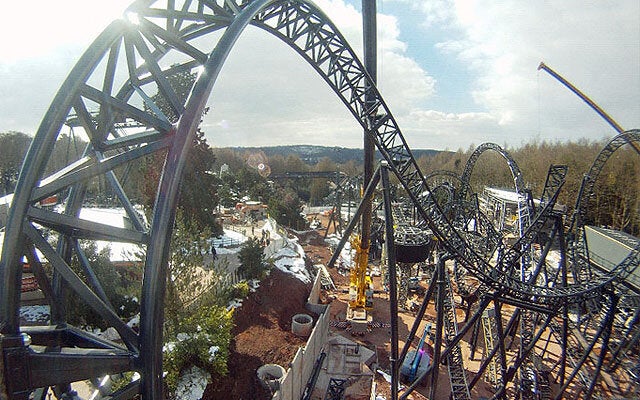 The Smiler is the world's first roller-coaster with 14 inversions © Alton Towers
Although you may be familiar with the likes of Nemesis, Air, Oblivion and Rita, Alton Towers--situated just 15 or so miles outside of Stoke-on-Trent--has recently added The Smiler to its family of fun. The world's first roller-coaster with 14 inversions, it sits proudly amidst the park's other rides as "probably the most intense roller-coaster ever built"! Little ones never tire of Storybook Land, but those looking for psychological thrills will love Nemesis: Sub-Terra. I won't spoil the surprise: all I'll say is it involves a discovery of an alien egg nest, and a twisting network of dark, underground caves!
Tivoli, Copenhagen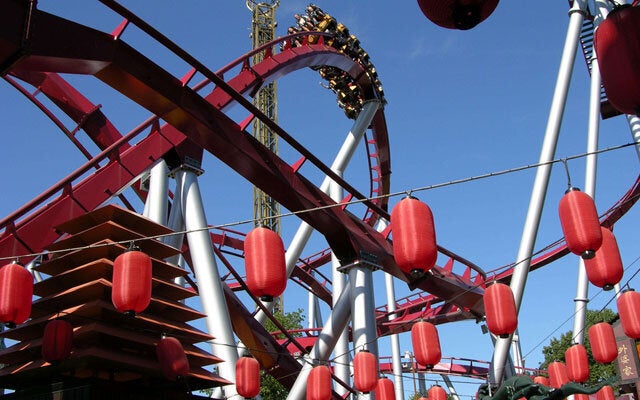 Tivoli Demon roller-coaster © Shutterstock
As the second oldest amusement park in the world, Tivoli has long been satisfying the need for speed. With rides like the Demon and Vertigo, even the most thrill-seeking tourist will be appeased; the newest addition, Aquila, asks you to climb aboard a giant eagle and experience the city skyline upside down! Those looking for a more laid-back ride can hop on the ferris wheel or take a cruise on the lake: familiar favourites like the bumper cars, fun house and classical carousel will bring the magic of childhood flooding back.
DisneySea, Tokyo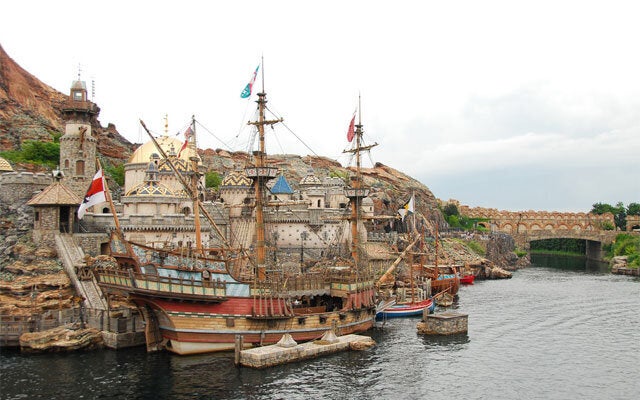 The most expensive theme park ever built, DisneySea is a must when travelling in Japan. A nautical-themed land divided into seven areas, your first port of call will be Mediterranean Harbour, complete with gondolas in its own version of Venice. Mysterious Island houses Journey to the Centre of the Earth and 20,000 Leagues Under the Sea, while Mermaid Lagoon replicates of King Triton's kingdom in The Little Mermaid. There's an Arabian Coast inspired by the film Aladdin, and the Lost River Delta is taken straight from an Indiana Jones adventure.
Efteling, Netherlands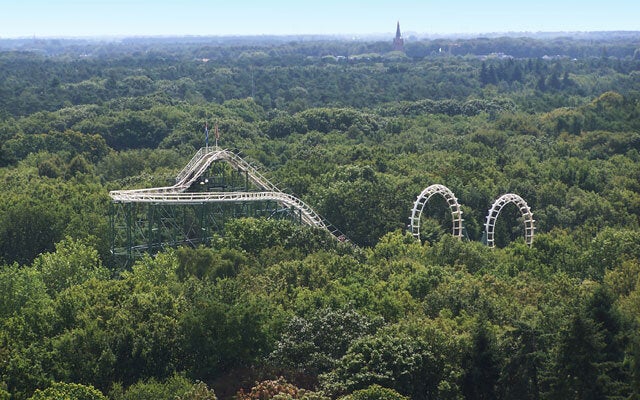 View on a roller-coaster in Efteling © Shutterstock
Efteling is the largest theme park in the Netherlands, and takes its inspiration from fairytales and fables, folklore and legends. Erected back in 1952, it's continued to enchant and enthral ever since. There are four realms--Reizenrijk, Marerijk, Ruigrijk and Anderrijk--in which you'll find a ride that travels through different countries, a fairytale forest and the park's fastest and highest roller-coaster in Ruigrijk. In Anderrijk, rides are inspired by the exotic, like the river rafting Piraña and Arabian Nights inspired Fata Morgana, or Forbidden City.