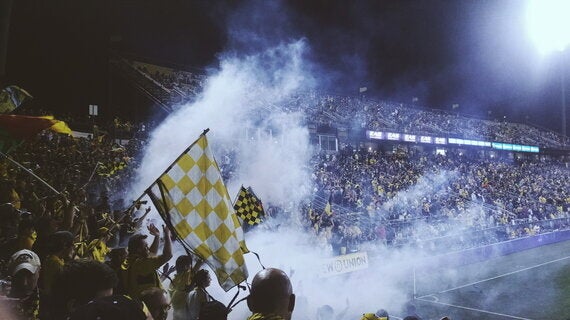 Tonight boasts a rare evening of excitement as Liverpool take on Manchester United in the Europa League. As a lifelong Liverpool fan, my patience has been tested more than once this season as the team has blown hot and cold.
One area of my footballing interest thankfully has been blowing hot all year, and that is the Fantasy Football market, particularly here in the UK.
Those of you familiar with Fantasy Football have probably heard of the classic games such as Fantasy Premier League. But after years of stagnation while the technology around has accelerated, it seems things have suddenly started to kick off.
And it's happened from the most unlikely of football sources: The USA
Daily fantasy football is a new term for most English football fans, but almost unfathomably huge in the US with it being a multi-billion pound market.
OK so what exactly is Daily Fantasy Football??
Daily Fantasy football is traditional fantasy football without the season long commitment. Players build teams for everyday there are fixtures available rather than one team for 38 weeks. The prize competitions are held for only days at a time, so if you win or lose a competition on Saturday, just go again on Sunday.
There's also one other big difference: Rather than playing for 'respect' and 'kudos' from your friends as is the case with Fantasy Football, in Daily Fantasy Football you can play each other for money...raising the stakes considerably!
The UK is starting to catch on with the daily fantasy trend as the new users see the major benefits of it. For the hardcore fantasy players, you have all the stats you need, the salary caps and the tactics to help build your teams. It's the higher frequency of games being played and the cash prize pools that really hook them in. Being good at fantasy football has just paid off.
2016 is the year I forecast this Daily Fantasy revolution taking hold here in the UK. This has already begun, with the market first launch of Dribble.
Dribble is free to download and boasts a unique game format where users go head-to-head against friends. Both users build a team of 5 football players turn-by-turn against their opponent, so as not to pick the same player twice. Think back to your childhood days on the playground, picking your 5-aside teams. It's the same concept, although the person who is picked last is still a professional football player so no one loses out.
I expect more Daily Fantasy Football apps will be launching here in the UK in the coming year, making it an exciting season...even for Liverpool fans like me.