"Give a man a fish and you will feed him for a day. Give a man a fishing rod and he will feed himself for the rest of his life" is a saying often used to explain how effective aid enables communities to help themselves rather than become dependent. And while the phrase doesn't really work in Britain - give a man a fish here and he will wonder where the meat is; give him a fishing rod and he will use it as a chance to escape from his family on Saturdays - it helps to explain the approach that ActionAid takes working alongside communities in Myanmar, a country that I have just returned from visiting and in which, through them, I sponsor a child.
I travelled to the 'dry-zone' region of central Myanmar which experiences chronic water shortages and access to fresh and clean water is an ongoing challenge for communities in the area. Life can be a daily struggle for families in the area and as well as problems accessing water, healthcare is severely lacking in the area, with many families having to travel almost two hours to the nearest hospital. Children are under pressure to drop out of school because they are needed for work elsewhere. Only 50% of children actually finish primary school.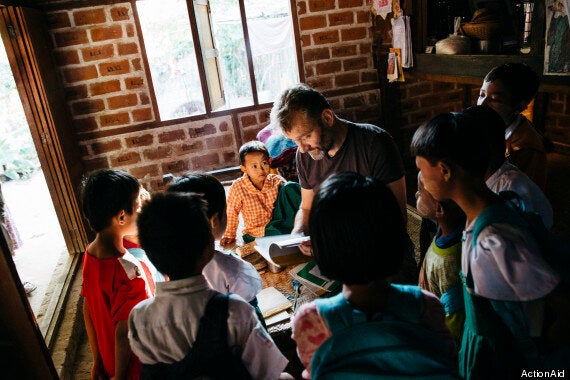 My visit also took me to Kan Ka Lay village where five-year-old Lae Yi Soe, the child I sponsor, lives. I felt extremely privileged to get the opportunity to spend time with her and her family who made me hugely welcome.
Lae Yi Soe lives with her parents and two brothers in a small house in the village where their only water source is a pond, which is entirely dependent on rainfall, of which there is precious little for 10 months of the year.
Poverty in Myanmar affects ordinary Burmese families and children, with one in four of the population living in extreme poverty, but ActionAid's child sponsorship programme is really helping and making real transformations. Each community decides what is more important to the village and ActionAid works in collaboration with them to achieve that. It's the simple changes that have have set them on their way. A simple blue-plastic water pipe from the rainwater pond to each household in Lae Yi Soe's village has freed up those (mostly women) who had to collect it numerous times a day, and given them time to earn the money they need to improve their lives. Lae Yi Soe's village has a school, which is partially funded by ActionAid Child sponsorship, in the knowledge that the further away a school is the less likely the children are to attend it.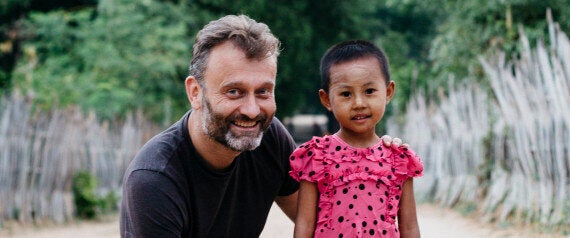 Thanks to ActionAid the world in which Lae Yi Soe is growing up should be a very positive one, in which she will not be hungry, uneducated or find her progress limited by her gender.
That is why I am is backing ActionAid's Christmas appeal to find sponsors for 2,700 children across six countries in the developing world - Afghanistan, the Democratic Republic of Congo (DRC), Ghana, Malawi, Myanmar and The Gambia - who are affected by extreme poverty or conflict to help give them a future. These children desperately need our help and having seen it with my own eyes I know what a difference the £15 a month can make.
Sponsorship saves children's lives - it keeps them safe and gives them and their communities an opportunity to change their lives for good.