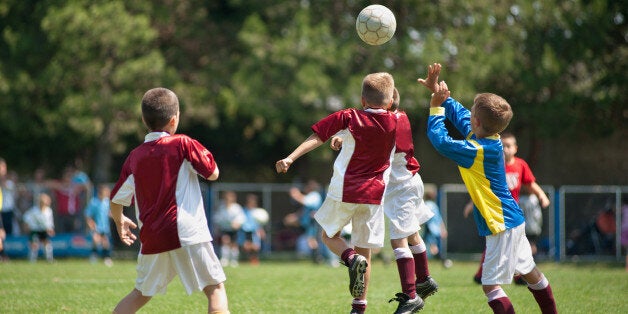 Being a dad in 2017 is probably a lot like being a dad at any other time during the last 40 years, at least in some respects.
I do a lot of driving, chauffeuring my children to drama club, friends' houses, grandma's. I've become the de facto sport and exercise guy, taking full responsibility for imparting essential life skills like bicycle riding and breast stroke. I instil discipline - sort of - through the threat of reduced screen time.
My own dad would have recognised a lot of that. He did many of the same things, several decades before the term 'new man' was ever coined (and when banning screen time just meant switching off the telly). He was my football coach and taxi driver.
But in one fundamental way, life has changed. I have the freedom to be far more involved in the day-to-day lives of my children than my dad was in mine. A key change is around work. Dads of the 1970s or 80s worked inflexible full-time jobs that often left them with little opportunity to play an active role in childcare between weekends. By contrast, many of the modern dads I know grasp every opportunity to find a better balance between work and family life.
It's not an easy balance to find, but we try. With more of our partners in the workforce, and more family-friendly employment laws, dads are playing a bigger role in the everyday stuff, chipping in with everything from school runs and nursery pick-ups to dentist appointments and the bedtime routine.
Many dads are choosing flexible hours and remote working. Since my oldest was born 11 years ago, I've combined freelance and part-time employment in a way that just about works. When I've had to spend any length of time as an employee, I've always built a day or two of home working into my weekly routine.
It's made me more available to my kids, and with that time I've changed more nappies, warmed more bottles and read more bedtime stories than most dads of previous generations had time for.
It's not a perfect world and I haven't done any of them as much as my wife, but I've done them quite a bit.
Of course, nobody would claim that changing a nappy is one of the great joys of parenting. But just being around for more of the time means I've been present for many of those magic moments that happen when you expect them least.
I'm not just talking about that first step or first word, or even that first goal for the junior football team. They are all magic moments but they are also eagerly anticipated and much celebrated. One of my great discoveries as a dad is that some of the really special moments only happen by accident, in the everyday run of things, when life seems entirely ordinary.
What do I mean? Well, the chauffeuring I mentioned earlier...I really like that. With the kids strapped into the back of the car, I have a captive audience. Sometimes we listen to a story CD. But sometimes we just chat, about their days, their friends or the latest video game they're into. It's a bit mundane and perhaps, to an outsider, a little dull. But to me it feels special, because my children are telling me about their lives.
There are lots more. I was in the room where my daughter was drawing a picture the other day. It was not a picture of me, but because I was there and took an interest in its creation she wrote "from Poppy, to Daddy. Love youuuuuuu xxx" in the top corner. I will treasure that picture (smiling cat) for a long time.
I love all those little moments: the sleepy, cuddly bedtimes; the time in the swimming pool when my daughter surfaced, triumphant, with a rubber brick in her hand; the sight of my son lost in a book. I love those outings that start out with serious educational intent - museum time! - and end up in fits of giggles over a nude statue or a funny name.
The little things matter to my kids, too. We've been on some great holidays as a family, both in the UK and, more recently, abroad. We've seen some wonderful sights and experienced some fascinating things.
But the trip my son remembers most is the week we spent in a caravan in Wales, and the morning walks he and I would take on the seafront, climbing rocks and prodding at washed up jellyfish with a stick. That was seven years ago, but his delight in that memory remains. Mine too. And I'm lucky to be there when so many of these magic little moments happen.