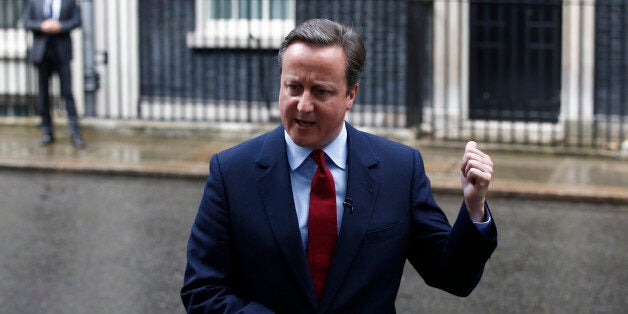 One of the greatest things about the UK is our traditions. The system by which people can be elevated to the peerage, become a Dame or a Knight, be awarded and MBE or OBE etc etc is in principle one of these. But like all great traditions it needs to evolve if it is to survive. If the Honours system is to continue then it needs to command widespread public support. Put simply, we the public need to understand why those who receive awards are more meritorious than the rest of us. We also need to believe that if only we could do what they do we'd be recognised too. So for me it cannot be enough to have made a career out of pursuing self-interest, even if you've been so good at it that you've become a billionaire. Nor can it be about who you know or have worked for, however important they themselves may be. What, really, is the difference between the Prime Minister's PA or mine (well actually I don't have one but if I did....?!)
To me recipients of honours should be exceptional people who have made an outstanding contribution to the UK and in doing so have set an example for the rest of us to follow. This is a tough standard somewhat higher than that applied today (to have "made achievements in public life/committed themselves to serving and helping the UK"). So my first reform would be to give out fewer awards thus ensuring that those given are more meaningful.
Secondly, I would get rid of the complexity. Does anyone really understand the relative importance of Knighthoods, Orders of the Bath, CBEs, MBEs, OBEs etc.? I certainly do not. So call them what you will I think we should categorise merit awards into three levels, in effect gold, silver and bronze (yes I know it is slightly similar to school swimming awards!), the greatest of which I believe should be a Knighthood or Damehood.
But what about the Lords I hear you ask? Whilst there are arguments to reform the House of Lords further, while ever we have the current system an appointment to the House of Lords is essentially a political appointment which should be reserved for those who the leaders of the various political parties believe can make a suitable contribution to the upper chamber.
Thirdly, in case there is any remaining doubt, honours should be personal. There haven't been any hereditary peerages created since the days of the Thatcher Government (for Viscounts Whitelaw and Tonypandy and Earl Stockton, the former Prime Minister Harold MacMillan). The last baronetcy was created for Denis Thatcher so is currently held by Sir Mark Thatcher. But the Government still has the power to create hereditary honours so I believe we should change the law so it cannot do so in future.
Fourth, in order to address the fact that the Queen and Prime Minister are used to bestowing honours on those that have served them personally I would create special awards to be given by each of them. Then we would all know someone was given an award for that reason rather than have such personal awards mixed up with general awards. The Queen and PM could give their awards to anyone they wish but such people could only gain a general honour as well if they met the very high standard set out above in the same way as everyone else. We would also continue to have separate awards for military or civilian bravery as we do now. General honours should be subject to a rigorous, transparent process outside of influence from the Prime Minister for example.
Fifth, UK awards should be restricted to those who are UK resident when the award is given. So I'm afraid if you're resident in a tax haven overseas then you can't get a gong. Of course we can't stop someone subsequently moving abroad but we can check their status when an award is given. As now, we should be able to recognise an overseas national or resident who has been a "special friend" to the UK but those awards should be in a separate category (ie gold, silver or bronze (overseas)).
Sixth, we should strengthen our resolve to remove honours from those who have brought the honours system into disrepute. Since honours holders should be people who set an example for the rest of us to follow they do need to continue to do that after an honour has been bestowed. We shouldn't be vindictive but when someone goes to prison or is subject to censure by an official body their honour should always be placed under review.
Finally, let's go back to the beginning. Recipients of honours should be exceptional people who have made an outstanding contribution to the UK and in doing so have set an example for the rest of us to follow. It isn't enough to be good at what you do, there has to be some sense of giving back to your community as well. Setting and sticking to this high standard is necessary to restore public trust and confidence in the honours system. This is not only in the public interest it's also in the interest of those who have rightly been recognised by this country. Their honours are sadly sometimes cheapened by awards given to those less deserving.