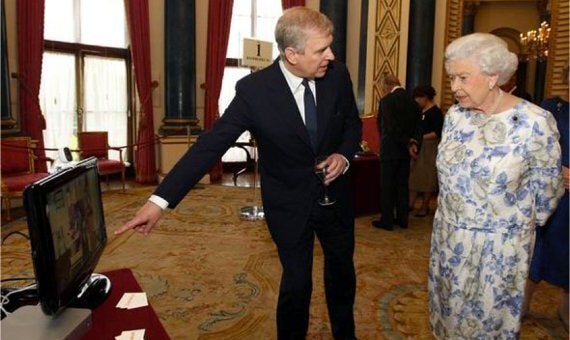 "A revolution is coming - a revolution which will be peaceful if we are wise enough; compassionate if we care enough; successful if we are fortunate enough - but a revolution which is coming whether we will it or not. We can affect its character; we cannot alter its inevitability."
These words, spoken by Robert F. Kennedy in the US Senate 49 years ago this month, resonate today. Kennedy was referring to the Baby boomers, a generation which invented youth culture and by association a colossal new consumer market.
Many established successful careers that flourished through the 80's, 90's and noughties; and now the Boomers are setting their sights on shaping a new image for the 3rd age.
Having always been pioneers, Boomers will revolutionise what it means to be old. They will give rise to a thriving new Silver Economy, tailored to meet the specific needs and refined tastes of sophisticated older consumers blessed with significant spending power. They will establish a powerful political voice; they will not be treated as second class citizens, and they will most definitely de-institutionalise long term health and care.
This is the change the Long Term Care Revolution aims to encourage by means of a £4 million 'SBRI' competition from Innovate UK, designed to transform long term care from an "end of life" institutional model, to a dynamic market of innovative new products and services that offer people greater choice and flexibility of care when they reach later life.
Last week I wrote about an event staged in London involving more than 200 speakers, stakeholders and thought leaders representing the private, public and 3rd sectors, with a vested interest in reimagining our future.
Day two we heard from Shirley Cramer, CEO Royal Society of Public Health, that more advice, support and care is needed outside the traditional institutional settings of hospitals and care homes. A view echoed by Peter Barnett for the International Longevity Centre - UK, who highlighted the need for new approaches, technology and services to respond to the challenges ahead.
But who's going to lead this transformation? General consensus calls for collaboration between the private and public sectors.
Get Backing, Get Big & Get Bought
Where do the banks stand? According to Neil Bellamy, Head of Technology, Media and Telecoms RBS/ NatWest: "High growth technology businesses that serve all different sectors, including HealthTech, are fundamentally different from "normal" SME businesses. They want the 3 B's - to get backing, get big & get bought. Funding this rapid growth is a challenge which requires entrepreneurs to seek a blend of funding options that are right for them at the various growth stages. "Contrary to popular belief - we fully embrace the alt.finance revolution as an important way of creating more UK winners. The more clients we can help on this journey, then the better for everyone including the health & prosperity & competitiveness of UK plc."
We also staged 'Pitch Perfect', a Dragon's Den style competition in partnership with Tech City, which was won by an innovative start-up called SpeakSet, which connects care provider and recipient through TV's in the older adult's own home.
It's a simple idea which according to co-founder Aditya Kasliwal involved two intensive years working closely with care professionals and older adults (including Adi's co-founders own grandparents), building bespoke hardware and software and setting up a manufacturing line from scratch.
Prior to winning Pitch Perfect, Adi's highlight had been an invite to Buckingham Palace where the Queen enjoyed a 'virtual handshake' with John, one of SpeakSet's clients who advised HRH that she should get a SpeakSet for every room of the palace. According to Adi, "The way we deliver care hasn't changed since Florence Nightingale's times. It's our generation's problem to fix this!"
We also looked at User Centred Design in healthcare where success is as much about social outcomes as clinical, but all too often it's still noticeable by its absence. The effective analysis and use of creativity and big data to alleviate stress and anxiety, and Serious games, which according to Pamela Kato, Professor of Serious Games at Coventry University, need to combat low expectations of technology and design, and patronizing images of older people.
The afternoon concluded with a fresh perspective from the ever creative Sebastian Conran, who talked of enhancing the Experience of Later Life by designing and delivering autonomous solutions, using proven robotics technology to automate elements of the home and workplace, expanding their functionality, ease-of-use and customizability; especially for older adults.
Photo credit - Image provided by SpeakSet with permission for use.
Related