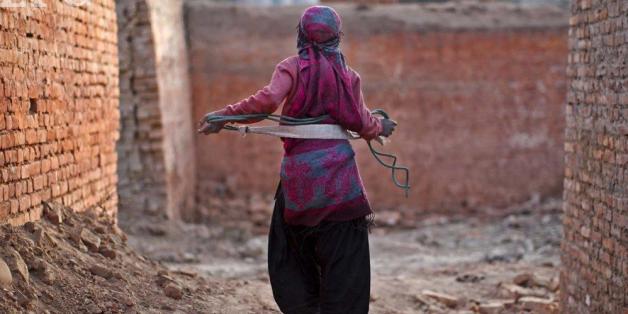 EFE
It has been two years since a massive earthquake shook Nepal, killing 9,000 people and leaving more than 50,000 classrooms destroyed.
More than eight million people were affected, and over a million children were left with nowhere to go to school.
The immediate global response from charities including Street Child was enormous. Two years on, now the cameras have left, this British NGO says that there is still a lot of work to be done.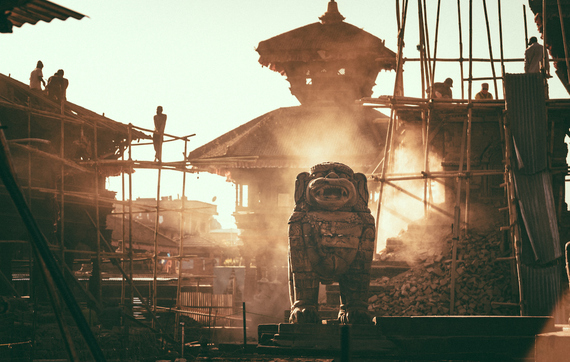 'The international community need to see that your work isn't done once you've rebuilt the buildings that were destroyed by the earthquake,' says Ramya Madhavan, Street Child's Nepal Programmes Manager.
'Until you address people's chronic vulnerabilities, the things that make them vulnerable in the long-term, anything that you do to address their acute vulnerabilities is only going to be a bandaid solution.
'Yes, you can build them a house. Yes, you can build them a school. But until you hit those deep, underlying issues, when the next disaster strikes we're going to be in exactly the same position.'
There are pockets of 'invisible' children all over Nepal who are still falling through the net, despite the global relief effort following the earthquake.
It is these marginalised communities that we must focus on now, who are disproportionately affected by disasters like the earthquake.
One of these groups are the children of the brick kiln workers of Nepal, a migratory industry that sees workers from India and South Nepal relocate to the areas around Kathmandu for six months of the year.
The estimated 50,000 children of these families exist in a dangerous and hazardous world, exposed to the brick making factory and the hard manual working conditions of their parents.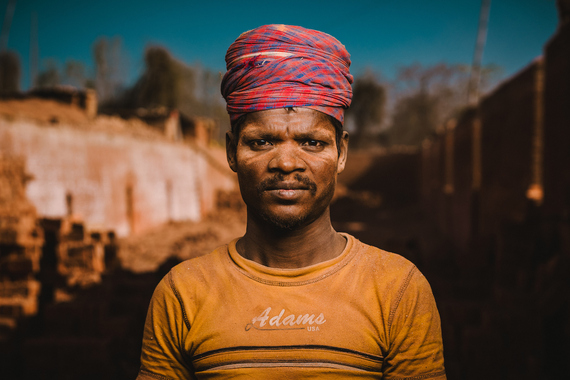 Most live in temporary homes on site, many of which are no more than a couple of sheets of corrugated iron and some thatch - offering little protection from Nepal's blazing summers and freezing winters.
Most importantly, because these children live a nomadic lifestyle, spending half the year on site and half the year in their home towns, they go under the radar of official data concerning how many children are in schools.
According to research by Street Child, an NGO working to help some of the world's poorest children to access education, a staggering 66% of these brick kiln children have never been in a school.
The remainder have a fragmented experience of school life at best. They are taken in and out of school as their families move around the country and the repeated disruptions make them unable to reintegrate into education when they return to their home towns.
Those few who are able to re-enrol often disengage as they are left behind, and eventually drop out of school, leading to psychological and social damage.
Another of the most vulnerable communities in Nepal are the 'untouchable' Musahars - a name that means 'Rat Eater' in Bhojpuri - who are so cast out from society that many people won't even drink the tea or eat the food they serve.
The Musahar community faces extreme poverty and, while local government bodies have attempted to bring their children back into school with financial support and scholarships, the efforts have on the whole been futile.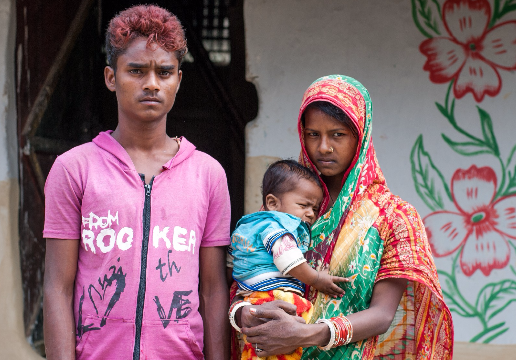 Child marriage and a lack of skills are some of the main barriers to education, explained Sunil Sada, one young member of the Musahar community from Sisovani, in Siraha.
'I was able to study until Year Eight,' said the 17-year-old.
'I am married now and I have a one-year-old son, but he has a problem with mobility. We have been unable to take him to see a doctor so we don't know what the issue is.'
Rebati is a Musahar woman from Itharwa, Dhanusha. She is fiery and outspoken, ignoring the drunken man who tries to interrupt her saying he doesn't like it when women talk.
'The government says it will give us a pension if we can build a toilet, but how can we when we don't own land?' says the 65-year-old.
'When we send our children to school, they are sent back if they walk across land owned by someone else.'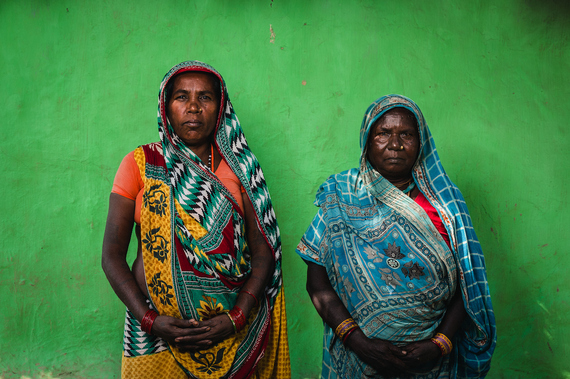 The future for Nepal relies on supporting these marginalised communities to help them break the cycle of poverty and look to improve their children's chances.
'The work is really in building resilience. That's a great investment for the international community, because it means that years from now, when there's another earthquake of the same scale, that Nepal is able to bounce back,' adds Ms Madhavan.
Today, as we look back to the 9,000 lives lost in the devastating earthquake of 2015, we must also look to the future, to the work that still needs to be done in Nepal to build resilience, to help lessen the impact that disasters like this have on the most marginalised communities.
Street Child has partnered with grass-roots charity Kopila Nepa who are experienced in providing children of brick kiln workers with an accelerated programme where they learn a year's curriculum in just six months. The programme has launched a school in Bhaktapur, on the edge of Kathmandu, which is run with the support of the owners of the brick kiln, and which offers a first step in providing access to education for these children.
Street Child is now working to help launch more of these schools, as well as continuing its work to build earthquake resilient schools with support from international partners such as the Swedish Postcode Foundation.
To find out more or support the work in Nepal, visitwww.street-child.co.uk.