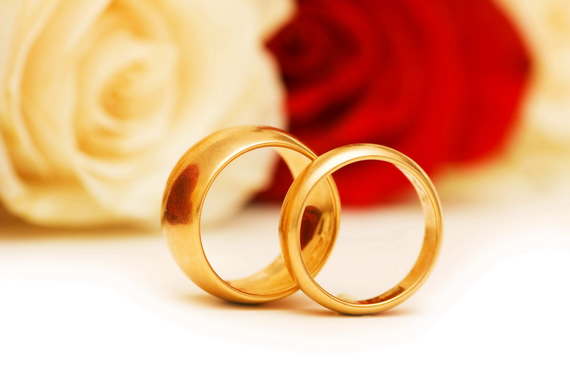 For those of you who don't already know I am getting married to Gemma-Louise, the love of my life, in September next year and we have chosen Mangapp Manor in Burnham -on-Crouch, Essex, where Gemma-Louise grew up for the venue. In the process of arranging the wedding (does it ever end?) it occurs to me that a good wedding nowadays costs more than a deposit on a house!
In the news this week was Kim Kardashian and Kanye West's wedding which actually cost infinitely more than a top of the range house at a staggering estimated $12 million. Whilst I would be more than prepared to spend that amount of money on my wife to be, she would probably kill me if I did and then ask where it came from; but it's interesting that in modern times, the groom is almost twice as likely to want to splash the cash on a dream wedding as the bride to be, according to research.
Which is definitely the case for us.
A recent study by Barclays revealed that just 9 percent of women would be prepared to spend their savings on a dream wedding whereas 16 percent of men most definitely would, so this certainly reverses the traditional concept. Women seem to be demonstrating more practicalities on budgeting matters, preferring to use the money to put toward a house rather than spending it on a one day event, no matter how important that day is.
And I wonder whether much of this has to do with the recent economic downturn we have all experienced over the past few years. Instead of living for the moment, women are now looking toward the future and making sacrifices on their special day so that they can secure a family home.
The average cost of a wedding in the UK is now £22,000. More than 20 percent of that is spent on food which comes in at around £3,300, booze at an average cost of £1,300 and couples usually spend just over £3,300 on engagement and wedding rings. Obviously the sky is the limit on venues but this is likely to set you back in excess of £2,700. And of course, this is not to mention the clothes, cars, wedding cake, wedding favours, photographer, invitations, entertainment, hairdresser, beautician and the honeymoon, among a myriad of things I have running around in my head.
There's no doubt that with these costs, couples are beginning to think about scaling down in order to be able to afford a home after they have tied the knot. Women certainly see to be taking the lead on setting more practical financial goals for the future.
Naturally, there are ways to make savings and many couples are taking up the Latin tradition of asking the wedding guests to contribute financially rather than buy the traditional wedding presents. It's always been customary to in the Mediterranean to give an envelope with cash to the bride or groom when they come round with the wedding favours and it really does help to offset the cost of the event.
The Barclays study also showed that more than half the British consider spending their savings on purchasing a property is more important. Whereas couples in Northern Ireland are the most likely to spend out on their weddings, couples in Wales are the least.
How you spend your money, considering high house prices and the possibility that interest rates may go up before long is something we all need to think about seriously but then there is the thought of how memorable you want the most important day of your life to be.
What do you think?
Other blogs can also be found on my official website.