This week, you won't hear much from me on the racing front I'm afraid, as I'm enjoying some long awaited downtime in Protaras, Cyprus.
With the world of racing being so physically and mentally demanding, it's nice to get away from it all - especially before the buzz of Le Mans kicks in. But with just under four weeks until the race, it's still crucial that I keep in shape for when I get back.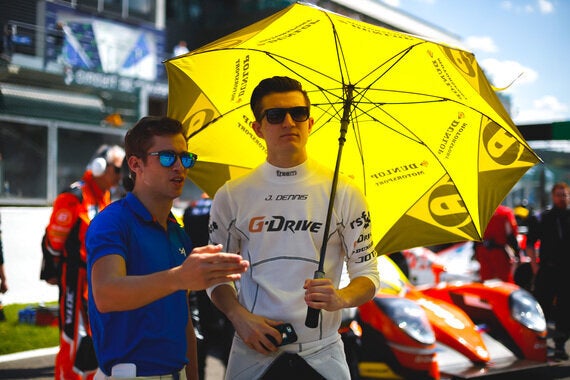 While I'm away, I'm taking a break from the strict restrictions of my training diet and using the opportunity to eat what I want for a change! As a racing driver, my weight needs to be kept low so it doesn't affect the performance of the car; so although being on holiday means my training becomes fairly limited, I'm still finding time to go out for a run to make sure I don't put on too much weight out here.
With the weather being so nice it's much easier to go out for a run than it is in the UK! There's a nice pathway across the beach which is about five minutes away from where I'm staying, so I've been trying to get out first thing in the morning, before the temperatures reaches above 30 degrees.
I actually don't mind getting out in the heat, but I guess my body is used to it. It gets incredibly hot in the cars, particularly in races like Abu Dhabi and Malaysia, so I've done a lot of heat chamber training at Silverstone to help prepare my body for the conditions.
When I get back my next set of testing will be at the start of June, with Le Man 24-hour race just around the corner. There will be a lot of simulator work to help me prepare for the race and although I know the track like the back of my hand the simulator helps me memorise the lines and gears that I will need to take for testing. I'll be looking to complete a total of 5-10 hours of simulator time once I get home - but for now, I'm just going to sit back and enjoy my holiday before the madness begins again.