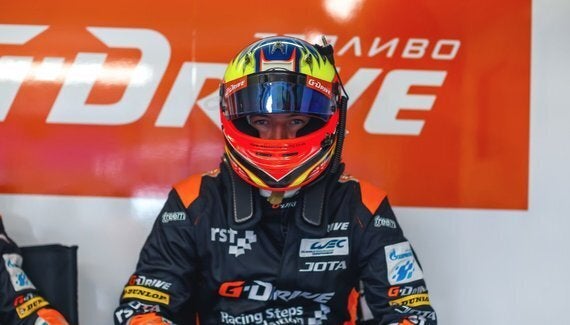 After a long old drive, I'm finally here at Le Mans to begin testing ahead of the main event next weekend.
The drive took me and the team physio ten hours in total, but luckily I slept for most of it. I guess that makes me pretty bad company to drive with but I have my fair share of driving lined up at the track over the next week so I guess I'm allowed!
After arriving at the circuit I was blown away with the whole set up of the event. This is my first real taste of Le Mans and I have to say, driving to the track for the first time on Sunday was a sensational experience. I've raced at some pretty impressive tracks in the past, but Le Mans was just on another level, it really was incredible.
Often there is a lot of waiting around on test days but the atmosphere around the track was buzzing, thanks largely to a constant stream of fans who took the day as an opportunity to get a closer look at all the cars. There's always a few people who recognise me at events so it was nice to sign a few autographs. It's also a great opportunity to witness the passion amongst the fans and see just how excited everyone is ahead of the race.
Testing went really well and the car was in good working order. I was a little apprehensive before because it's important to start the week well especially being so close to the main event. I walked away fourth overall in my class; which I'm happy with wasn't especially as it was my first time here at Le Mans.
Clearly all of my simulator training had paid off, however in real life it was very different from anything I had practiced or experienced before. I now understand what the race is all about and just how quick the JOTA car is around the circuit. I'm just feeling really confident and excited about getting back in there now and doing the best job that I can. I can't wait to show everyone what I can do and experience the whole event with the fans.
After testing with JOTA I had to shift my attention back to GP3 and another two days of testing. I'll then be heading back home for a couple of days for some much needed rest and downtime before tackling that long old drive back to Le Mans again. Right now though that ten hour drive can't come quick enough - I'm itching to get behind the wheel again for race day itself.