Traveling to Europe and exploring its history is a bucket list item for many people who are naturally inclined to pack their bags and fly somewhere for the heck of it. With so many sites to see, it's tough to narrow down the best destinations before booking your plane tickets. If you've decided that you're ready to discover Europe on your own, consider traveling to these 10 destinations during your trip.
10. Liverpool, England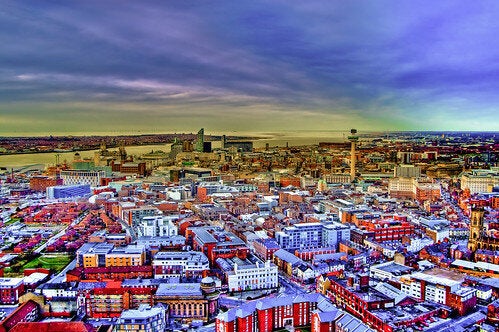 Image via Flickr by Eric the fish (2013)
When flying overseas from the U.S., you want to make sure your first European destination is a popular one so you can find cheap flights from it to connecting destinations. Although London may seem like the obvious choice, Liverpool is now the most exciting destination in England. Not only does its proximity to London make it an intriguing destination, but it also offers plenty to see and do including the Museum of Liverpool, the Pier Head, and the Liverpool Waterfront.
9. Corsica, France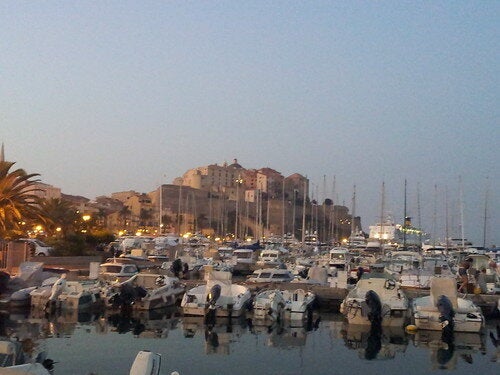 Image via Flickr by fairlybuoyant
Corsica is a small island more than a hundred miles from the French mainland, appealing to those who don't want to travel to the typical French destinations like Paris. At this destination, you'll likely have the beaches to yourself as more of the crowds swarm to other hillside Mediterranean towns like Cannes and Nice. Besides its beautiful beaches, Corsica is now known for hosting the Tour de France in 2013 (it was its first time doing so). If you want a taste of France without the crowds, fly here.
8. Reykjavik, Iceland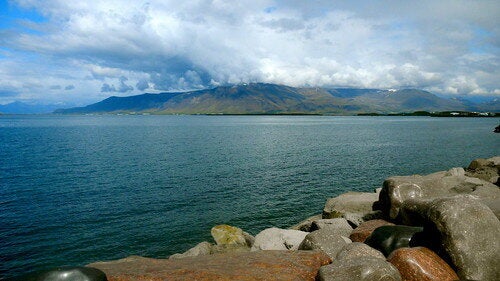 Image via Flickr by Sarah_Ackerman
Being that it's one of the most affordable destinations in Europe, Iceland's capital city is a major attraction for solo travelers who want to stray outside the box. The isolated island of glaciers and volcanoes is also home to some urban sites including the Harpa Reykjavik Concert Hall and Conference Centre, where you can witness the Iceland Symphony Orchestra and the Icelandic Opera. Like most of northern Europe, Iceland offers the best showing of the Aurora Borealis in history.
7. Istanbul, Turkey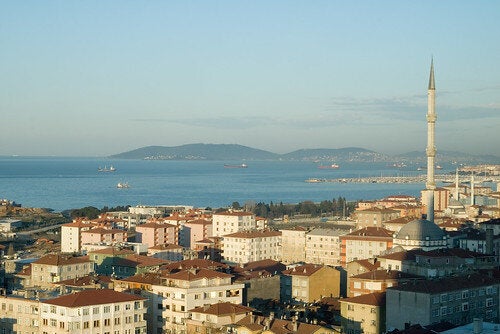 Image via Flickr by Greenwich Photography
In addition to the thriving contemporary arts scene, Turkey's biggest city offers visitors some of Europe's hippest and most luxurious hotels. With almost 14 million people in it, Istanbul is one of the largest urban agglomerations in Europe - meaning it has a lot of people to meet and a lot of sites to see. Whether it's attending the Art Istanbul International or the larger Istanbul Biennial, you'll get a healthy dose of the arts when visiting this historic haven.
6. Innsbruck, Austria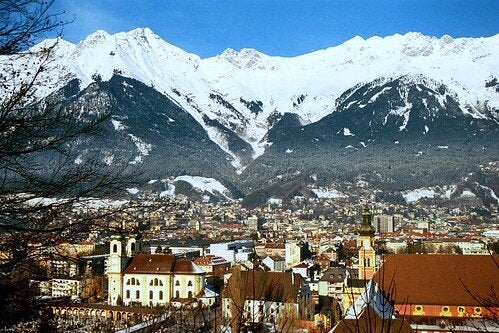 Although the Austrian capital may steal the spotlight from the other destinations in the country - yes, Vienna is beautiful - Innsbruck deserves some shine on the list. Surrounded by the famous Swiss Alps, the city offers access to some of Europe's best ski slopes. Step on a funicular in the city, zip past amazing railway stations designed by Zaha Hadid, and you'll find yourself speeding down a slope in no time. Aside from the fun in the snow, Innsbruck also offers visitors historic sites in the warmer months.
5. Crete, Greece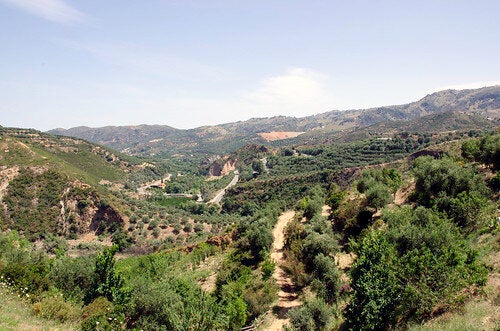 Although it's one of the largest islands in the Mediterranean and a popular tourist attraction, Crete offers plenty of private experiences for those who want an intimate moment during their trip. If you step away from the heavenly beach resorts the island offer, you'll find yourself walking along some of the region's best vineyards. Some of the native grape varieties include: Vilana and Vidiano, Mandilari and Thrapsathiri, and Dafni and Kotsifali. And best of all, the wines are cheap.
4. Helsinki, Finland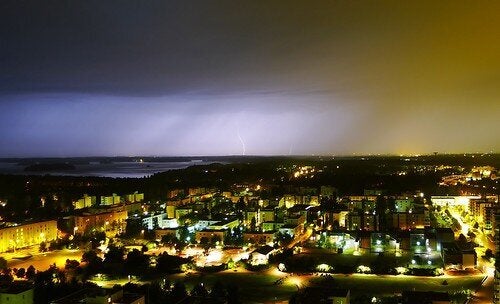 Whether it's the Kamppi Chapel of Silence in Narinkka Square or the upcoming Kulttuurisauna building, Helsinki continues to push its creative boundaries as far as it can to prove that it's worthy of the 2012 World Design Capital award. Additionally, the WeeGee Exhibition Centre on the outskirts of Helsinki is now home to The Futuro, which is an elliptical plastic house highlighting the space-age design and architecture of the late '60s. Obviously, if you're into design, this is the destination for you.
3. Belfast, Northern Ireland
In case you didn't know, the ill-fated Titanic was built and floated in Belfast more than a century ago on April 15, 1912. If you're interested, you can visit the old Harland and Wolff Shipyard where the luxury cruise liner was brought to life. The area has been reinvented throughout the years to make the Titanic Quarter, which is not home to the remarkable Titanic Belfast complex. The space showcases an extraordinary collection of memorabilia, taking you from ship's conception to its destruction.
2. Amsterdam, Netherlands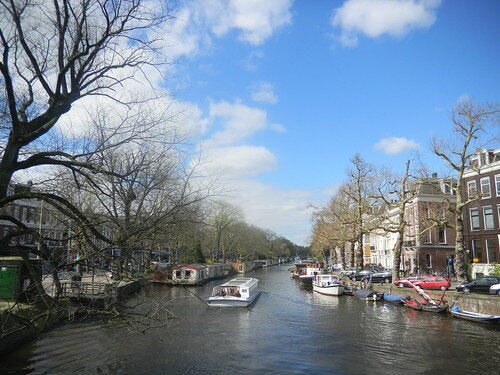 Image via Flickr by Elisa atene
Out of all the cities listed, this one is probably the most obvious hotspot for many travelers exploring Europe. After about 10 years of renovations, the famous Rijksmuseum opened on April 13, offering visitors an impressive new pavilion dedicated to Asian art. Additionally, the renovations restored the halls, cupolas, and galleries to be lighter and brighter. The Van Gogh Museum also reopened in April, just in time to mark the gallery's 40 birthday and Vincent's 160.
1. Berlin, Germany

Image via Flickr by seier+seier
Thanks to the opening of the Brandenburg Airport in 2013 - the project cost an estimated $5.4 billion U.S. - it's easier than ever to fly back to the U.S. after you've visited your final European destination: Berlin. Whether it's visiting the Brandenburg Gate, the Reichstag, or the Unter den Linden, you're sure to find a place to visit in Berlin that'll cater to your interests and preferences. In addition to the many historical sites this German city has to offer, there's plenty of street art to look at and take pictures of.
Planning and preparing for a European vacation (or journey, in this case) is not an easy task, especially with the endless amount of potential cities and sites that could make their way on your list. Since it's impossible to see everything during one trip - or better yet one lifetime - it's important to narrow down your choices to the places that'll interest and inspire you the most.
Now that you have the itinerary, it's time to take off work and head to Europe. If you've already been to Europe, leave a comment below to tell us about your best or worst experiences.
Related