The Saints' transfer strategy of effectively announcing an "everything must go" clearance sale is questionable to say the least. They could be planning to reinvest wisely, or perhaps the prospect of being relegated for inadvertent owner Katharina Liebherr is not particularly terrifying strapped into a £60 million parachute (payment). Either way, it has sparked a frenzy of transfer activity, with many of England's elite clubs vying for Southampton's top stars, and is emblematic of a seemingly inevitable imbalance of power within the league.
It doesn't take Stephen Hawking to realise that 11 good footballers minus a figurative shit-tonne of good footballers equals not enough good footballers to screw in a light bulb. Adam Lallana, Rickie Lambert, Dejan Lovren and Luke Shaw are all gone, with Jay Rodriguez and Morgan Schneiderlin on the way out.
Throw into the mix the loss of their inspirational manager Mauricio Pochettino and what we've got here is a pickle without the tasty burger to wash it down with (I hear some of you like your Pulp Fiction references convoluted and spoonified).
Sky Sports News, in its typically empathetic style, understands that Southampton are "hoping to sign a goalkeeper, defender and forward by the end of the week". Whether this is veiled hubris over the strength of their midfield (why would it be?) or a laughable attempt to conjure news out of nothingness, this is indicative of how ravaged the squad has been by exits.
Admittedly Premiership-unproved striker Graziano Pelle has arrived and Premiership-unproven playmaker Dušan Tadić is also in, and the players who have been sold and are agreeing personal terms elsewhere as you read are arguably going for drastically overinflated prices (especially Luke Shaw for the best part of £30 million). But this hardly mitigates the crushing blow of every household name and half a dozen more leaving St. Mary's for greener pastures.
The Mirror's Dave Kidd astutely opines that had Southampton attempted to hang onto players like Shaw and Adam Lallana by shelling out enormous contracts and qualified for Europe (arguably they were on course to do so), they would have felt the brunt of punitive financial fair play sanctions from UEFA. Way harsh.
Life, and especially football, is supremely unfair as ever. The Saints will doubtless rely heavily on their immensely productive youth system in the coming season. Did Ronald Koeman sign up for this? Did he fudge.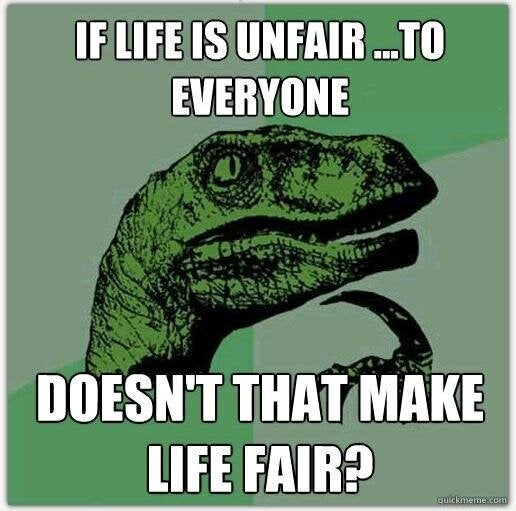 If reports are to be believed, Spurs will snatch Rodriguez and Schneiderlin (pronounced "lan", not "lin", in case you want to be pretentious and correct in front of your friends) to take their tally of Southampton men procured to three. By poaching Poch, though, Spurs have arguably inflicted the most gaping wound on the Southampton setup. The Argentine's relentless high-tempo style guided the south coast team to eight, just two places behind his new employers.
The loss of Rodriguez - who was forced out of the World Cup with a nasty injury (he wouldn't have made the squad anyway but why let the truth get in the way of a good story?) - is more of a long-term problem for the Saints, and solution for Spurs. Schneiderlin on the other hand could have an instant impact. Spirits high after a decent World Cup with France, he could provide competition to Sandro, who is less capable of playing into the opposition penalty area, creates fewer chances and has a worse pass completion rate.
The Reds acted early, bringing in Lambert for £4 million and Lallana for £25 million, and have this week acquired accomplished centre-half Lovren for £20 million. Lambert aside, these prices are at the upper end of what a team would logically pay for the calibre being acquired but they are top players proven in the BPL nonetheless. Lallana and Lambert do not possess great pace so a slight change of tactics may be employed this season from the rapid Liverpool counterattack we've become used to, but an England front four of Sterling, Sturridge, Lallana and Lambert can only be good practice for that upcoming World Cup 2018 we're also excited about. Just six million days to go now.
Many scoffed at the £27 million Man Utd forked out for Luke Shaw. Rightly so. What a waste of money. The kid's a decent left-back - no doubt about it - and boy is he young (19) - but when did it become logical to spend striker money on a player who's never scored a professional goal when Calum Chambers and Mathieu Debuchy were also available? Madness.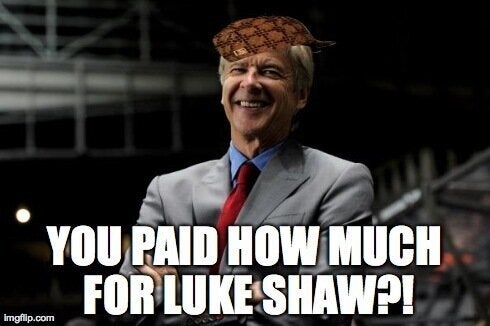 As pictured above, Arsene Wenger is laughing all the way from the bank - at which he did not have to withdraw any money. Chambers, who is less experienced than Shaw despite being the same age, is arguably just as adept in either full back spot, cost less than half what his former teammate did and will compete with Mathieu Debuchy, another shrewd signing, whose £10 million fee combined with Chambers' £12 million is still cheaper than Shaw. And let's not pretend Man Utd couldn't do with a right-back.
The Gunners have a good history of developing former Saints players. Alex Oxlaid-Chamberlain and Theo Walcott have both blossomed at the Emirates and there's no reason to suspect this won't be another win for them. KA-CHING!
Related