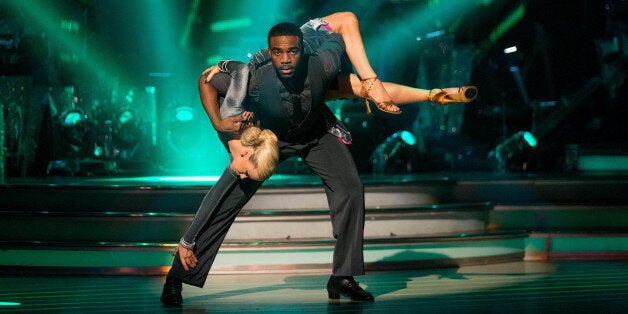 The forthcoming final of Strictly Come Dancing is going to be one of the most celebrated of recent years. Despite it shaping up to be the closest finish of recent years, there will be one moment that will overshadow all else that happens over the weekend.
It is the end of the line for Len Goodman, who has been at the helm of the judging panel for all fourteen series of the BBC dancing competition.
With the dance expert stepping down, a win for TV sports presenter Ore Oduba would be a fitting tribute to all that Len embodies.
The premise of Strictly was that a group of celebrities were going to take to the dancefloor with no or limited experience and over the weeks, blossom in to a fully fledged dance demon.
Of course, viewers watched in their droves as they wanted to see either how badly they were at dancing or the juxtaposition of seeing someone jump around in a sparkly costume, that is in direct conflict with their public persona.
As time passed, the focus on entertainment has grown and now there always seems to be a sprinkling of celebs that sign up, that may have had a little dance tutelage during their career.
This has meant that instead of seeing these TV personalities blossom during their Strictly journeys, some of them come almost fully formed and just need a few chips off the block to help them become outstanding dancers.
This year sees one such finalist of that ilk in the shape of Danny Mac. The Hollyoaks actor has previously spent 21 months on the West End in Wicked, albeit as an understudy, but it has been enough to show that he has the moves from the outset.
Former girl band singer Louise Redknapp has also dabbled in the world of dance. At the age of 11, she started at the Italia Conti Academy of Theatre Arts in London, where there's a high probability that lessons in dancing may have appeared on the curriculum.
Danny and Louise would both make spectacular winners of Strictly and you cannot really knock them for their highly consistent performances, which has seen them at the top of the leaderboard pretty much every week.
What would be a crowning glory on this series though is seeing Ore Oduba winning the Glitterball Trophy. Here is someone that has only ever danced at wedding discos before and has now shown that with dedication and application, what a complete novice can achieve on the dancefloor.
Such is the impact that Ore has had, under the guidance of his professional partner Joanne Clifton, that even the widow of Gene Kelly was moved to speak out about his efforts.
After dancing the American Smooth to 'Singin' In The Rain', Patricia Ward Kelly told the Radio Times: "I thought it was a beautiful tribute to Gene. He never wanted people to imitate his work. He wanted them to take what he did and create something new. Ore Oduba and Joanne Clifton did this with grace and style."
With Len Goodman dedicating his life to the world of dance and inspiring others to strap on their dancing shoes, it would be somewhat fitting if Ore goes on to win the series, just three months after starting as a complete beginner.
Ore's is exactly the rise that Len would've hoped to see on Strictly and when he says his last goodbyes, he will no doubt be proud that another has followed his footsteps and discovered a love of dance.