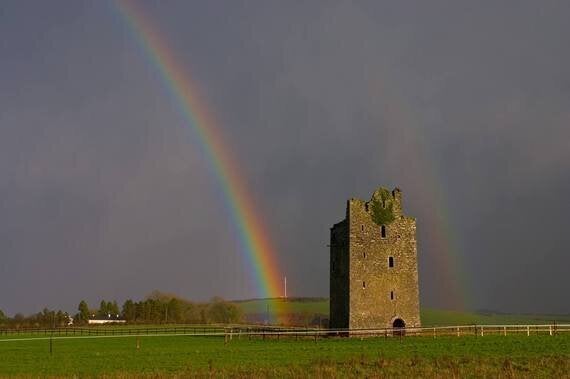 Ireland's landmark decision to vote in favour or same-sex marriage sent significant ripples throughout the more than 70 million making up the Irish diaspora in the US.
"As a gay man myself i have suffered the brunt of homophobia on the streets of Dublin"."
An emotional Sean McCarthy, an LGBT activist broke down in tears in his New York home as the Yes votes flooded in, years after he left Emerald Shores.
"It's just so good to know that young Irish people will be able to grow up with some kind of a beacon of hope and light in front of them which which is what marriage equality brings".
McCarthy is just one of hundreds of openly gay Irish men in the US who found acceptance during the 80s and 90s in America when homosexual activity was frowned upon in Ireland.
The referendum dominated US newscasts and newspapers and social media from CBS This Morning to CNN and NPR public radio, The New York Times, The Washington Post and The Miami Herald.
County Clare couple Alan and Susan Mangan who have made their home in Tennessee for more than 35 years were pleasantly surprised by the Irish voters.
"There are rights that are absolutely necessary for people and this reminds of the civil rights era here it's such a wonderful transition to see Ireland going this direction", said Alan.
"I guess a lot of the young people also voted yes but i'm sure a lot of our vintage also voted yes which is just great", added Susan
One of those young Irish who couldn't make it home to vote this time is former NUI Galway student Stephen Kerin now working in Orlando Florida in the I.T sector.
"Only because of how older people in the country seem to think but it really was surprising how many young people went to vote for it."
Mario Forte of Bray County Wicklow is a gay Irish man married to a North Georgia native and believes this referendum can have a major impact for his family's future.
"My husband could now become an Irish citizen because i have an Irish citizen it's just a fantastic opportunity to have options in our retirement years".
However not everyone greeted the referendum with the waving of flags and cheers.
"Is that morally right as a Christian? i say no i say to me it's morally reprehensible".
Dan Rawls a Tea Party member was disappointed with the Irish voters and reminds those who voted no, that they do not stand alone.
"These type of opinions come and go, i think you had a huge drive to bring in voters that were younger that had never been registered so as you get older people's opinions change and sometimes it takes a while to realize you made a mistake".
Rawls views are echoed by Irish American Jill Pursley.
"As far as the bible goes other evil bad things will come behind it and you weaken yourself as a country".
Despite sustained support from the bible-belt for a no vote in Ireland HIV survivor of more than 30 years Mark Grantham declared Ireland a nation leading the way.
"I think anyone who is Irish or Irish American, Irish whatever should be extremely happy that they have led the way, they have started the ball rolling the carry the banner for humanity".
62% of Irish voters supported the same-sex marriage referendum or 1.2 million people.