Trying to give up wasting food?
I know how hard it can be, especially given the busy lives we lead. But, I think I have a solution.
Shopping for food online...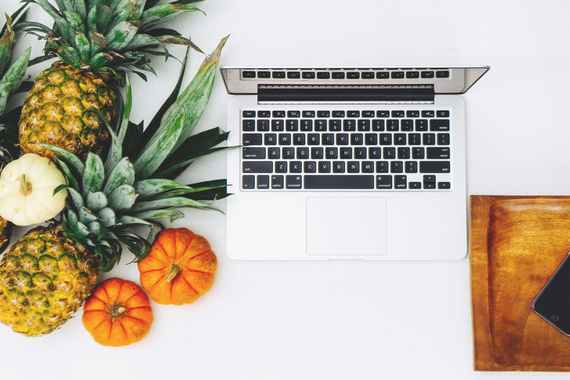 Photo credit: Pexels
Changing behaviour is hard. Life is busy, time is a scarce commodity and habits are habitual therefore it's easy to keep repeating the same behaviours over and over again.
However, if you are like me and looking to change how you use food at home then I'd highly recommend shopping for food online. A change in the way you shop is easier than changing your behaviour.
Having made the switch over a year ago, the results have been great. I am saving time, money, my fridge is noticeably empty as I near the next online shop and I am preventing more food ending up in the bin.
Having given this some thought, I concluded that shopping for food online has enabled me to adopt three relatively simple but hugely important new behaviours that I was previously failing to perform when shopping for food in the supermarket, after work and without a plan. These are:
Planning ahead - when shopping for food online, there is often a minimum spend or minimum order to fulfil. That means having to buy more food per shop than I was previously when shopping in-store. This requires a bit of thought and some planning but not much. A case of knowing which days of the week I am at home and whether I am expecting guests over the coming days. A small enough trade-off from traipsing to a supermarket almost every day
Checking my fridge, freezer and cupboards before buying more - shopping for food online gives you the opportunity to check what items you already have at home while in the midst of shopping. I can easily search for a recipe online to suit the ingredients or leftover food in my fridge, which means I am getting better at using up food nearing its use-by date as opposed to inadvertently leaving it there to rot.
Buying what I need - since switching to shopping online, I have found it easier to focus on buying only the items I need as I'm less tempted by BOGOF deals and not as tempted by impulse buys. I believe this is down to actively searching for specific items on my list and noticing my basket price totting up with every click. Knowing my weekly food budget and being more selective on what goes in my basket has significantly changed how much I spend and how much less I waste
Food waste has many serious and negative environmental, social and economic consequences. The fact that shopping for food online helps me plan better, use up what I already have and buy less new groceries, has been win-win for my pocket and the planet too.
On the whole, I am feeling far more engaged with my food than I was previously. Shopping from home has given me more freedom to experiment with new recipes and use up items that need eating. With my food budget fixed each week, the virtual shopping basket and price display means I am more in control of what I'm choosing and how much I am spending with each click. I also avoid the busy aisles and the commuter crush. Win win!
Since making the switch and committing to one twenty minute shop each week I have adopted three new simple behaviours that have helped to reduce food waste in my home. My relationship with food as a whole is also back on track and it feels great. This switch has worked for me. Could it work for you?