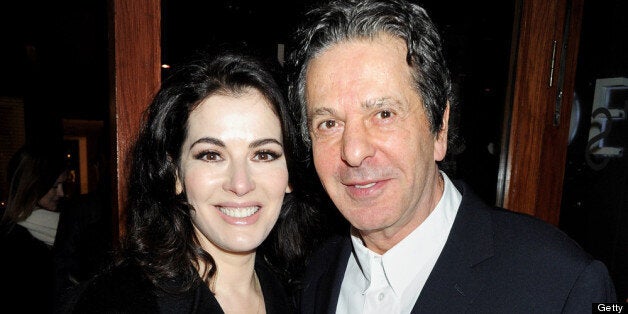 Celebrity divorces are typically characterized by drawn-out battles over who gets to keep which assets - with lurid details about transgressions often flying backwards and forwards.
This time-consuming and expensive process bears little relation to the experience most people go through, in which the parties are usually very conscious of just how much the court time and legal representation is costing.
Despite the controversy and media attention that has surrounded it, the divorce process that Lawson and Saatchi have chosen to follow is unusual among wealthy couples in that it appears to have been clean and amicable - with minimal costs attached. However, among the wider population, we have seen this approach become increasingly popular as a way of settling break-ups.
While it is true that there will always be disgruntled spouses who are determined to take their partners to the cleaners, we've noticed increasing numbers of couples who - perhaps as a result of the lengthy recession - simply don't have the appetite for a drawn-out fight opting instead for a quick, amicable settlement.
An interesting consequence of this is the increase in demand for 'collaborative' divorce processes - an innovative approach originated in the United States whereby a legal agreement is made by both parties at the outset that the dispute cannot proceed to court, forcing an agreement to be reached through round-the-table talks.
While this approach tends to appeal to those couples with more straightforward cases to settle, we have seen examples where it has been used to find solutions to highly emotive issues around finances, property and even access to children.
As well as the clear financial motivation for the couple involved, there is also a significant incentive for the lawyers advising in the negotiations to ensure the process works, as the legal agreement underpinning the process requires that new lawyers must be instructed should any outstanding issues need to be litigated.
Clearly there is no such thing as a good divorce, but this trend for amicable settlements is an encouraging sign that more couples are behaving reasonably and maturely through what will always be a difficult and emotional time.
Let's hope the example set by Nigella and Charles accelerates this trend.